Three good causes to benefit in new round of Co-op funding for 2022
Great causes in Thurrock will benefit after being nominated and selected to be supported through local store
---
By Neil Speight
Posted: Monday, 04th April 2022 3:51 pm
---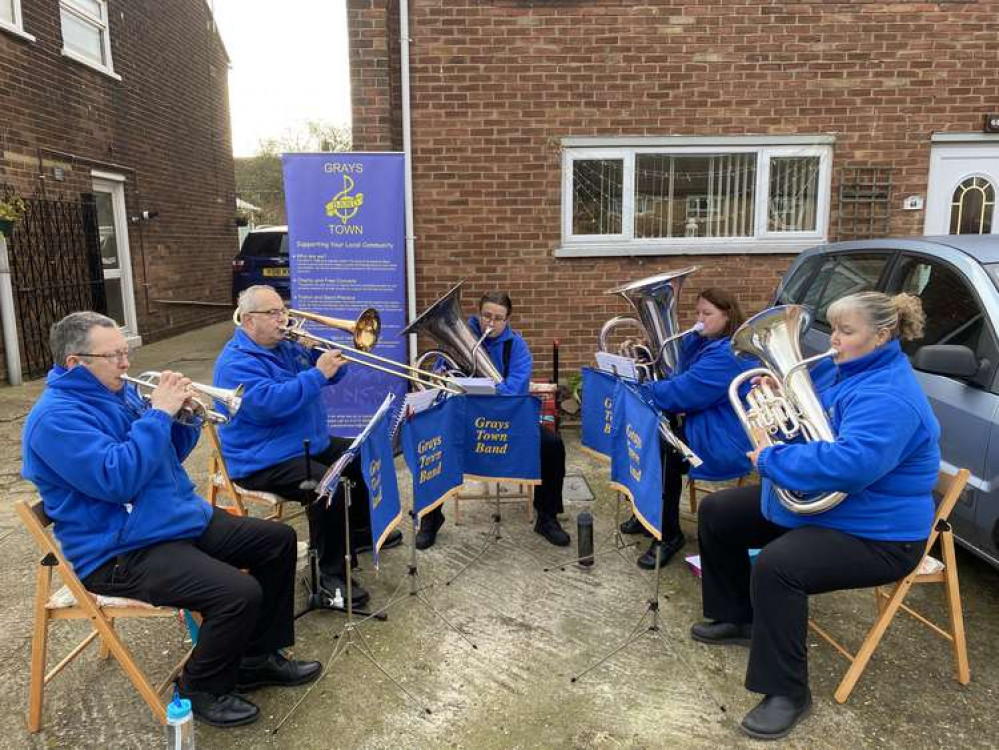 Grays Town Band. One of the new recipients of Co-op customers' generosity.
Local initiatives
MORE local good causes in Thurrock have been selected to enjoy a year of benefitting from support from one of their local Co-op stores.
Grays Town Band, BATIAS and the 180 Project are the three selected causes that will be boosted by shoppers at the Co-op store on Sockets Heath, in Grays.
Every year the store selects three good causes from a list of nominations by local people, who will benefit from goods sold there.
When Co-op Members buy selected Co-op branded products and services, 2p for every pound spent goes into their Co-op Membership account and Co-op gives the same to support community organisations and local causes.
Last year that produced a dividend to Thurrock Harriers, Thurrock Swimming Club and Thurrock Play Network. Harriers received £1,458.51, the swimming club £1,439.44 and the play network £1,362.63. Thurrock Nub News was on hand when the cheques were handed out.
This year's nominated and selected charities are set to benefit in similar fashion.
Co-op Members help thousands of grassroots community projects through the Local Community Fund by selecting a cause to support. Since 2016 Co-op Members have raised more than £85m for over 25,000 projects.
Supporting these local causes aligns with the Co-op's mission of fairer access to food, mental wellbeing and opportunities for young people.
Select your local cause at coop.co.uk/local-causes or go to the Co-op App.
Co-op Membership helps to support Co-op's national charity partners and Local Community Fund causes. Click here for Co-op membership information.