'Thanks for help' says Girlguiding leader as community backs local cause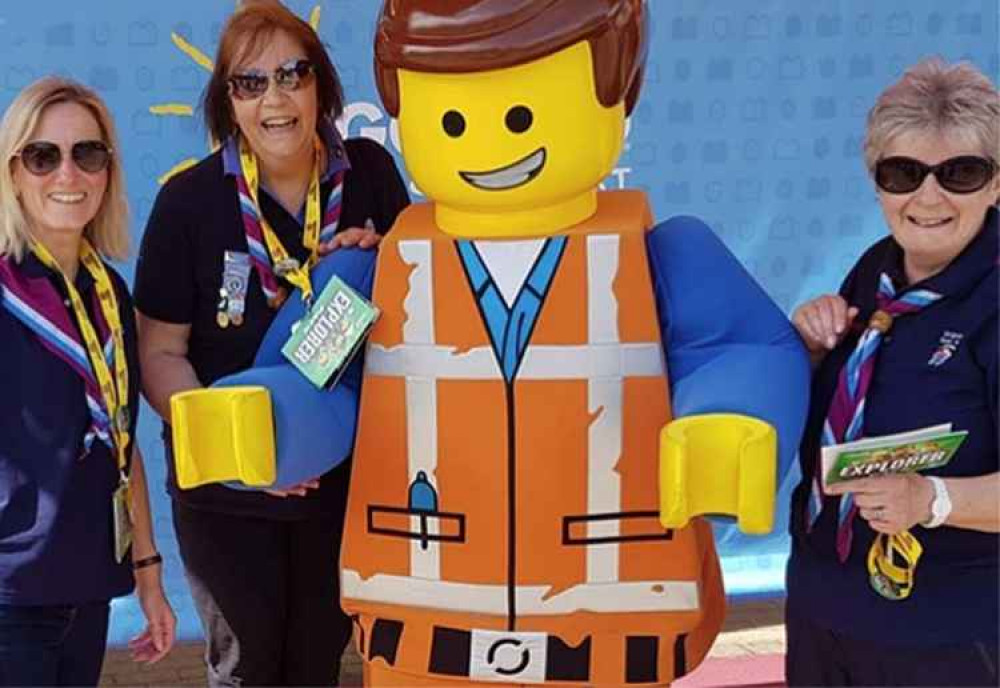 Christine Skinner (second from left) with fellow leaders.
THE Guides of Thurrock West recently received a payout from the Co-op's Local Community Fund. They are one of the 4,500 causes across the UK receiving a share of £15m raised by Co-op Members.
The money has been invaluable in helping the day-to-day running of the organisation, making sure the girls can get the most out of their time there.
The commissioner of Girlguiding for the South Essex Region has spoken in glowing terms of the contribution to the wellbeing of local communities by the girls, young women and volunteers who make up the movement in the area of Thurrock West.
The support from Co-op Members has helped 365 girls across Tilbury, Chadwell St. Mary, South Ockendon, Grays, Little Thurrock, North Stifford, Stifford Clays and West Thurrock enjoy all the benefits of being involved with Girlguiding.
And the same goes for the group's 85 volunteers.
Youngsters taking part in Girlguiding belong to a number of age groups, from Rainbows, to Brownies to Guides and finally to become Rangers.
County commissioner Chris Skinner says: "Girls take what they learn while guiding with them as they grow up. Everything from working in a team, to taking the lead, to speaking out on issues they care about.
"We have established our girl-led peer education programme, training our peer educators to talk about subjects like body confidence, healthy relationships and other issues facing young women. We continue to focus on championing the voices of girls, establishing our youth panel and working to create the change girls want to see.
"Being involved with Girlguiding helps them develop the skills and confidence to become the young women they want to be. And to make a difference to the world around them."
Chris also paid tribute to the people who help keep Girlguiding going. She said: "I don't want to single anyone out because they are all amazing people. The volunteers make such a difference. Whether it's supporting our groups and sharing their knowledge, using their skills to teach and supervise, fixing our buildings or simply fundraising and helping to share our message, they are just wonderful and we could not do what we do without them."
Chris expressed her thanks to Co-op Members for their support, saying: "It is really lovely that we have such support locally and all the money we received was put to good use and helped young people as we grow Guiding in our local community.
"The staff at the Co-op, in particular Member Pioneer Clare Mason at Sockets Heath, have been amazing supporters. They helped promote our cause in store and fundraised for us, it was a fantastic partnership and helped to ensure we connected better with the community as much as helping us raise much-needed funds."
For more information on Girlguiding Thurrock West click here.
When Co-op Members buy own-brand products and services, 2p for every £1 spent goes to support local causes and community organisations. Download the Co-op app to get personalised offers every week and select your local cause. To download the Co-op app, search 'Co-op' in the App Store.