Artist combines work, art and inclusion at Tilbury site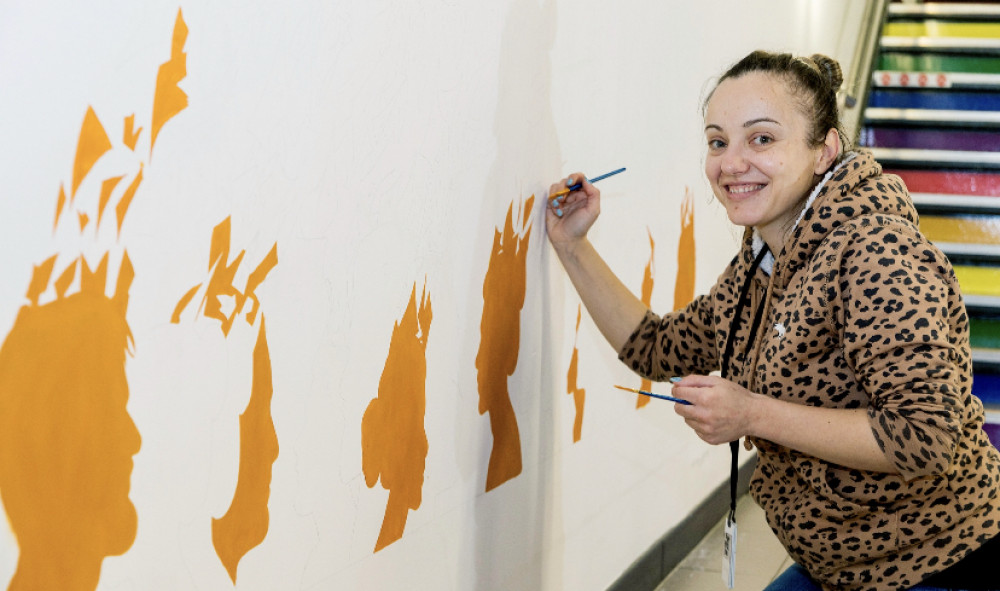 Mirela Niculescu creating her artwork.
A MURAL celebrating inclusion has been created by an employee at the Amazon fulfilment centre in Tilbury.
Mirela Niculescu has created a mural inspired by diversity, the local community and the environment.
Mirela works at Amazon in the inventory control team and, in her spare time, is studying for a PhD in Scenography at the University of East London.
She says inspiration for the mural design comes from Tilbury's history as a harbour town, combined with Amazon's focus on celebrating inclusion.
Mirela adds: "My painting contains multiple layers, each representative of different things.
"The head silhouettes on the bottom layer represent the diversity of people from all backgrounds, genders, and beliefs. The next layer of the mural is composed of irregular geometric figures, representing the noise from our minds – hopes, dreams, aspirations, and ideas.
"The idea of this 'mess' leads into the third and final layer, with colourful butterflies representing ideas taking shape, while being nurtured by the Amazon affinity groups.
"I am very grateful to be given the opportunity to create this piece. I was inspired by Amazon's focus on inclusivity of minority groups. The mural represents diversity using the Amazon colour scheme. Hopefully it will resonate with my fellow colleagues and make them smile."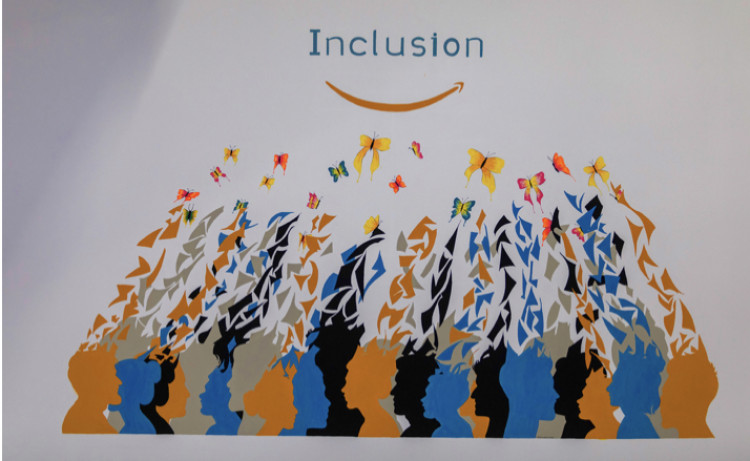 Mirela's artistic inclinations began at a young age, and her passion for art continued through years of education. Her skillset is apparent through successfully obtaining a BA in Scenography, followed by an MA in the same area of study.
Before joining Amazon and beginning a PhD, Mirela worked as a primary school art teacher, hoping to encourage children to embrace creativity for themselves.
Ruzanna Sargsyan, General Manager at Amazon Tilbury, said: "On behalf of the team at Amazon in Tilbury, we would like to say thank you to Mirela for showcasing her beautiful artistry and for shining a light on our focus on diversity and inclusion in such a fantastic way."