Beauty and the Beast will be this year's panto at the Thameside - booking is now open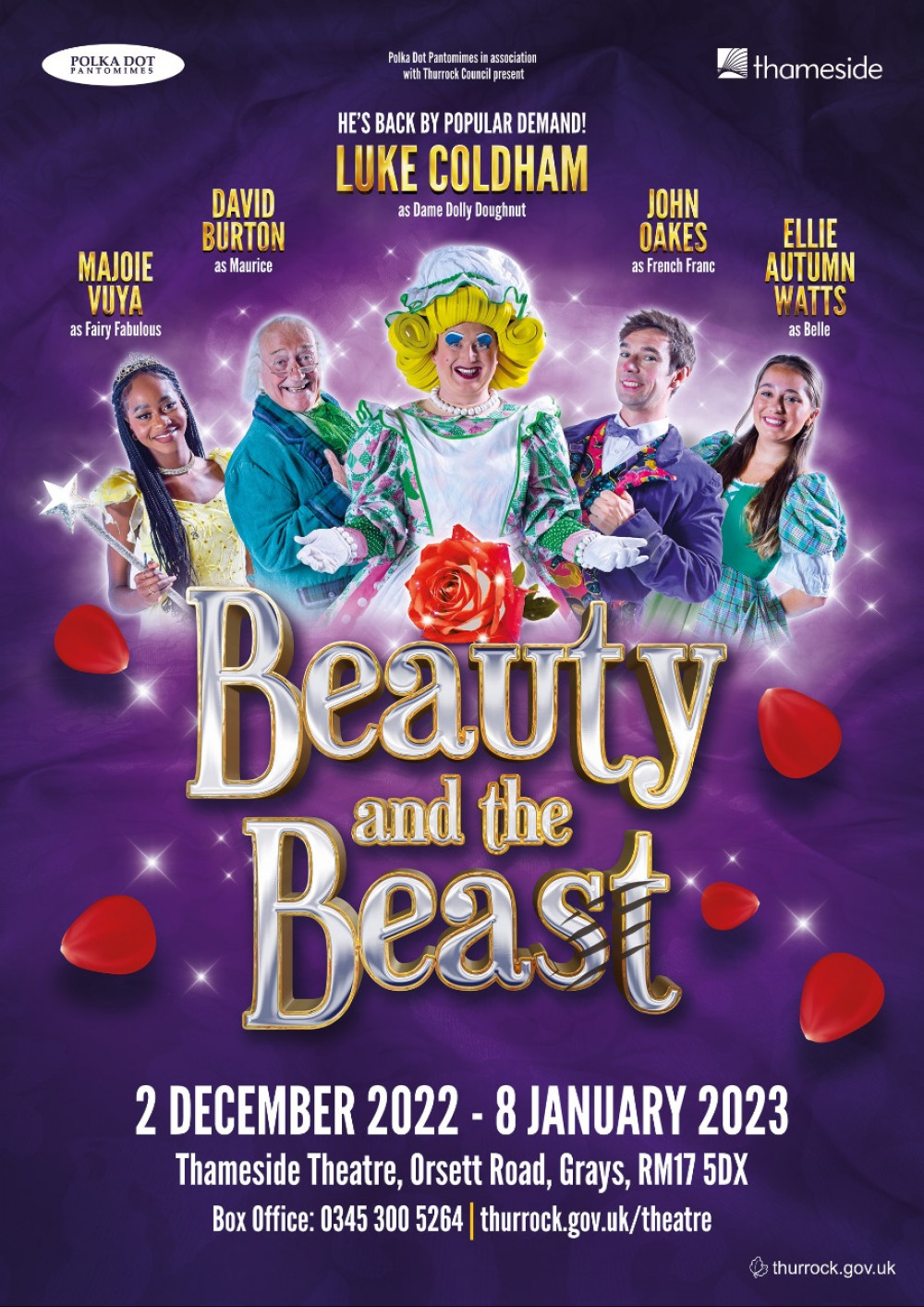 BOOKINGS are now being taken for this year's pantomime at the Thameside Theatre, which will see the return of popular Luke Coldham as Dame Dolly Doughnut.
Polka Dot Productions will again be staging the show, which this year is 'Beauty and the Beast.
Also returning to the Thameside is actor and comedian John Oakes who will be French Franc. Joining them will be Ellie Autumn-Watts as Belle, Majoie Vuya as Fairy Fabulous and David Burton as Maurice. David has a long list of pantomimes on his CV but is perhaps best known for the ficticious (or is it?) claim that he was once scheduled to be the eigth Doctor Who!
Also making their panto return will be Reggie and Tilly – there's sure to be an 'awww' moment as these real panto dogs make their appearance.
The producers promise the show will feature 'spectacular scenery, glittering costumes, amazing special effects and plenty of audience participation!'
Beauty and the Beast will run from Friday, 2 December to Sunday, 8 January. There will be a relaxed performance on 8 December at 6pm and a BSL Signed Performance on 11 December at 11.30am.
To book, visit this link.