Cost of playing sport, gardening and even burials set to rise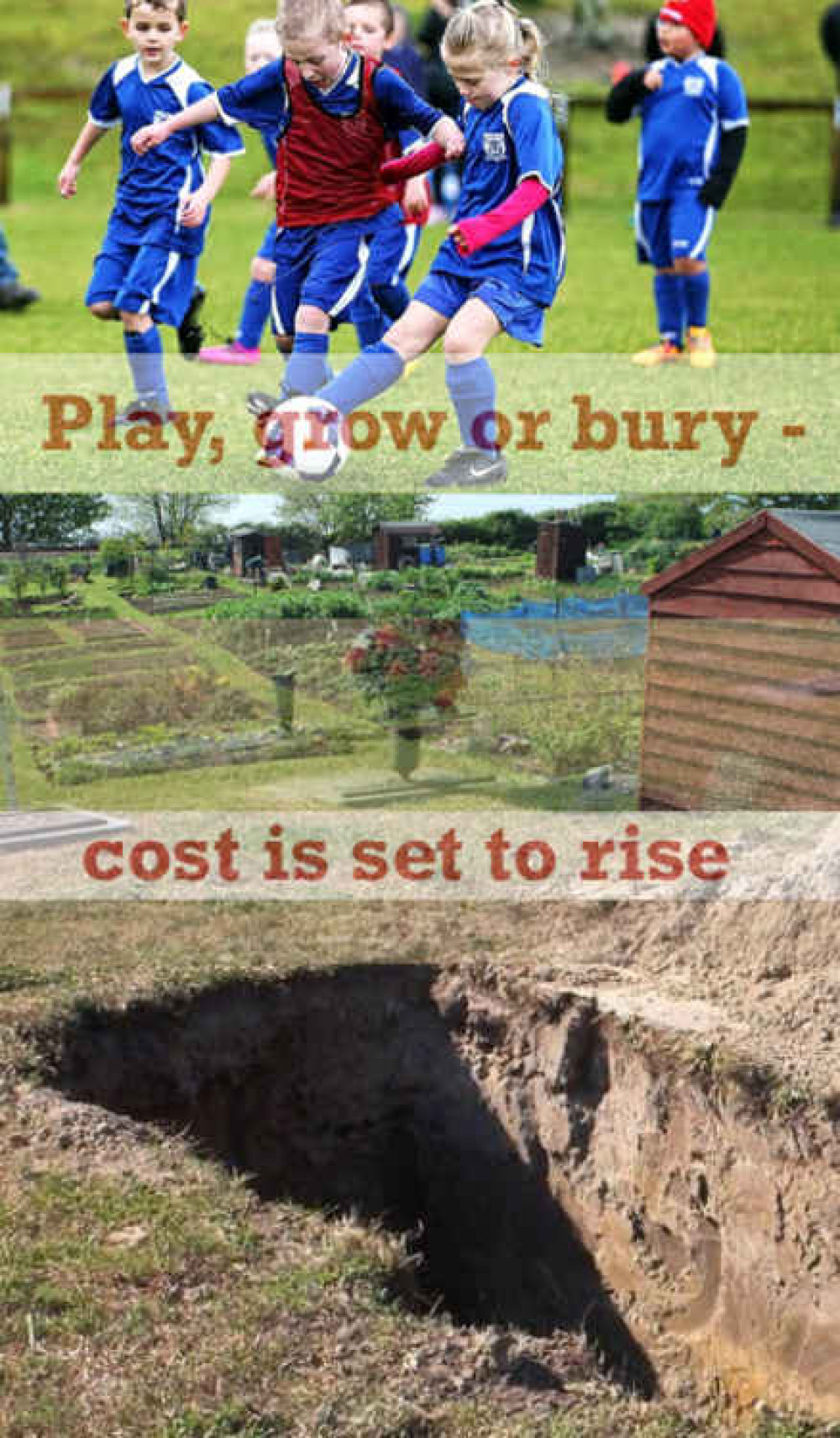 AS it plans a strategy to cope with the financial impact of coronavirus, Thurrock Council is planning to ask sportsmen, women and children, allotment holders and bereaved to pay more next year for the services offered by the authority.
But will they will have to stump up more cash, those who carry out anti-social behaviour and get caught will not be asked to dig deeper into their pockets!
The coming week's meeting of the council's Cleaner, Greener and Safer Overview and Scrutiny Committee on Thursday (3 December) will be asked to give its approval to a range of increased charges.
Those that will be going up include the cost of hiring sports facilities including bowling greens, cricket, rugby and football pitches (including those facilities used by children) which will go up on average by around five per cent. Also going up will be the cost of using council-managed allotments. The cost of a burial plot will go up by up to £56.50 depending on the size and nature of the plot. Exclusive use of a full size grave will now cost £1,725. many of the charges associated with interring ashes will also be increased. However, fines for breaching council rules including littering, graffiti, nuisance parking, fly-posting, dog-fouling and other anti-social acts will remain the same. The committee will be told that environmental enforcement fees and charges are set by legislation, with the council charging the maximum permitted, in line with policy. If approved, the new charges will come in on 1 April next year. The committee is also being asked to give the directors of individual departments the power to change fees without referral to members 'in response to commercial requirements' - though sign-off would remain with individual portfolio holders. Among the things that might mean is that the proposal to charge residents for the collection of garden waste - which was recently rejected by councillors - could be brought back in without debate.
Charges that are set to change include
Outdoor Sports and open spaces - have increased fees and charges by a range of between 4%-5% (£1-£50 (£50 per season)) to reflect moving towards a cost neutral approach.
Allotments - fees and charges have increased by around 4% (£2.50 - £5) for 2021/22
Domestic Waste - fees and charges have increased slightly for 2021/22
Burials and Memorials – fees and charges have increased slightly for 2021/22 between 1% - 3% (£2 - £56) and a new charge has been added for Muslim Burials.
Registrars – these charges remain unchanged for 2021/22 due to the adverse impact Covid 19 has had on this area.
Theatre – one charge has been increased due to deep cleaning costs related to Covid 19, all other charges remain unchanged for 2021/22 due to the adverse impact Covid 19 has had on this area
Public Protection - licensing fees and charges are set through the licensing committee and have remained unchanged for 2021/22. Other Public Protection fees and charges remain unchanged for 2021/22 with the exception of those relating to the Control of Dogs. These have been restructured in line with the charges levied by a new contractor. The above inflation rate increase enables the council to be cost neutral in this area.
Heritage Service – these have increased between 1% - 2% (5p-£2.50) for 2021/22.
The full report to committee can be found here.
And the projected changes - and costs that remain unchanged, can be found [L]https://democracy.thurrock.gov.uk/documents/s29044/Appendix%201%20-%20Schedule%20of%20Proposed%20Fees%20and%20Charges%20for%20202122.pdf [L+]here.