Council acts quickly and commits to replacing play equipment destroyed in arson attack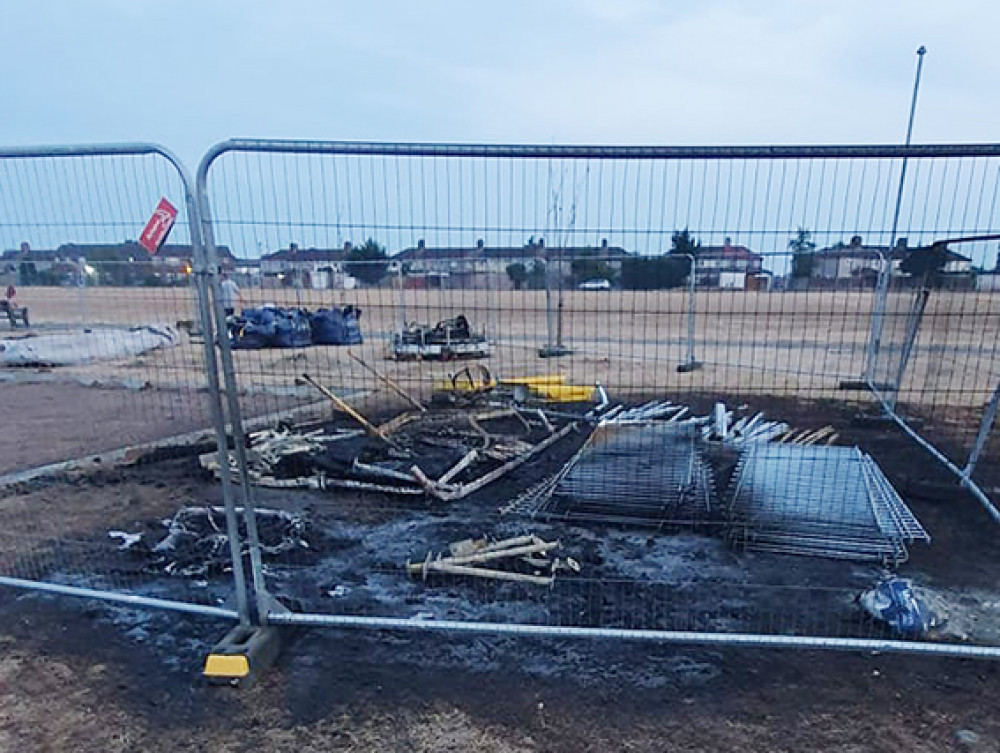 THURROCK Council has acted quickly to confirm it will be replacing and installing play equipment that was due to be placed on the Heath at Chadwell St Mary but was destroyed in a deliberate fire set by arsonists last weekend.
Thousands of pounds worth of bespoke children's play equipment will now be re-manufactured and installed in the park later this year.
Swift action taken by Thurrock Council officers, partners Sutcliffe Play, and members of the local community meant the site was quickly cleared and made safe, and plans are already underway to kick-start the manufacture of new equipment – and no addition cost to taxpayers in Thurrock.
Details are yet to be confirmed but the expectation is the equipment will be fitted this side of Christmas. Community fundraising is already happening to help with any unexpected costs and a fun day will be held on the Heath next week.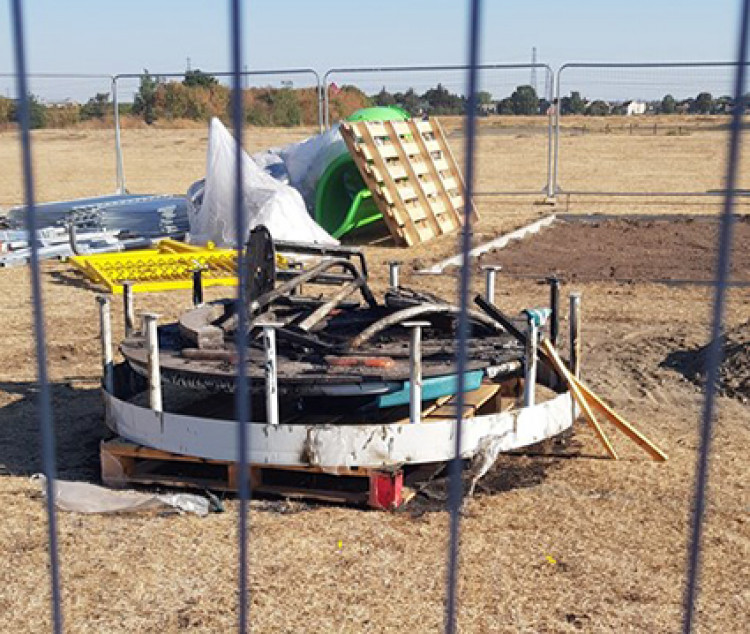 Council leader and public protection and anti-social behaviour portfolio holder Cllr Rob Gledhill said: "The burning of this equipment was an entirely callous and mindless act, carried out with no regard to the impact this has on residents, including local children, and council officers who fought hard to bring some new community facilities to the area.
"Anti-social behaviour such as this is a scourge on society and is something we as a council take very seriously. I would ask that if any resident thinks they saw something suspicious on the night of the 13th, or has any information regarding this incident, please do contact Essex Police on 101 or FireStoppers on 0800 169 5558 anonymously. Information you provide could lead to a prosecution and deter would-be criminals from carrying out acts like this in the future.
"It is beyond frustrating that the actions of a mindless few has meant that young people and their families have not been able to make the most of the park in the good weather, but I'm proud and want to say a huge thank you to our hard-working council officers, partners Sutcliffe Play and those from the local community who have put emotion aside to get plans in place quickly. This collective spirit and energy proves once again that Thurrock is indeed a great place to live, work and play."
The original play equipment was delivered through the Community Environment Development Funding (CEDF), along with Thurrock Council match funding from cash raised through planning agreement community contributions.