Council champions its Thameside closure plans ahead of another public protest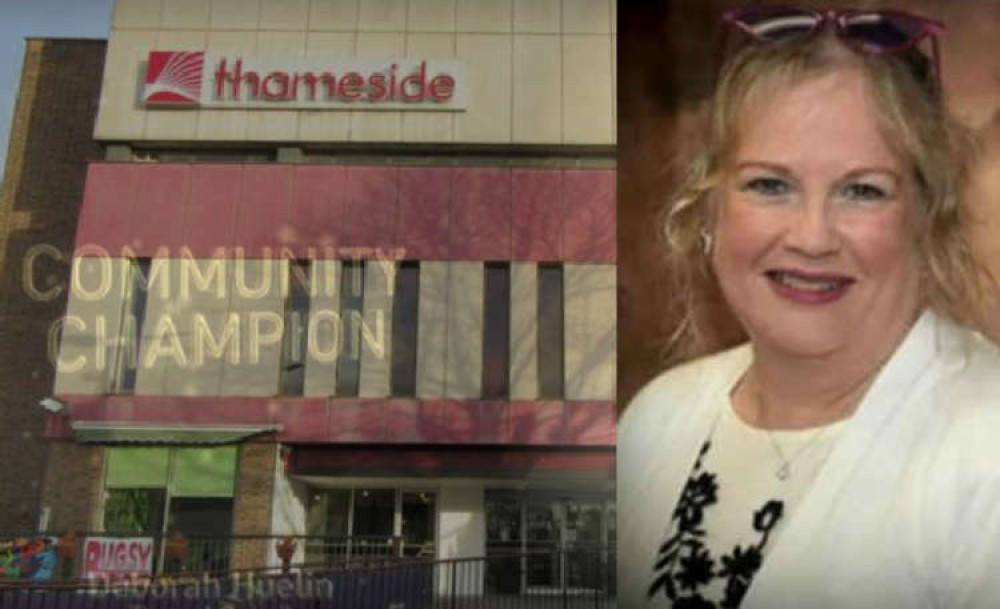 Cllr Deb Hueling beleives the closure of the Thameside will 'create a better, more diverse and community-focused offering for residents'
DESPITE the widespread disappointment, anger and a growing campaign to oppose its plans which will see another big demonstration outside the Civic Office in the coming week, Thurrock Council is pressing ahead with its proposal to close the Thameside Theatre and is attempting to win more public support.
The council's portfolio holder for communities, Cllr Deb Huelin, has taken centre stage saying the council's 'shared vision' will 'create a better, more diverse and community-focused offering for residents of Thurrock'.
A statement from the council says: "Working in partnership with local groups and residents, the council will lead the development of a new and innovative strategy to promote greater community participation and more opportunities to create, engage and experience culture, arts and heritage in Thurrock.
"The council has commenced a process of engagement with residents and local groups to co-design and co-produce a new cultural strategy to ensure arts, culture, and heritage thrives across the entire borough."
Cllr Huelin, hailed by the council as its 'community champion' backs the statement up by saying: "Working closely with our community, local groups, existing and potential venues here in Thurrock, we hope to develop a new shared vision to support cultural services that are both inclusive and accessible.
"This will create a better, more diverse and community-focused offering for residents of Thurrock.
"Although no final decision has yet been made on the Thameside Complex, the idea that culture, arts and heritage can only be delivered from one building in Grays is both wrong and extremely limiting.
"I look forward to working together to explore all possible options over the coming months and making sure that we develop an offering that delivers in the heart of our communities. We have been in touch with all individuals and groups that have contacted us and are listening to the concerns and ideas coming forward."
Cllr Mark Coxshall, the cabinet member for regeneration, also lends his support for the closure of the Thameside Complex, which also includes the borough's museum and library as well as meeting rooms and offices for a number of community-based organisations, saying: "It is key that we work with the local community, local groups and creative organisations to discuss future service delivery models that will support cultural regeneration and economic growth across Thurrock.
"Reimagining our culture offering will allow our services to run more effectively without the physical constraints of dated and frankly unsuitable buildings and meet the needs of the borough's residents. This is an exciting opportunity to improve and secure the arts, culture and heritage offer in Thurrock for generations to come. I'm excited to hear from more community groups or other organisations about their vision for cultural services and the spaces they need."
There has been substantial rejection of the council's plans among many of the area's music and drama groups and the 'Save The Thameside Group has more than 700 members, many of who will be joining local performers to lobby councillors as they arrive for next Wednesday's (22 September) full council meeting.
Despite the opposition, the council insists it is listening to local people, saying: "To date the council has met with groups including the Creative People and Places Core Partners and Thurrock Museum Volunteers who shared their thoughts, concerns and ideas regarding the Thameside Theatre and Thurrock Museum.
"In addition, a number of roundtable meetings are set for next week with local heritage groups and arts groups including representatives from Thurrock Arts to further inform the development of the strategy and Thurrock's cultural and heritage offer."