Credit claim by Conservatives after Corringham car parking cock-up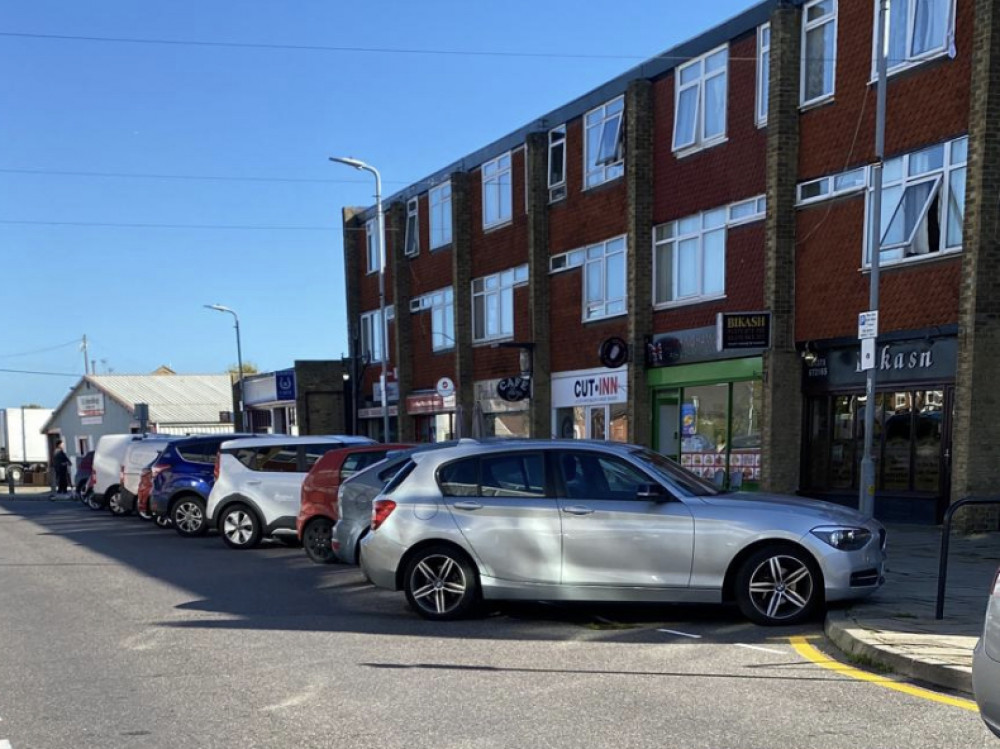 Cars parked at an angle today.
CONSERVATIVE councillors in Corringham have claimed credit for forcing a U-turn on their own administration's decision to introduce parallel parking in the town centre.
Yesterday (Monday, 17 October) Thurrock Nub News reported on shock in the town after council contractors moved in on Sunday and repainted road markings.
Traders were concerned lost parking spaces would hit their trade and after Nub News highlighted the issue local Conservative ward councillor Shane Ralph gave residents an assurance he would challenge officers over the decision and they could ignore the new road markings.
The council has yet to respond to Nub News officially but this afternoon, with drivers already ignoring the new bays and parking at angles over the new bays, the council's Conservative group issued the following statement.
"Conservative councillors across the Stanford and Corringham communities have successfully pushed Thurrock Council to drop parking enforcement against those who park diagonally in Corringham Town instead of within the recently repainted horizontal bays.
"Council workers had carried out needed repainting work in the town, however, the original traffic regulations did not include diagonal bays.
"Of course local Conservative councillors, including Cllr Shane Ralph (Stanford East & Corringham Town), immediately jumped to action on this issue and asked for the Council to put things back."
The Tory statement went on to add: 'Cllr Ben Maney (Cabinet Member for Highways & Transport), said: "I have responded to the arguments put forward by Cllr Shane Ralph and instructed officers to review the parking situation.
"The Council will now look to pass the relevant traffic regulation order which will allow for diagonal parking in the town centre and mean the waiting restrictions can be legally enforced. I am grateful that Cllr Ralph was quick to highlight the issue and his intervention has meant the Council is acting quickly to rectify this situation".
'Cllr Ralph, said: "I am glad that Cllr Maney and officers listened to the resident's concerns I presented to them. Everybody who uses Corringham Town knows how difficult it can be to park during busy times and any decision that reduces the number of spaces in this area would not help local businesses. I want to reassure local residents that we can all carry on parking in the town as usual".'
The Conservative statement makes no mention of the actions of Independent Group Homesteads councillor Gary Byrne, who also raised the issue publicly on Monday and contacted officers.
New thurrock Jobs Section Launched!!
Vacancies updated hourly!!
Click here: thurrock jobs