Drama and delays at Thurrock Council vital meeting to discuss CEO's future. Independent councillor is kicked out of meeting and storms off slating actions that are 'a disgrace'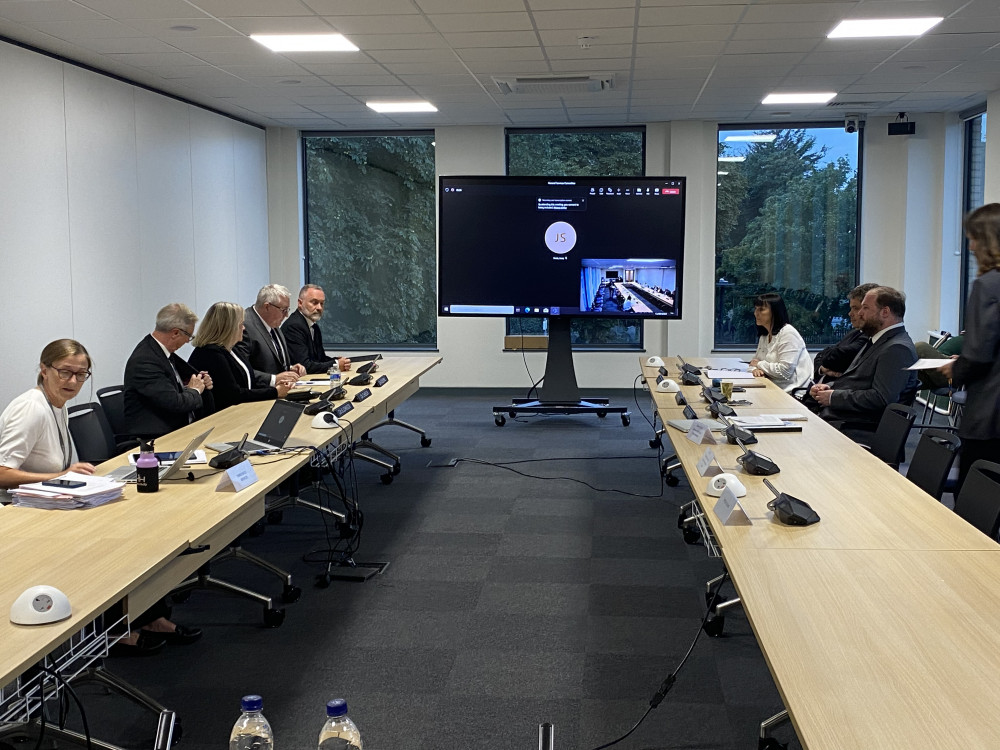 Cllr Rob Gledhill adjourns the meeting.
A VITAL meeting to decide what happens to senior officers at Thurrock Council in the wake of its financial mismanagement was twice delayed this evening (Thursday, 15 September).
The general services committee was convened to discuss just one item, possibly the future of CEO Lyn Carpenter.
However, the meeting chair, Cllr Rob Gledhill - who stood down as leader two weeks ago, falling on his sword in the wake of the problems - announced at 7pm that the meeting would be delayed for half an hour because of urgent matters that had come to light.
The four Tories on the meeting immediately left and went into secret session.
Live report: https://fb.watch/fzbp_HdB6U/
At 7.30 they reappeared and Cllr Gledhill announced another half hour adjournment.
It is understood lawyers are involved in a meeting with senior officers in another part of the building. Nub News has been told from an informed source that acting council leader Cllr Mark Coxshall is not in the building. However, Nub News understands Ms Carpenter is present with her legal advisor.
Cllr Gledhill reappeared at 8.06pm and announced he would adjourn the meeting a third time and invited the three opposition members of the committee to join him and his fellow Conservatives in a briefing with a lawyer!
The meeting was due to reconvene around 8.30pm but councillors did not return until after 9pm.
Then Cllr Gledhill said the two matters the committee was due to discuss were withdrawn, but two new items were on the agenda.
Councillors were joined by Jackie Hinchliffe, Director of Human Resources, Organisational Development and Transformation, and Ian Wake, Corporate Director of Adults, Housing and Health.
Nub News was told yesterday by an informed source that Mr Wake was being considered as a possible interim CEO.
Cllr Gledhill then moved that the meeting moved into exempt session meaning the exclusion of the press and public.
That also included leader of the opposition Independent Group, Cllr Gary Byrne, who was told he had to leave.
Cllr Byrne protested and questioned the eligibility of Cllr Gledhill to chair the meeting, about staff who Cllr Byrne said he had damned in his resignation statement.
Cllr Byrne said the decision to exclude him and the council's actions were 'a disgrace.'
You see a video of Cllr Byrne's exclusion via this link: https://youtu.be/RzLbEeNKSn4
New thurrock Jobs Section Launched!!
Vacancies updated hourly!!
Click here: thurrock jobs