Eco protest action could resume as early as Monday police warn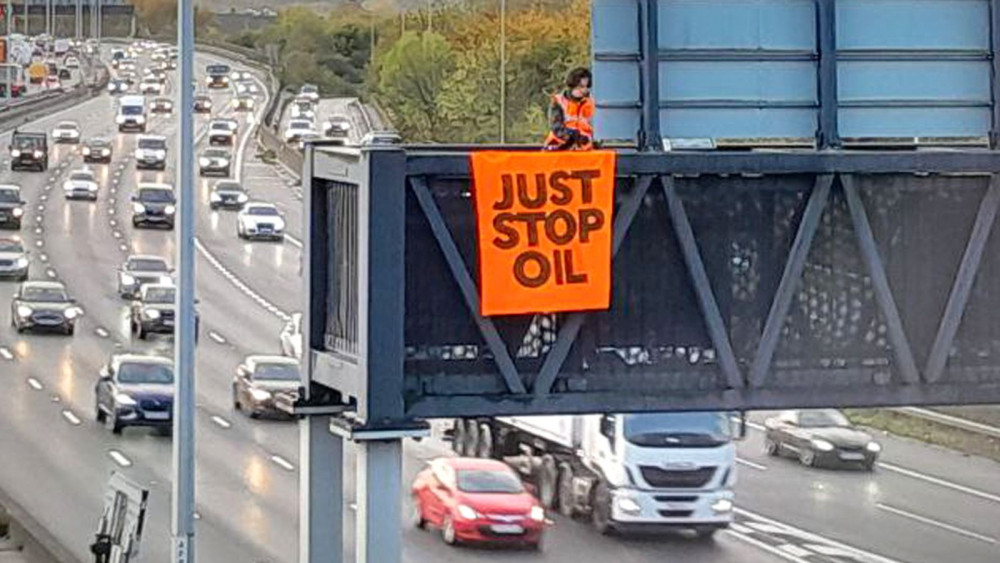 POLICE are on standby for a resumption of protests by the JustStopOil campaign, which could bring more disruption to local roads.
Earlier this month the eco-protesters announced they would be calling a respite to their activities after almost two weeks of continual activities but they could be about to resume them.
The Met Police forced has received information that protests could start as early as tomorrow (Monday, 28 November).
A statement from the Met says: "Further disruption is threatened in the run-up to Christmas.
"We understand they are now set to cause further disruption in the run-up to Christmas, from 28 November to 14 December. However, we are fully prepared.
"We have a very experienced team with robust policing measures in place to respond quickly and effectively to any incidents of serious disruption to London.
"We also have specialist officers available to deal with a range of tactics, including sophisticated lock-on devices.
"We will always try to work with organisers so that protests can go ahead safely.
"However, JustStopOil do not engage with police in advance to share where they may protest or how many may be involved."