Logan and Stanley win praise for fantastic poppy efforts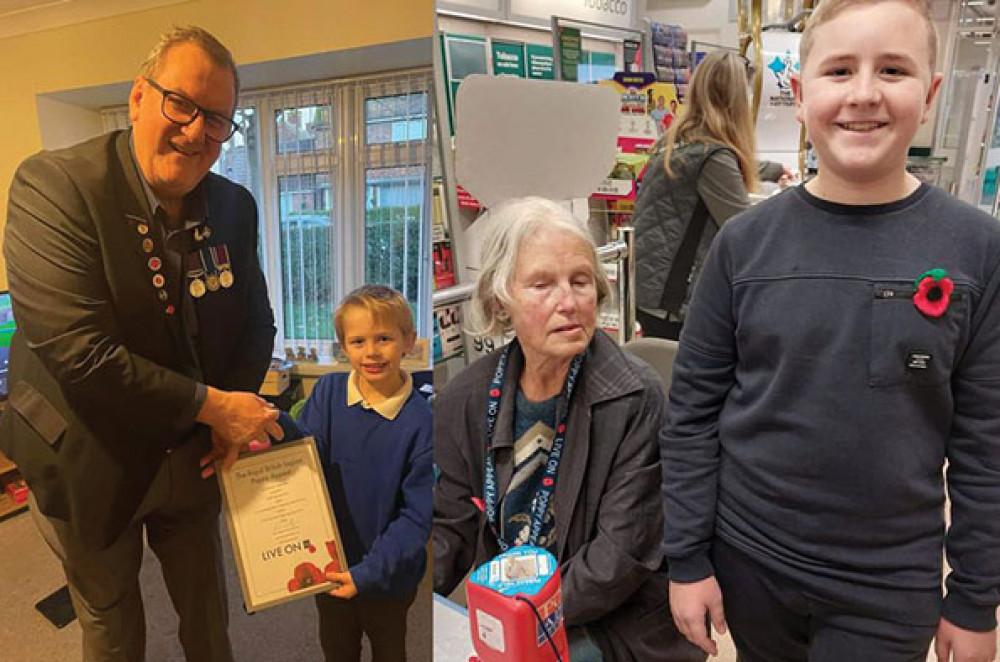 Rod Oakley presents an award to Logan, while Stanley hands over his donation in stanford.
TWO Thurrock youngsters have been commended for their efforts in fundraising for this year's Poppy Appeal.
As reported recently on Thurrock Nub News, Chadwell St Mary School pupil Logan McCarthyu inspired his family and friends to help him raise more than £1,000.
The chair of Thurrock Grays Royal British Legion Rod Oakley visited the eight-year-old to present him with a certificate of recognition and said: "Logan raised £1,088.50 for the appeal. Well done to him and to his mum Nicola McCarthy for their continued support."
And in Stanfiord-le-Hope crochet superstar Stanley Jackson met up with local poppy colelctors who expressd their tahnks for his donation of £135, raised by knitting ans selling poppies.
Stanley said: "I want to thank everyone who kindly purchased crocheted poppies off me this year. I donated all the money, which was an amazing £135. I love crocheting but without everyone's support I wouldn't be able to donate money to such amazing charities."