'Greenwash' blast at National Highways over Thames Crossing trees claim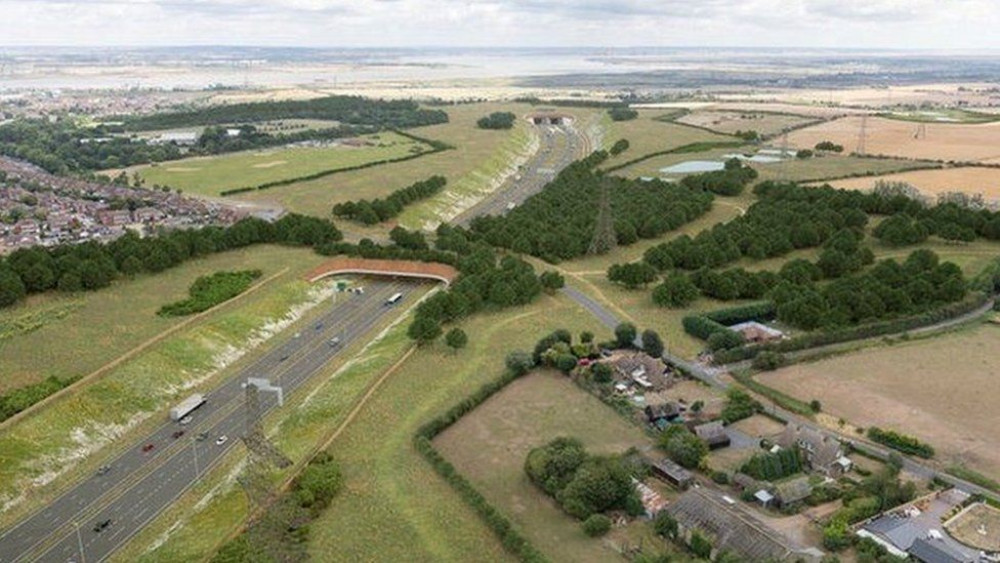 NATIONAL Highways has been condemned for trying to mount a 'greenwash' over its plans to drive a new multi-billion pound road through Thurrock.
The government quango that is behind the £8.2bn Lower Thames Crossing road and tunnel project has announced it has set a target to plant one million trees as part of the scheme.
But campaigners against the project say the claims by National Highways are attempts to 'greenwash' controversial issues.
They say that in the recent consultation National Highways refused to share information on many important aspects of the proposed crossing, including how much woodland (including ancient woodland) and agricultural land would be lost or impacted if the road project goes ahead.
Laura Blake, chair of the Thames Crossing Action Group which opposed the project, says: "You cannot talk about caring for the natural environment whilst proposing such a hugely destructive and harmful road project. Much of the land where they are proposing to plant these trees is agricultural land that they want to take for compensation for the harmful nitrogen pollution the project would cause.
"This is not mitigation, when you minimise the impacts, this is compensation, when you acknowledge the damage that has been done, because they can't find a way to minimise or stop the pollution. It also increases the thousands of acres of farmland that would be lost if the crossing goes ahead, at a time of major food security concerns.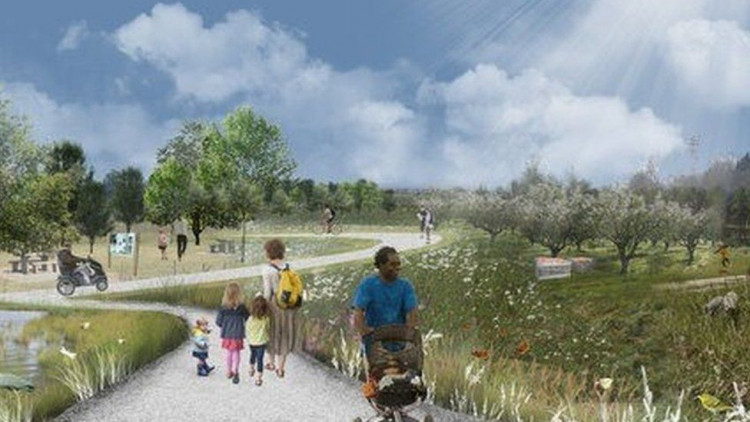 Artist's impression of Hole Farm which will become a community woodland the size of 135 football pitches
"A huge chunk of this proposed compensation land is at Hole Farm, near Great Warley, which National Highways have already publicly stated is part of their national plans to 'improve' biodiversity along their major routes, in this instance the M25.
"Since they have stated these plans are going ahead regardless of whether the crossing gets permission, they should not be counted as part of the project, It is creative accounting and yet more greenwash nonsense."
National Highways said it would work to create "green corridors" for wildlife to move from existing habitats to the new locations.
The organisation says the plans will aim to make it "the greenest road ever built in the UK".
The proposals include public parks being created in Thurrock and Gravesham, a new community woodland in Brentwood, and other areas of native broadleaf trees and habitat creation, including grassland, hedgerows and ponds, from Maidstone to Upminster in the London Borough of Havering.
The area of ancient woodland lost by construction of the 14-mile (23km) road has been reduced to less than 12 hectares, National Highways said.
While it accepts the habitat is "irreplaceable", the organisation said its strategy will provide six times as much woodland as that lost.
Matt Palmer, executive director for the Lower Thames Crossing, said: "We have planned how we build it to not only reduce its impact, but leave a legacy of bigger, better-connected and well-managed habitats."
National Highways said it will work with Natural England. Its Kent and Sussex manager Patrick McKernan said: "We continue to work with the project as it addresses the environmental challenges of the scheme to help ensure there is a strong outcome for the natural environment."
The route, which has been in discussion for more than 10 years, is estimated to open in 2029 or 2030. An application for a Development Consent Order will be submitted later this year.
New thurrock Jobs Section Launched!!
Vacancies updated hourly!!
Click here: thurrock jobs