James completes run challenge and smashes fundraising target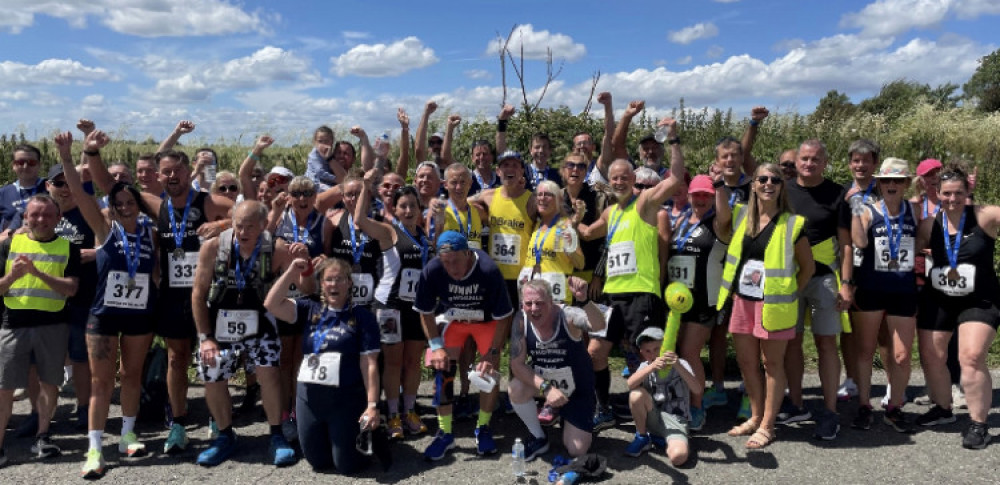 James is cheered after completing his challenge
HEROIC runner James Price, 50, has been reflecting on his achievement after completing a 24 challenge to keep repeating the course of the Horndon on the Hill Feats & Fayre 10k.
Not only did the veteran injured soldier complete the marathon run – he has smashed his fundraising target for Brake, the Road Safety charity.
James, who was injured while serving in Bosnia in 1994, took on the challenge in memory and tribute to 21-year-old family friend Jake Wilkinson who lost his life in a local road traffic accident. Jake was the only son of Sharon and Colin Wilkinson who both run with one of James' running clubs, Phoenix Striders.
Over the past weekend, after two years of being frustrated because of the covid pandemic, James was finally able to step out on the roads of Horndon.
James says: "We had to postpone this run twice but we were still eager to carry out the run at the first opportunity.
"So this year we managed to get the event planned and started with the help of Kim Towlson and the Feast & Fayre committee.
"I ran 90 miles during the 24 hours with 30 other runners from Pitsea Running Club and Phoenix Striders and some remarkable people who just turned up and ran during the night - especially Joe Dickens completing 30 miles pushing me through the hard moments.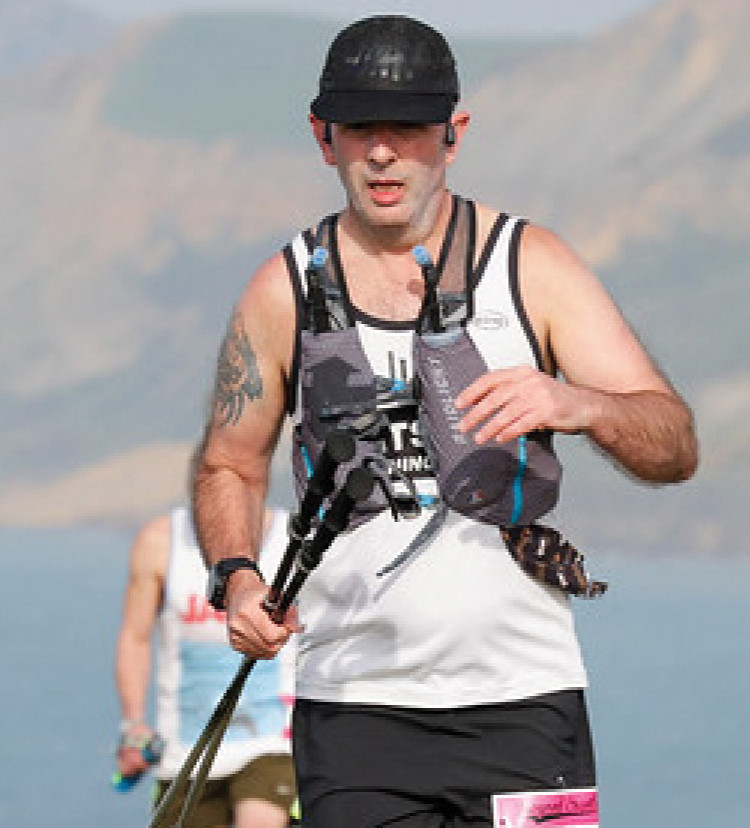 "We had a great reception form the residents of Horndon on the Hill and the 20 plus people led by my girlfriend Caroline Levy who manned the charity stall for 24 hours did a fantastic job in keeping me going.
"We finished the actual Horndon on the Hill 10km with the mass of Pitsea Running Club and Phoenix Striders coming in together with Sharon and Colin Wilkinson leading the way.
"So far we have raised nearly £1,900 which is an enormous amount for this small charity.
"A massive thank you to Thurrock Harriers, The Food and Fayre committee, the amazing residents of Horndon on the Hill and the massed members of Pitsea Running Club and Phoenix striders.
"As a former soldier I have always had a sense of duty and it just goes to show how far we can push our limits when we really need to. We can not change events but when good people come together they can help more than they will ever know."
You can still contribute to James' fundrasing page by clicking this link.