How will borough's aging who are not 'Miss Marples' cope with transport issues? Councillors debate the future of Thurrock travel
By Christine Sexton - Local Democracy Reporter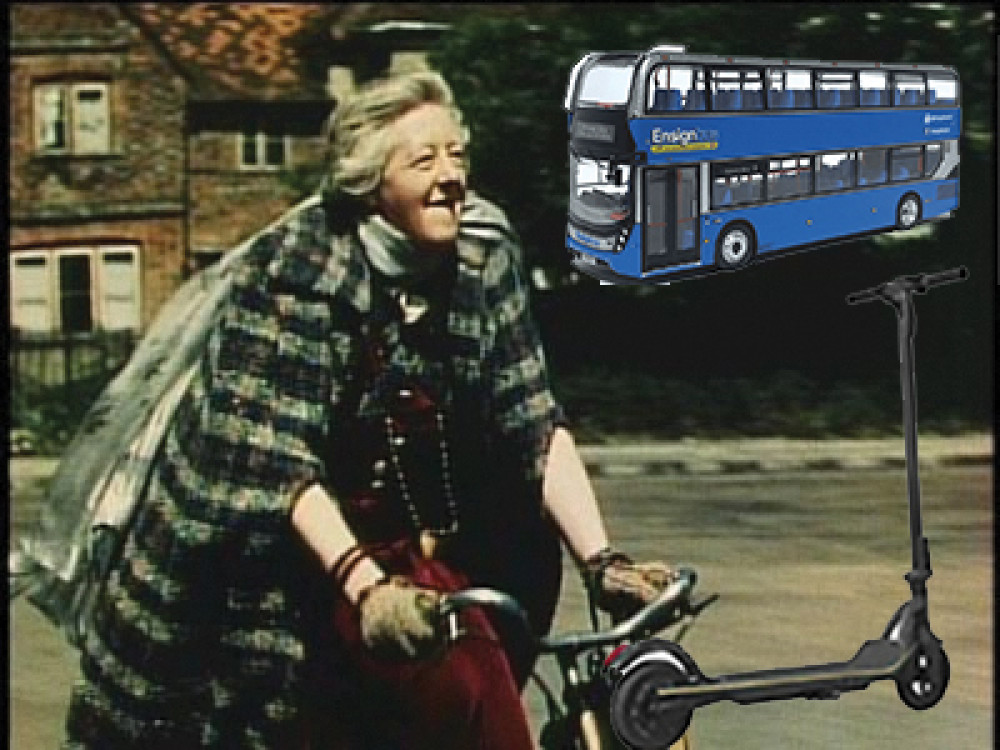 THURROCK councillors ruled out using e-scooters after hearing they could form part of the future mode of travel in the borough.
The light-hearted rebuff came as the local development plan task force heard a report on the progress of the borough's transport strategy.
The strategy will be used to ensure the council's much-delayed local plan, which will shape the future growth and development in the borough, takes account of changing transport methods when is it eventually compiled.
Councillors heard plans to make journeys more seamless were in the pipeline. This could include having one ticket which could be used for bus and train travel.
Car clubs, where people could hire a car for a few hours or a day, improving public transport as well as more use of electric vehicles, including e-scooters, would also be part of the strategy.
Little Thurrock Blackshots councillor Joy Redsell said it was unlikely she and her fellow councillors would be using e-scooters to shop at Lakeside but she quickly turned serious when throwing the spotlight onto the Tilbury - Gravesend ferry.
Speaking about the ferry, she said: ""e haven't moved fast enough with that. We've got to renew the ferry anyway. That will take a hell of a lot of transport off the road.
"You can have a 40 minute drive to London on the river doing your work. River taxis have got to be brought in."
Grays Thurrock ward councillor Lynn Worrall said: "I'd love to have come here tonight on a bus but I couldn't get home again. I certainly wouldn't feel safe walking to the train station in the High Street.
"It's good that you want me to give up my car but I don't ever want to get on a scooter. I would like to walk down the road and get on a bus because I could save a fortune. We need to make feel people feel safe to make this a reality."
The council is currently consulting on cutting some bus routes to remote areas of the borough.
Lee Watson, councillor for West Thurrock and Stifford, said: "We've got an ageing population the majority of the population is in the villages and we are at the moment out to consultation to cut three bus routes.
"Unless they are all Miss Marples and have got bikes and cycling backwards and forwards I'm worried about how our ageing communities can get anywhere."