Huge wages of Thurrock Council senior staff highlighted by Taxpayers' Alliance at time when front line NHS workers get less than living wage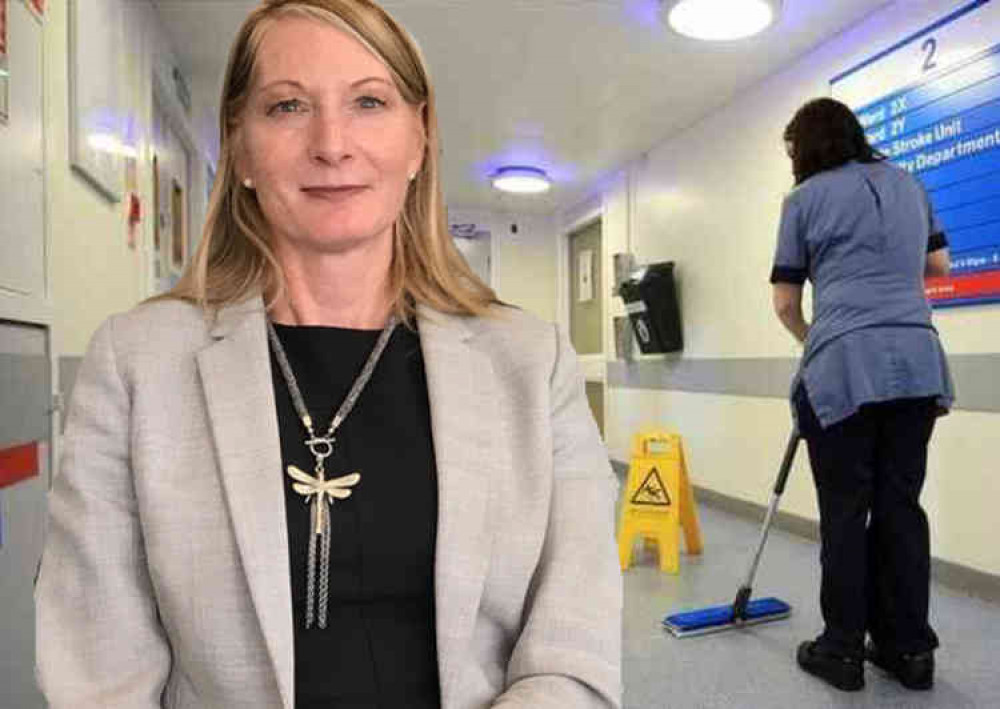 Marked contrast: Thurrock's CEO Lyn Carpenter earns more than £200,000 a year - while some NHS workers in the coronavirus front line earn less than £9.30 an hour.
THURROCK Council has defended the size of salaries paid to its staff – and particularly that of chief executive Lyn Carpenter.
Following publication of a 'rich list' by the Taxpayers' Alliance campaign group scrutiny has been focused on local government salaries.
Councils are obliged to reveal details of the salaries paid to their senior managers, but the figures are usually two years out of date when they are published.
Thurrock's last published figures, based on salaries at 1 April 2018, show 15 members of its executive team have roles that pay £100,000 or more. The figures do not include additional payments like pension top ups.
A new set of figures for salaries that were paid on 1 April last year is due to be published by 30 April this year.
The figures currently available show that Ms Carpenter's salary in 2018 was between £175,000 and £180,000, but the Taxpayers' alliance chart shows her earning £199,113. That's more than £22,500 more than her counterpart at nearby unitary authority Southend – but less that the CEO of Basildon District Council Scott Logan. His salary is reported to be £221,853 – though that does include his pension. Ms Carpenter is the top earner in the south Essex region based on salary alone.
The figures paid to councils' top brass contrasts sharply with those at the cutting edge of the fight against coronavirus.
Thurrock Nub News recently highlighted than one in five people working Thurrock earn less than the so-called "real living wage" calculated by the charity the Living Wage Foundation.
This include hundreds of key workers dubbed critical to the fight against the coronavirus crisis by the government, such as hospital cleaners and porters, teaching assistants and carers.
12,000 people in Thurrock that's 21.5 per cent of the borough's employed population, get less than £9.30 an hour. By contrast Ms Carpenter's wage equates to more than £110 an hour!