Is there a split of opinion? Councillor says borough residents should not become Covid spies on neighbours in wake of leader's call for vigilance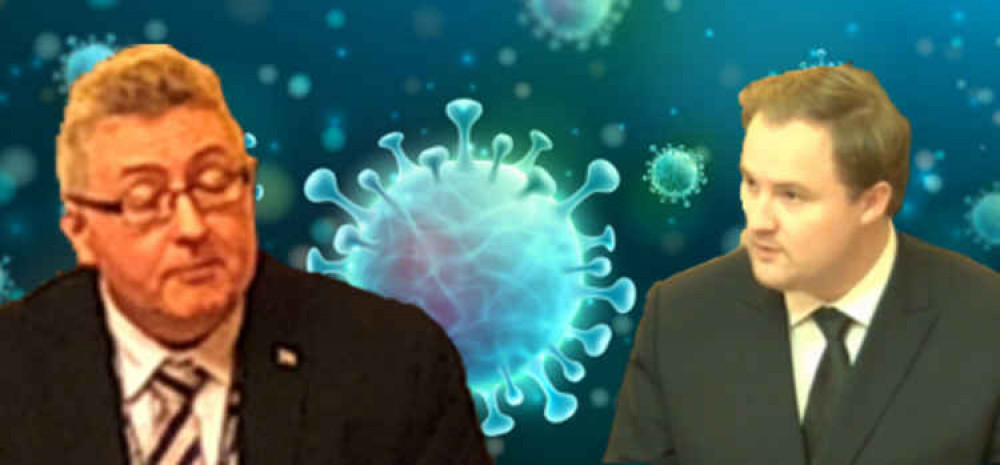 Cllr Rob Gledhill (left) and Cllr James Halden.
ONE of Thurrock's senior councillors has pledged that the authority will not spend 'a single penny' in pursuing 'marshalls' to ensure people adhere to Covid-19 regulations.
Nor, he says, should residents in the borough be encouraged to act as spies.
Cllr James Halden took to social media today (Monday, 12 October) - a day Essex Police called on people to report Covid offenders in the wake of dishing out a £10,000 fine to a wedding party organiser who broke the rules – to say It would 'not be healthy for the Thurrock community' to become a watchdog on those who might have broken the guidelines.
His message was: "To be very clear, Thurrock Council will not spend a single penny of taxpayer cash in employing Covid-19 marshals. People should follow the rules, but we won't encourage neighbours to be spies.
"It would not be healthy for the Thurrock community."
His comments may be setting up another clash with council leader Rob Gledhill who earlier this year encouraged people to report potential Covid guideline offenders.
Cllr Halden, who quit his cabinet post in January this year citing 'irreconcilable differences with Cllr Gledhill' stepped back into the local leadership limelight just two months later.
However, today's apparent difference of opinion with Cllr Gledhill, who has appeared almost Churchillian in mood with a series of email posts to residents about how they should deal with the pandemic could highlight a split in the way the council wants to deal with Covid.
Related stories: Positive vibe from Thurrock Council leader over borough virus infection rate.