It's time to bring an end to crossing plans say campaigners after latest 'greenwashing' claim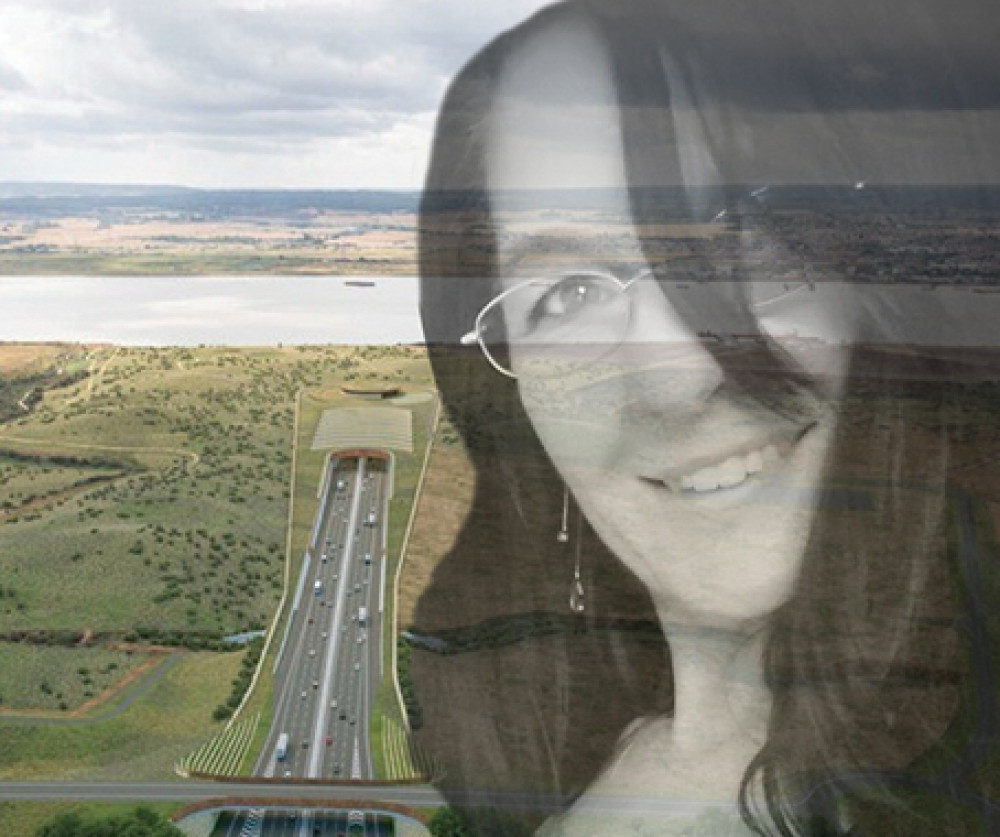 Laura Blake continues to battle crossing plans.
CAMPAIGNERS opposed to the route of the planned lower Thames Crossing have accused National Highways of once more manipulating figures and distorting the truth in a bid to 'greenwash' the multi-billion pound project.
In recent information about the planned crossing, the government agency say it has revised its estimate for carbon emissions from the route and say they have will be 80 per cent less than first thought.
However, Laura Blake, chair of the Thames Crossing Action Group, has rubbished the claim, saying: "The Lower Thames Crossing Development Consent Order documentation of 2020 shows that LTC traffic carbon emissions were estimated to be 2.74 million tonnes. In in their latest press release National Highways admit that the latest forecast is 4.6 million tonnes.
"Far from a highly speculative 80% reduction in operational traffic emissions for the proposed crossing there is actually evidence to show a whopping 67% increase in the estimated operational traffic carbon emissions. Including construction and maintenance etc, this then results in a total of over 7 million tonnes of carbon emissions for the proposed LTC if it goes ahead.
"Yet another attempt by National Highways to try and put a spin on the realities of the proposed crossing with yet more greenwashing.
"In addition there is all the usual nonsense about improving journeys for those using the Dartford Crossing.
"Yet the design capacity for the current crossing is 135,000 vehicles per day, and it regularly sees 180,000 per day. That means we'd need to see a reduction of more than 25% in traffic, yet the proposed LTC would take as little as four per cent of traffic away. National Highways are not considering or planning for how traffic would migrate between the two crossings when there are incidents, if the Lower Thamnes Crossing goes ahead, and there would not be adequate connections.
"Put simply the proposed crossing would be hugely destructive and harmful, would not solve the problems at the Dartford Crossing. It is not fit for purpose and would be a complete waste of £8.2bn+ of taxpayers' money.
"This project needs to be stopped now."