New initiative seeks out untold borough memories and is looking for 'Heritage Champions'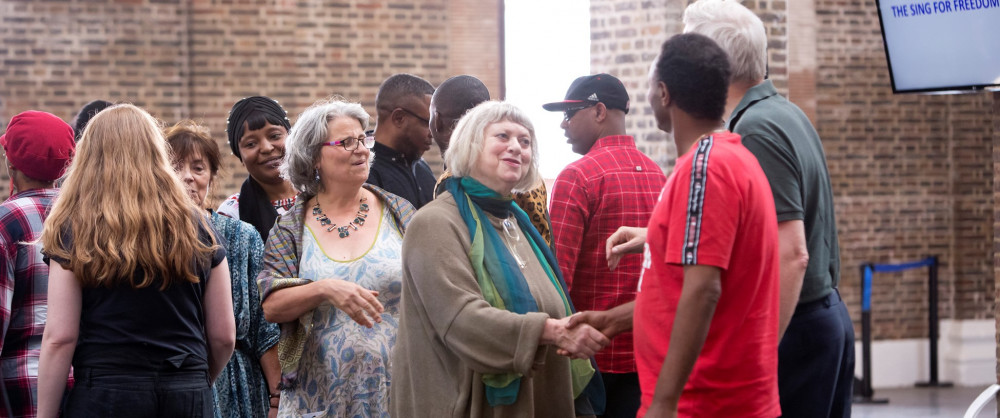 The event in Tilbury earlier this year.
A NEW programme designed to uncover and share the undocumented histories of the contributions and stories of migrants to and from Thurrock, has launched.
'Sharing Our Lives', has been funded by National Lottery Grants for Heritage, and is run by Together Productions, a community interest company that brings together individuals and communities who may not otherwise meet to connect, collaborate and create, and has been working in Thurrock for five years.
A statement from the compnay says its project 'specifically seeks to uncover and give a platform to previously unheard or marginalised stories and experiences, with an emphasis on locally rooted narratives'.
It adds: "The story of the Empire Windrush and the migrants it carried has become widespread in recent years, but there is a lack of Essex voices documenting their experiences. There are also many other untold stories of communities who have immigrated and settled in Thurrock over the generations, and the ways this shaped the communities living here already, as well as the recollections of those who left Thurrock for other shores."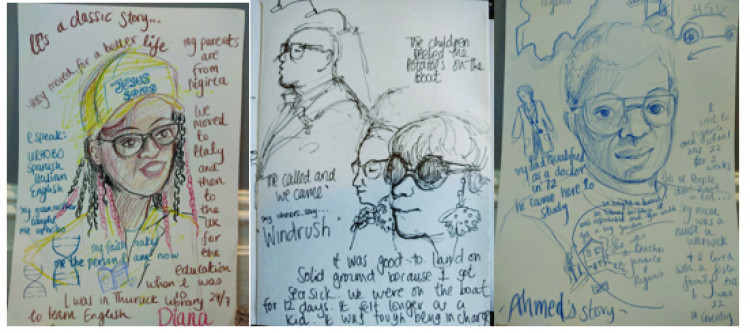 Stories collected from the local community will be collected, recorded and shared in a series of newly composed songs, to be performed by Thurrock school pupils and community members in Summer 2023, as well as through an exhibition and community events next June to mark the 75th Anniversary of the Empire Windrush arriving in Tilbury.
A number of story-collection workshops have already taken place across the borough this summer, including at Tilbury Port in June, with creative facilitator Rachel Victor-Sampson and illustrator Salina Gani capturing people's memories of coming to Thurrock through the written word, audio recordings and drawings.
The project has been developed with support from local and national partners including Tilbury-on-Thames Trust, the Red Cross and Girls' Empowerment Initiative in Tilbury, Gateway Learning Community, Anglo Asiatic Arts and Heritage Alliance, Thurrock Local Cultural Education Partnership, the Community Development at Thurrock Council, Kinetika, the Migration Museum and the International Organization for Migration.
Together Productions is now looking for volunteer 'Heritage Champions' – those who are migrants or their descendants, or who have a keen interest in the history of migration in Thurrock, to collect stories from their communities and work with a team of creatives to bring them to life through the arts, to be shared and preserved for current and future generations.
Anyone interested in finding out more about becoming a Heritage Champion, or sharing their stories of migration, should contact [email protected].