New power line is planned to cut through borough countryside and end in Tilbury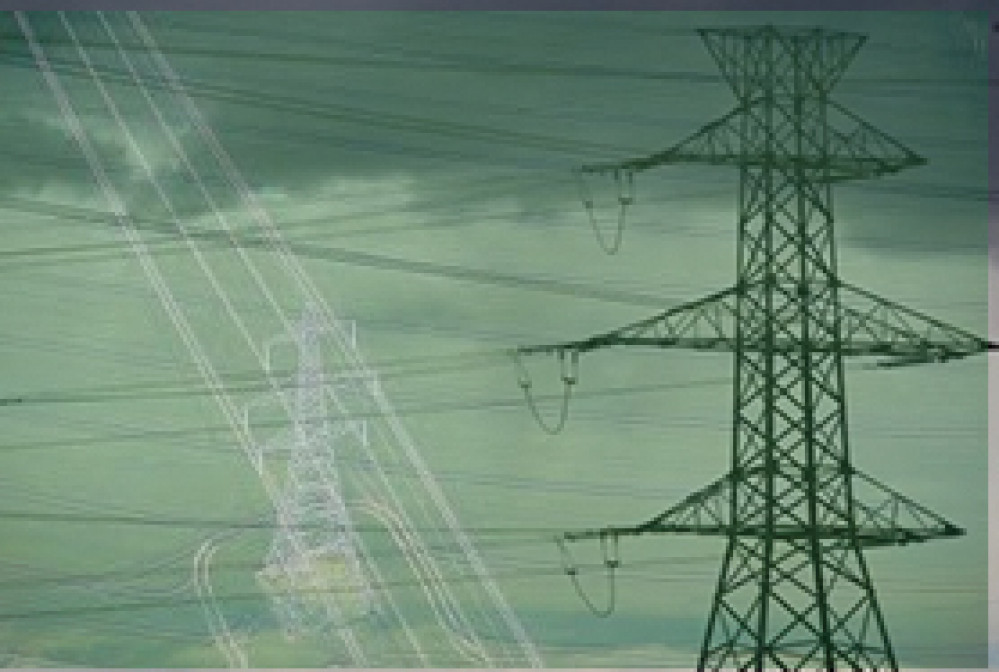 RESIDENTS in Thurrock will get the chance next week to learn more about a planned new power line that will cut across countryside in the borough.
National Grid is proposing a new 400kV power line known as the East Anglia GREEN project to transfer electricity across the countryside from offshore wind and interconnectors, as well as new proposed nuclear generation at Sizewell C.
The new reinforcement is expected to be around 180 km long. It will mostly consist of overhead transmission lines and new 45 to 50-metre tall steel lattice pylons except for where it runs underground through the area of outstanding natural beauty of Dedham Vale.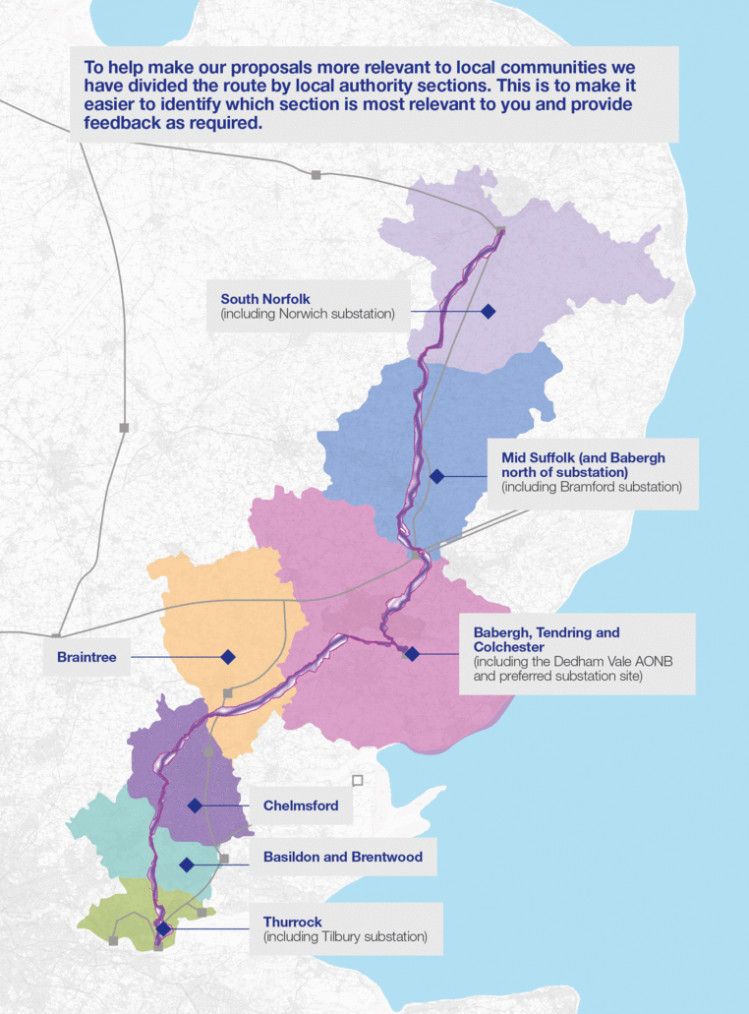 National Grid's planned route.
The 180-mile will cut west from a new substation planned in Bramford then turns south crossing multiple times between the Basildon and Brentwood districts.
It will pass between Hutton and Billericay before crossing the A127 and railway on the border of the Thurrock district.
The preferred corridor continues travelling south passing Bulphan on the west and then Horndon on the Hill on the east. The route crosses the A13 and heads towards Linford and East Tilbury before joining Tilbury substation.
It is not yet known how it will be routed from there.
National Grid says the new overhead line will be supported by steel lattice pylons and adds: "We would need to carry out some work at Tilbury substation to connect the new line. We expect the work to be contained within the existing boundary of the substation."
The company adds that while the network in East Anglia can accommodate the level of generation and demand that there is today, this situation will change over the next decade. It expects its new 180 km long connection between Suffolk and Tilbury to be completed by 2030.
It has now opened a consultation which will run until Thursday, 16 June.
The project is classed as a Nationally Significant Infrastructure Project which means consent will rest with The Secretary of State.
Project Director Liam Walker said: "This reinforcement between Norwich and Tilbury is essential to carry more clean energy to homes and businesses across the UK, and to help the country reach net zero by 2050. We hope local residents will be able to join us and hear more about what we are proposing and give us their feedback on our plans."
Members of the public will be able to take part in the consultation and speak with National Grid's team by attending consultation events, online webinars, booking a slot at an 'ask the experts' session or by visiting the project website.
The session in Thurrock will be on Monday, 9 May from noon to 7pm at Chadwell Village Hall, Chadwell St Mary.
More details about the scheme and other consultation events can be found via this link: https://www.nationalgrid.com/national-grid-consult-east-anglia-green-energy-enablement-green-proposals