Number of council big earners on the rise while lower paid battle cuts to their terms and conditions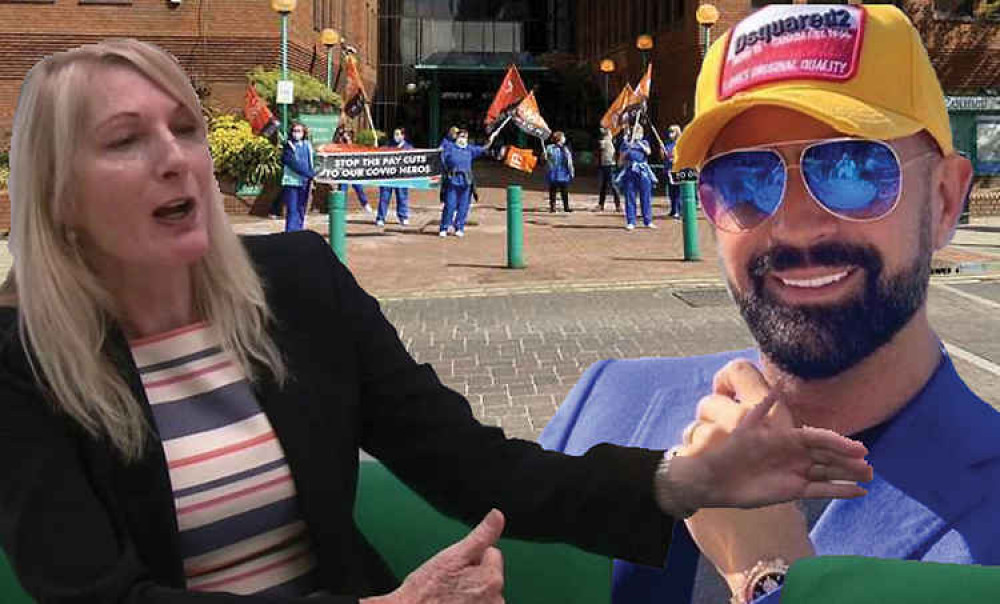 Thurrock Council CEO Lyn Carpenter banks £200K+ a year, dodgy dealer Liam Kavanagh walked away with millions but low paid carers have to fight for their allowances
NEW figures released by Thurrock Council show an increase of more than 15 per cent in the number of its staff paid more than £50,000 – and, taking pensions into account, 25 managers now earn more than £100,000 which is a five-fold increase over the past five years!
Ten members of staff have a basic salary of more than £100,000 including chief executive Lyn Carpenter whose salary range is between £180,000 and £185,000 but her pension top up is more than £28,000.
In 2018 just five members of the management team topped £100,000 in pay.
The figures show (including those 226 people earning more than £50,000) that the average salary at the council is £23,788 meaning a great many of its employees, around 2,500 people, will earn substantially less.
These are likely to include care workers who are currently embroiled in a dispute with the council over cuts to their pay and conditions and who demonstrated outside the civic offices on Friday.
Last year Thurrock Nub News reported on the marked difference in salaries between senior council officers working from the safety of their homes and the workers on the front lines in the care and health services in the south Essex region.
Members of the Unite union are currently striking over the council's changes to their terms and conditions, which will see many end up with lower weekly pay packets.
Previous concern about the number of high-earning officers within the top cohort of the council resulted in the taxpayers' Alliance damning the council, saying: "Town hall bosses are continuing to pocket huge remuneration packages. The sheer scale of these packages raise serious questions about priorities."
A statement from Thurrock Council said: "Senior officer salaries in Thurrock are in line with those paid by comparable unitary authorities and London boroughs, as detailed in the Pay Policy, and independently assessed." The figures released in the past week do not include consultants hired by the council, many of who charge huge fees. One consultant,
recently damned by a judge for 'lacking credibility',
who worked on the council's now abandoned strategy of borrowing money to invest in renewable energy schemes was paid £5 million.