Pickers will be back in action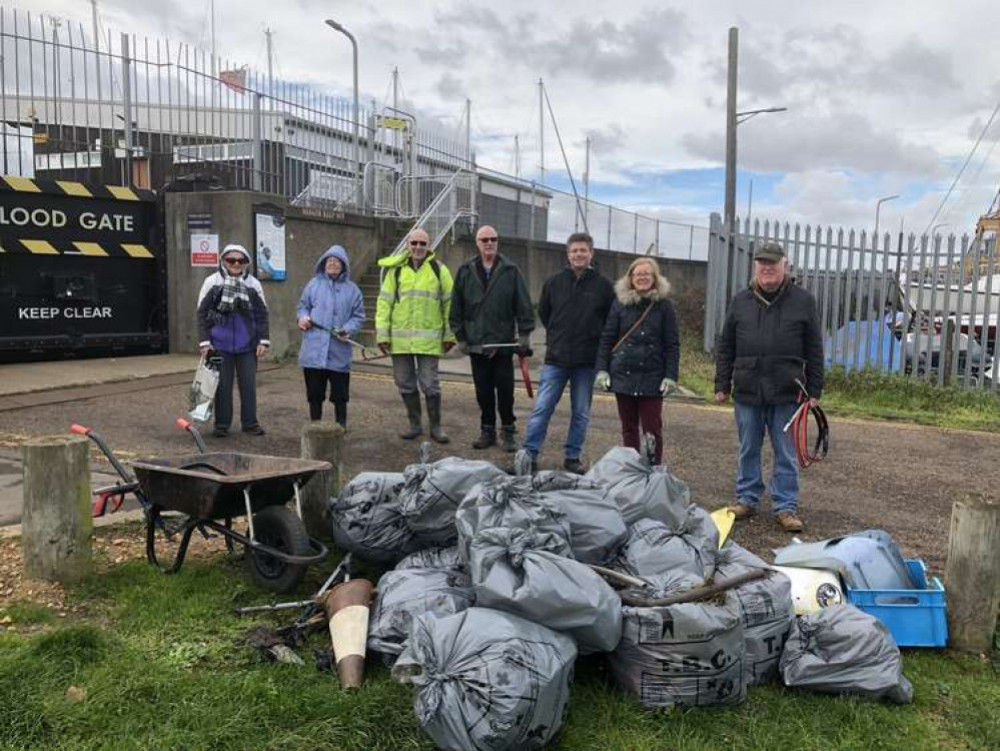 Volunteers at a previous pick- with the fine weather forecast tomorrow, they won't have to wrap up as much!
LITTERPICKERS will be in action on the banks of the Thames tomorrow (Sunday, 7 August) when the monthly Grays Beachcomber event takes place.
Residents are invited to join the group for the pick, which will last from 10.30am to 12.30pm, starting from Thurrock Yacht Club on Thames Road (RM17 6JF).
Organiser Steve Catchpole says: "Although the large bulky plastic debris is not currently evident on the foreshore, there is still plenty of pesky pieces to pick up. As usual all equipment will be provided.
"If you can join us, please don't forget your suncream."
Future Events:
Wednesday 14 September from 10:30 - 13:00 meeting at The Worlds End Pub Tilbury RM18 7NR.
Saturday 17 September from 14:00 - 16:00 meeting at The Wharf pub, Grays RM17 6SZ.
Sunday 2 October from 10:30 - 12:00 meeting at Thurrock Yacht Club RM17 6JF.