Planning inspector overrules local opinion and gives green light to controversial building project that was refused three times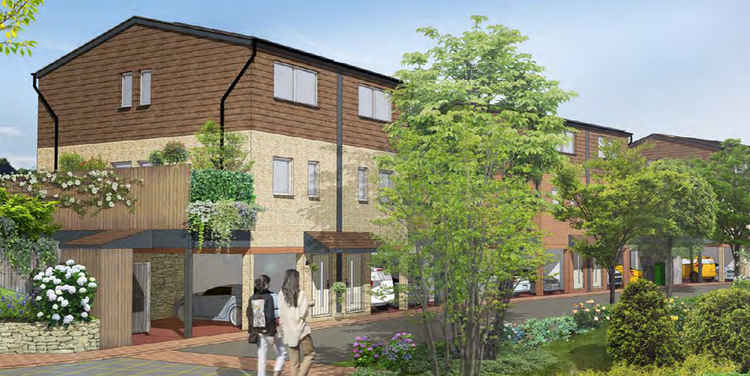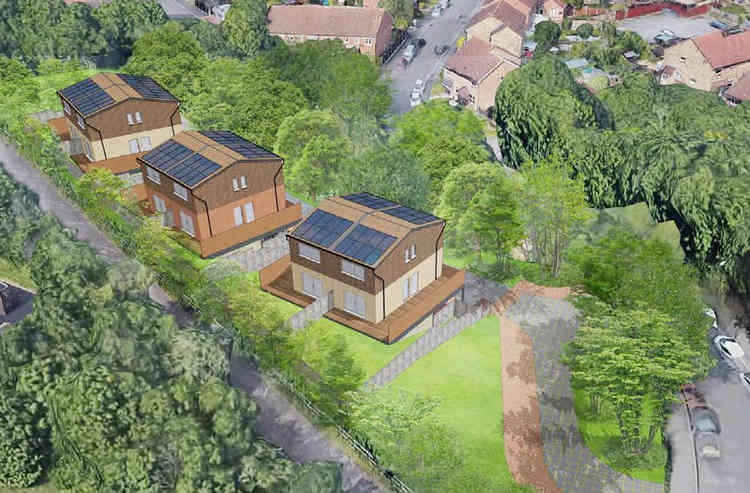 LOCAL councillors have spoken of their anger and disappointment after the Planning Inspectorate overruled rejection of a controversial building project in Grays and has given permission for eight new homes to be built on an open space.
The long-running saga of the bid to build on land adjacent Helleborine and Meeson's Lane in the Badgers Dene area has been ended after inspector Sarah Colebourne visited the site and allowed an appeal by the applicants ZED Pods Ltd.
Grays Riverside ward councillors have been at the forefront of opposition to the scheme together with local residents and their concerns were backed up by the council's planning committee which has rejected applications, first for ten houses and then for eight - going against their officer advice to do so. In total ZED Pods Ltd has had three applications rejected by councillors in Thurrock but they have won their case by taking it to London.
At the latest meeting in November Cllr Mike Fletcher summing up opposition by saying: "I am concerned about shoehorning buildings into the last bit of green belt that is available."
Cllr Fletcher detailed a number of reasons why the build should be opposed, summed up in the decision which said the development was not wanted because of its 'siting and mass appearance that would would result in an incongruous development that is out of character with the area.'
However, the planning inspector disagrees and now the project will go ahead.
Ward councillors Martin Kerin, Jane Pothecary and Tony Fish have issued a joint statement after hearing the news today (Tuesday, 12 January). They say: "We are furious at the decision by the planning inspectorate to ride roughshod over local residents' views
"Over two rounds of planning applications, we have laid out a clear case as to why this development would be inappropriate.
"The inspector said: 'Local residents consider that the scheme would not reflect the character of Badgers Dene. The existing dwellings are unexceptional in their character and appearance and I see no need to replicate or reflect their design.' We reject this assessment and believe, like our residents, that Badgers Dene has its own unique character.
"It is also indefensible, in a ward like ours which is lacking recreational space, to build on a much-loved piece of recreational green space. The Badgers Dene estate is well known as haven for badgers, and yet we see more opportunities for them to thrive taken away.
"This is yet another example of a decision being taken too far away from where it should actually be made. For a two-year campaign to end in this way is bitterly disappointing."
You can read the full ruling of the inspector here.