Pupils tackle global goals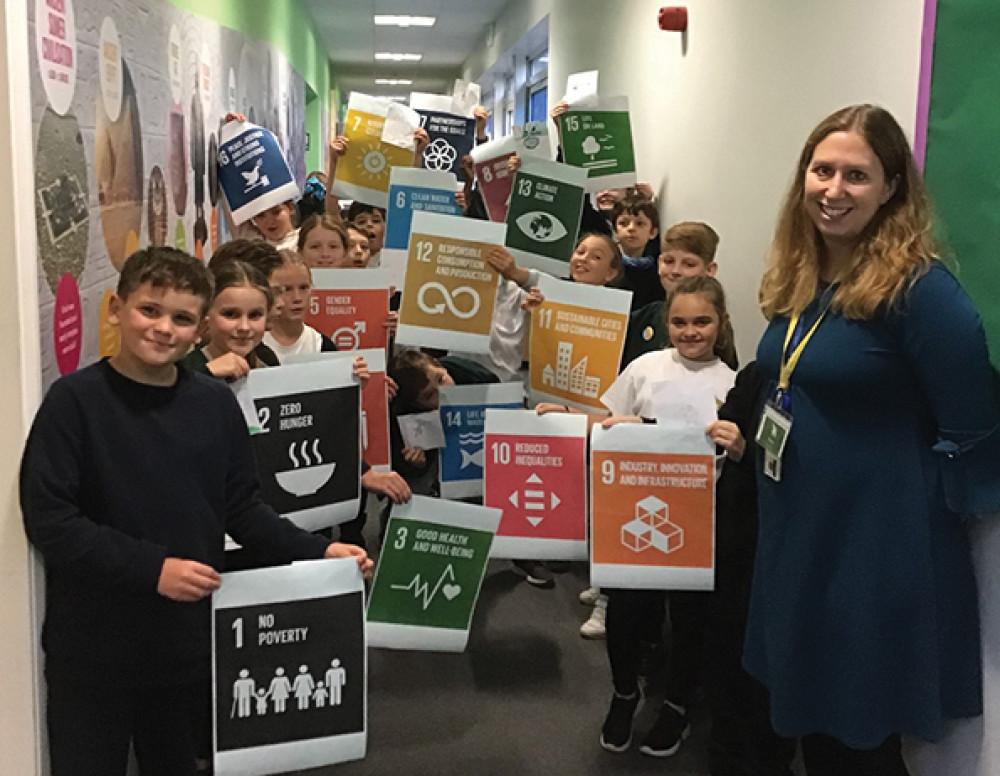 DP World's Sustainability Manager Emma Cowper with the children.
YEAR Five pupils from Arthur Bugler Primary School in Stanford-le-Hope recently participated in a workshop in partnership with DP World all about Global Goals and Sustainability.
DP World's Sustainability Manager Emma Cowper, led a variety of enlightening activities around the Global Goals, what they entail and how we can actively contribute to the well-being of our planet and make it a better place for all.
The children took part in a range of thought-provoking discussions around gender inequality, poverty, medical inequality, the right to access free education and so much more and left the workshop inspired about how they could contribute towards a better future for themselves, others and our planet.
Richard Turner, Headteacher at Arthur Bugler Primary School said; "This workshop has definitely left a lasting impact on our young learners.
"The children not only absorbed valuable information but also left the workshop feeling inspired and determined to play their part in safeguarding our planet.
"We would like to express our sincere thanks to Emma Cowper and DP World for providing our children with such a meaningful and enriching learning experience."
New thurrock Jobs Section Launched!!
Vacancies updated hourly!!
Click here: thurrock jobs