Shock news for families and parents as Trust announces it will not be accepting new students for the next academic year (September 2023) due to delays in building planned new school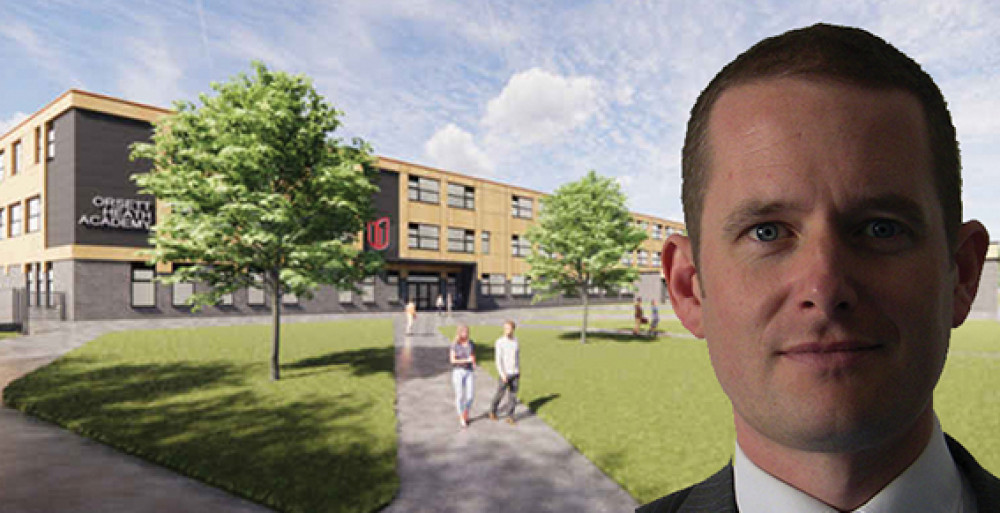 Steve Munday has delivered shocking news to parents about the new Orsett Heath Academy
PARENTS and families in Grays have been stunned to learn that plans to have the new Orsett Heath Academy fully open in September 2023 will not happen.
The news means some families, expecting to have children in the same school in coming years, will have to find alternative arrangements
A new second annex for the proposed school will open next Monday with seven classrooms for a new intake, meaning there are now two 'temporary' buildings on alloted sites around Thurrock Rugby Club but the South West Community Trust which runs the acadamy says that 'frustrating delays' have meant that the main school building - due to have been built over the next 12 months - will now not be complete so it has decided to scrap plans for a year seven intake in 2023.
Plans for the new main building were announced in June last year.
The trust's chief executive, Steve Munday, has written to parents to say: "We are delighted to confirm that the new building, providing seven classrooms, including an additional science lab and a food technology classroom, is fully commissioned and ready for use on Monday.
"The academy is fully staffed for the academ,ic year with a dedicated team of exceptional teachers and support staff."
However, he goes on to deliver the bad news, saying: "In relation to the main site, the main contractor McAvoy are due to commence works imminently after finally agreeing contractual terms with the Department for Education.
"This has been an extremely frustrating period as this process in not in the Trust's control, but once underway progress will be rapid.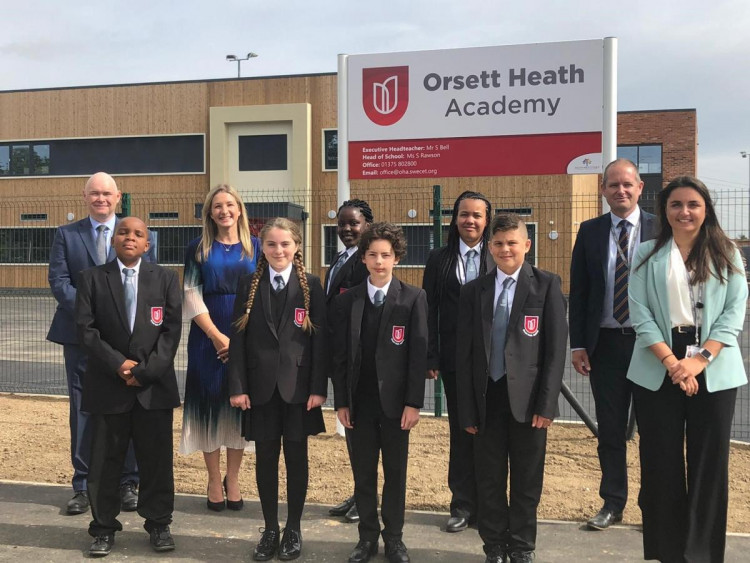 "It has become clear in meetings over the summer, that providing even a partial handover of the new school building for September 2023 (to accommodate pupils moving into year 10) will be challenging and to do so would delay the handover of the whole site further.
"Given the above, the Trust has written to the Department of Education and local authority (Thurrock Council) to inform them at Orsett Heath Academy will not be accepting an intake for September 2023.
"Our priority is to ensure exceptional provision for our current pupils in year 7, 8 and 9 and the decision to have a gap year allows the school to plan with certainty.
"It also means we can move all pupils and staff into the main school site, together, during the 23/24 academic year.
"We are, of course, aware that this decision may impact upon those families with sublings going into year 6 this year. Please contact the school office if your family is in this position so we can develop a clear picture in this regard."