Special treat for veteran Jim as club extends invitation to residents for Battle of Britain commemoration weekend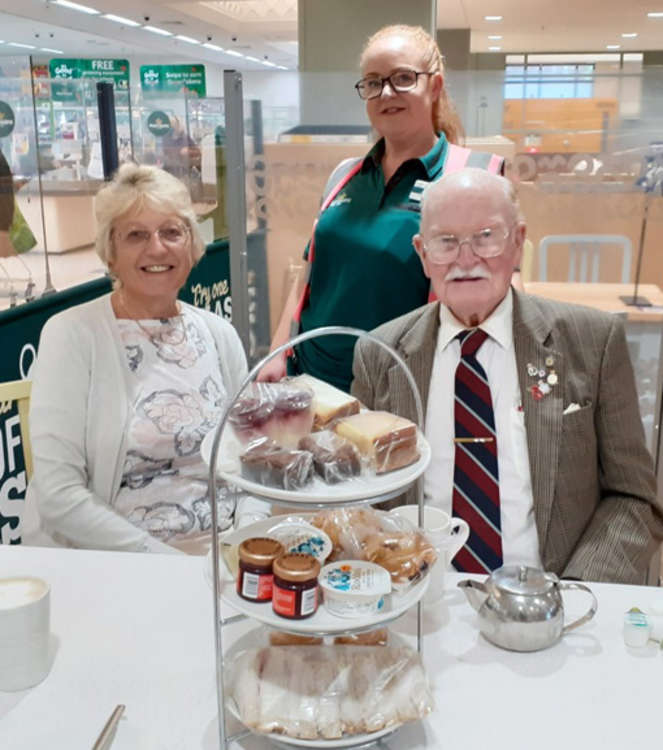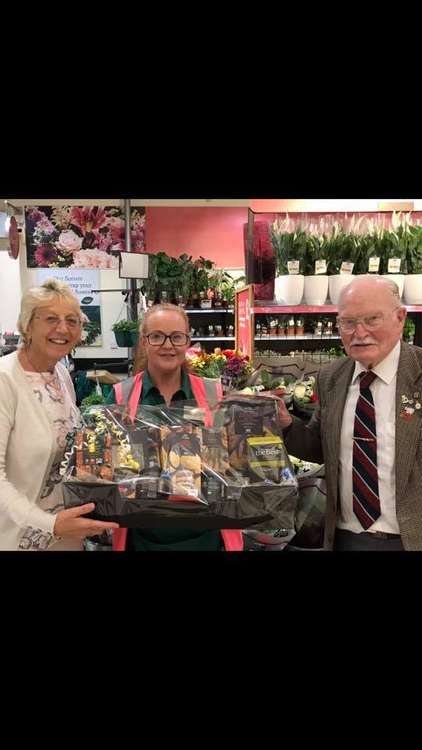 A THURROCK store has been thanked after honouring a local war veteran who has just celebrated his 96th birthday.
It's been a big week for Jim Gooding from Hoggarth Road, Grays. The president of the Grays Thurrock branch of the RAF Association flew as a rear gunner on Lancaster bombers during the war – and has spent much of the past few days making preparing for this coming weekend's Battle of Britain' commemoration which will take place at the Grays Memorial on Sunday (19 September).
After the event, which starts at 10.30am and is scheduled to be attended by civic dignitaries including Mayor Cllr Sue Shinnick and MP Jackie Doyle-Price, Mr Gooding is inviting local people to attend the RAF Club on Southend Road where there will be an afternoon barbecue.
"It would be lovely to see families and local people coming to join us for the afternoon," said Jim.
"There is no admission charge and the club, which has a rear garden, is fully licensed." And today, taking a pause in Sunday's preparations, Jim was taken to Morrisons' store in Grays where local community champion Tarnya Bennett, with the support of Royal British Legion poppy organiser and RAFA Club secretary Vanessa Magee, had arranged a surprise birthday afternoon tea for the veteran. Jim said: "It was such a surprise, all the staff made a big fuss of me – I don't know why – but it was very enjoyable. They all signed a card too. It was really lovely and I am very grateful. "We have a big RAF weekend coming up and I hope we see lots of new faces at the RAFA Club on Sunday after the service. We have missed hosting the Battle of Britain Day for the past couple of years because of Covid so it is lovely to be back in business again." Mrs Magee said: "I would like to thank Tarnya and all the staff at Morrisons so much for the afternoon tea laid on to celebrate Jim's 96th birthday. It would be lovely to see some of the staff joining us at the RAF Club on Sunday." Tarnya also presented Jim and Vanessa with a hamper for them to raffle off as part of the Wings Appeal.