'This is Me' was fitting message and recollection of an inspiring life as community honoured volunteer champion Kristina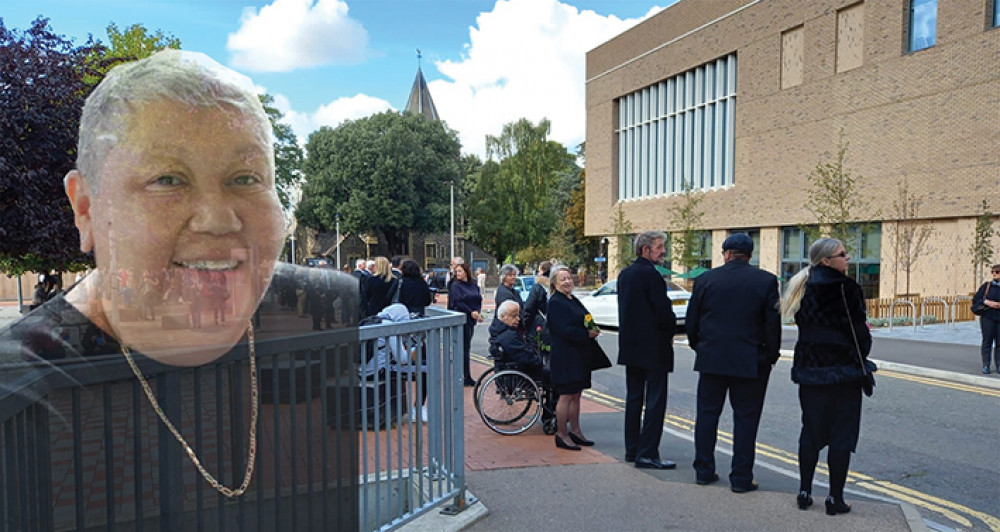 Mourners lined the pavement in tribute prior to the funeral of Kristina Jackson.
MEMBERS of local community groups and the voluntary sector lined Grays streets this afternoon to pay their respects to the late CEO of Thurrock CVS, Kristina Jackson.
Kristina became chief executive officer in August 2011 and campaigned tirelessly for the voluntary, community, faith and social enterprise sectors as well as residents in Thurrock. She passed away on Monday, 22 August when a large number of tributes were paid.
The funeral service was held today (Thursday, 29 September) at St Peter and Paul's Church, New Road, Grays.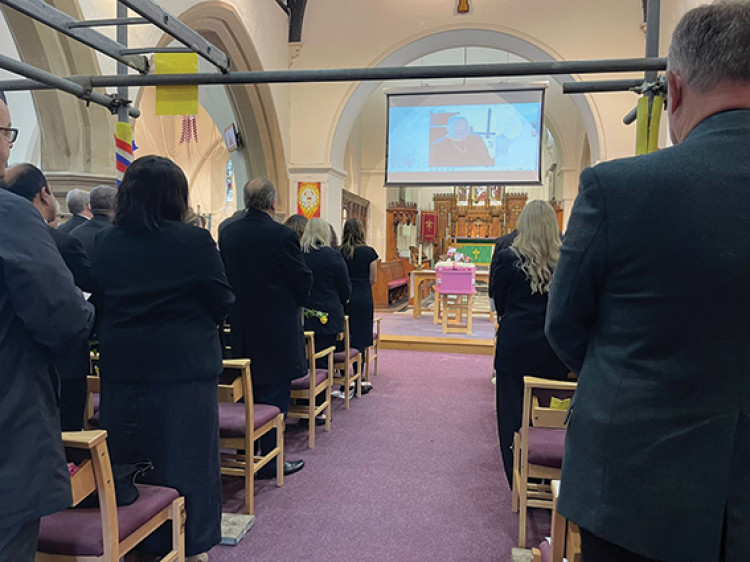 'This is Me' - Mourners watched a tribute to Kristina during the service at a packed St Peter and St Paul's Church.
During the service, chair of Thurrock CVS, Mike Kelly spoke of Kristina's inspiring impact on the voluntary sector, which was followed by a community video showcasing groups that Thurrock CVS had supported over the years while under Kristina's leadership.
Friends and colleagues reflected on Kristina's life with a photo tribute recorded to 'This is Me' from The Greatest Showman, a fitting song for Kristina's fighting spirit.
Thurrock CVS has expressed thanks to the community and voluntary sector for their messages of condolence and support after what has been a difficult few weeks, Kristina's brilliant legacy will live on through Thurrock CVS to continue supporting the third sector of Thurrock and its communities.