Union threatens strike action as Thurrock Council workers continue to be put in harm's way by bosses who have reneged on agreement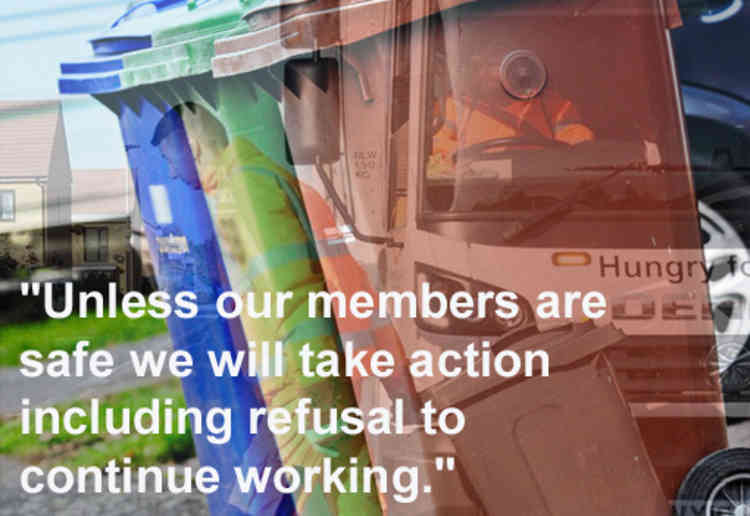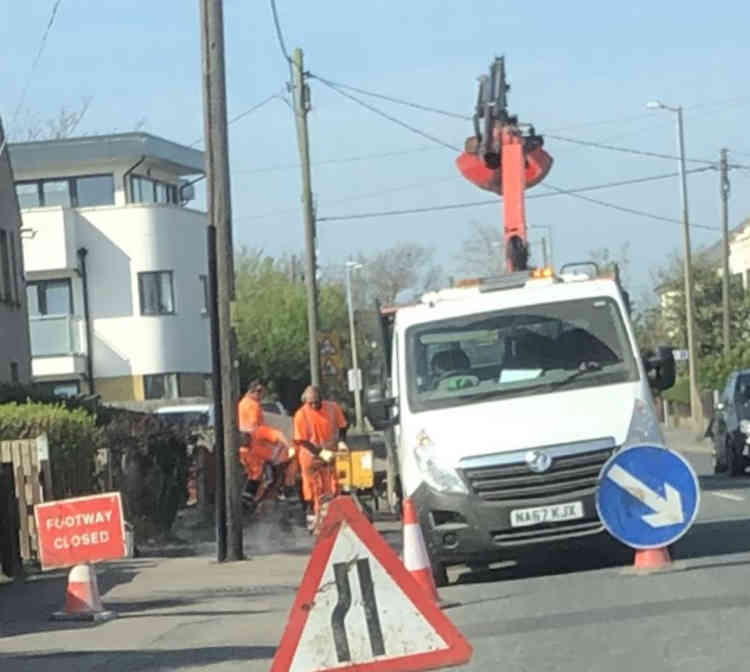 EXCLUSIVE
THURROCK Council has been warned that if they do not start to put the safety of their workers first they will face strike action.
The message came today (Wednesday, 15 April) from the Unite union in the wake of continued concern over the way staff, particularly waste collection crews, are being put in harm's way – and threatened with disciplinary action or the sack they refuse to go out on the rounds.
And at the same time – as evidenced by Thurrock Nub News today - other council workers are being sent out with little or no protection and told to work in close proximity with each other.
The warning came after one borough binman spoke of his fears for his life after saying workers are being 'forced' to work through the coronavirus pandemic with insufficient protection.
Thurrock Nub News has reported several times on fears expressed by local people about the number of council operatives being seen out and about across the borough carrying out their normal work.
This has included waste collectors, street cleaners, grass cutters and gardeners – not to mention routine maintenance service and even inspectors carrying out water checks. There seems little doubt that social distancing guidelines and other precautions were being ignored.
The level of concern was such that the Unite union stepped in and on March 31 Thurrock Nub News reported the union announced it had won concessions from the council which it said had conceded it had unnecessarily put workers in harm's way.
Among the concessions, the council was reported to have allowed workers to travel in their own vehicles to places of work rather than share a cab. And since then, it is understood a new set of working practices for bin crews has been put in place with just a driver and two workers to each lorry.
"They are bullying us into being out there at risk"
However, we are told many staff within the environment team still feel very concerned about their safety.
One worker, a father of two from Aveley, said he was troubled and worried that the council were not equipping the teams properly, not implementing the deep cleaning programmes they had committed to and were still putting workers at risk.
He requested anonymity for fear of victimisation and said workers had been threatened that they would lose their jobs if they did not work.
He said: "I fear the council has just paid no heed to what the union said and, to be honest, I don't think the union are that bothered either. They don't seem to be taking our fears seriously and appear to be turning a blind eye to what is going on.
"Yes they have cut down the number of workers on a team, but we are going out with the bare minimum of protection. We get one set of flimsy gloves which don't last long and nothing else. We have to wear the same things through each shift and have no facilities to sanitize the gear that we work in.
"The council don't seem to care"
"When I go home at the end of each shift my wife puts a bucket of hot soapy water outside and I strip and wash everything before I go into the house. We are taking home the filth that we work in, who knows if it carries coronavirus or not? The council don't seem to care.
"I know of one member of staff who had to self-isolate because of symptoms and then his wife came down with symptoms and he was worried about coming back to work for fear of spreading but he was told he had too or he would lose his job.
"A manager has warned staff that we have to go out and do the job even if we are worried we do not have protection. They are bullying us into being out there at risk. Where is the compassion, where is the care?"
However, his fears about the union not taking things seriously were allayed today when Unite regional officer Onay Kasab said: "Unite is clear, the safety of our members is primary and for this reason we welcomed the agreement. But as with any agreement the key is to ensure compliance.
"We will not allow the safety of any of our members to be compromised. We therefore issue this warning, unless the agreement is complied with and our members are safe we will take action including refusal to continue working."
Thurrock Nub News has repeatedly asked for an official comment on the situation regarding the manual workforce and the workers' and residents' concerns but our questions to Thurrock Council have not been answered.
And, as our picture of workers carrying out run of the mill resurfacing work on a pavement in Stanford-le-Hope today, it seems 'business is carrying on as normal' for the frontline workers of the authority.