Wharf Road floods despite council's programme of work and pledge that problem will be solved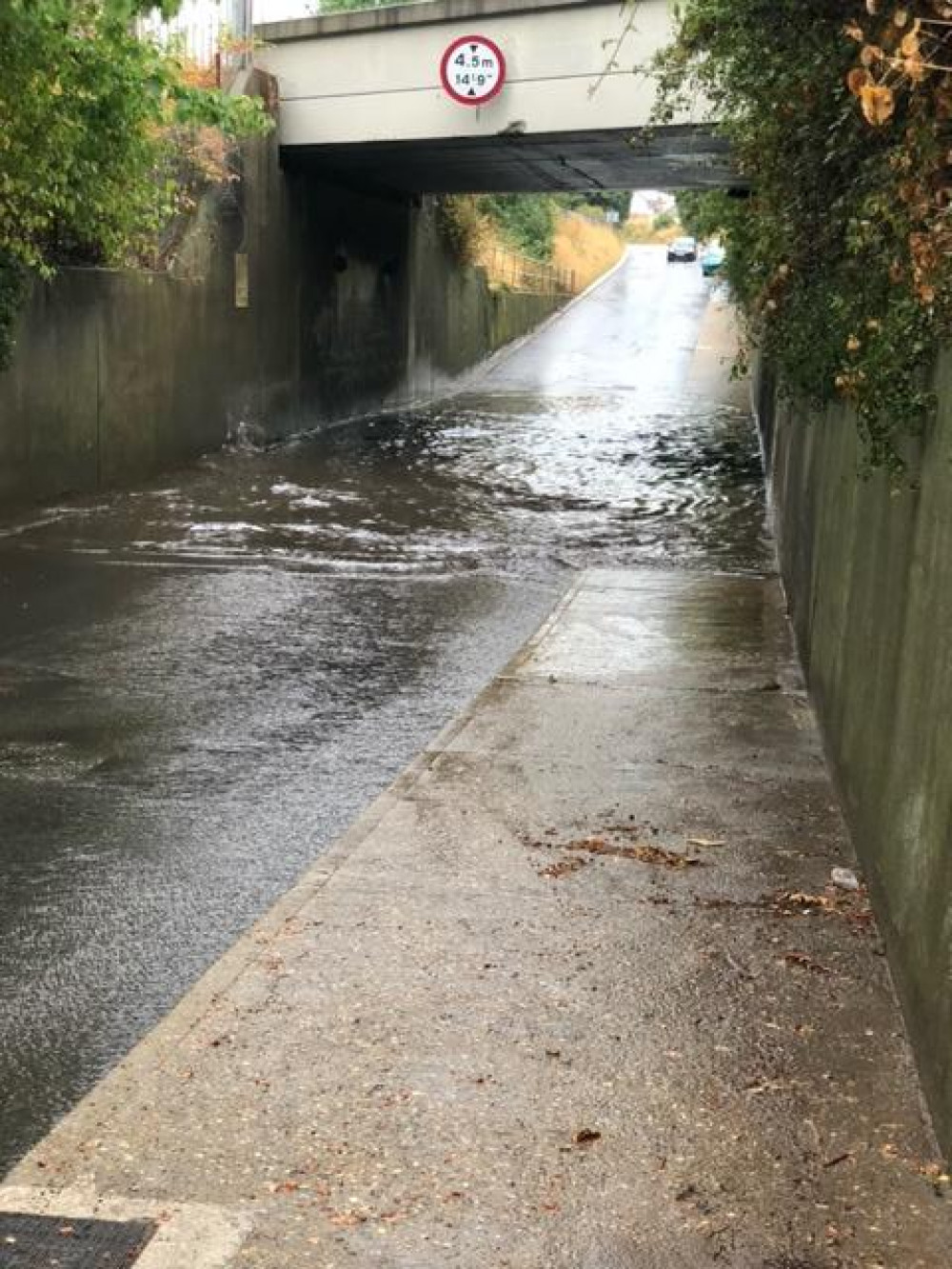 DESPITE a programme of work carried out last year which was meant to end the problem, heavy overnight rain last left a main link road in Stanford-le-Hope flooded again this morning.
The road under the rail bridge on the approach to the Stanhope Industrial estate in Stanford-le-Hope has been a problem for years, but last year Thurrock Council authroised work to solve the problem of Wharf Road.
It took place last year when the council announced it would create a remote pump house maintenance and operation and implement surface water drainage upgrades which will help capture high levels of surface water and put back into the environment.
Stanford West councillors Shane Hebb and Terry Piccolo said: "We have been raising the issue of the pump-house not coping during heavy rainfall for a number of years, after residents who live in The Warren, and businesses operating around the end of Wharf Road, get trapped behind high levels of water during heavy downpours on a number of occasions over the years.
"We understood that the engineering solution would not be easy to overcome. We are appreciative of officers in Highways at Thurrock Council, who have stuck with this issue, and have designed an upgrade to the pump-house and the drainage system which should help reduce the issues for residents and businesses; all who have had to put up with issues for a long time.
"We are pleased that a decades-old pump-house is being upgraded, new pumps are being fitted, and that remote diagnostics will be able to be completed when required. The drainage system should also capture high levels of water and reduce pressure on the highway.
"We thank the team at Thurrock Council, and Henderson and Taylors for the work being done. We know these works are going to cause some disruption to the local area over a few weekends and have worked with officers to try and reduce impacts as far as possible, with input from the local community being really valuable."
However, one night of heavy rain has seen the waters rise again!