Is it time for you to get on the grid?
---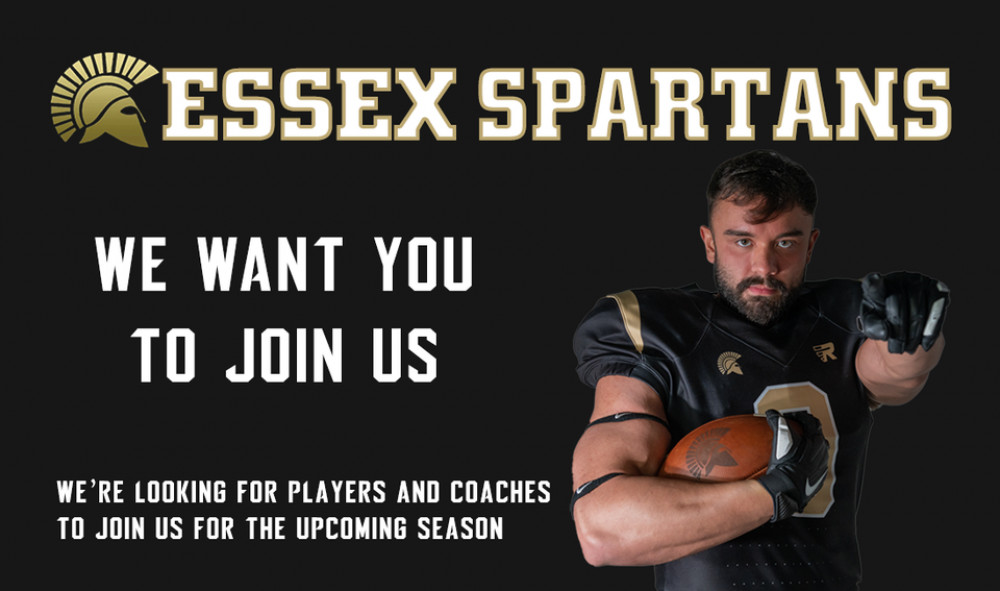 THERE will be a chance next month for local people to try their hand at American Football and see if they are up to playing it competitively.
Essex Spartans American football team, based in South Ockendon but now attracting countywide players, are hosting events across the region in October and one will take place at Blackshots Leisure Centre on Sunday, 9 October from 10am to 12.30pm.
The club says: "We're hosting free to attend come and try events all over Essex in October before we get the team together in November for our Football 101's where we teach fundamentals in full kit that we can loan out to new players.
"All you need for this session is water, workout gear and interest in the game.
"It doesn't matter if you have zero knowledge or experience we can teach you how to play what we can't teach is passion and size.
"We've got guys from 18-49 10 stone to 22 stone there's a position for everyone."
You can find out more about the Spartans via this link.