A point is reward for Rocks after hard-working effort when they twice led in Suffolk
---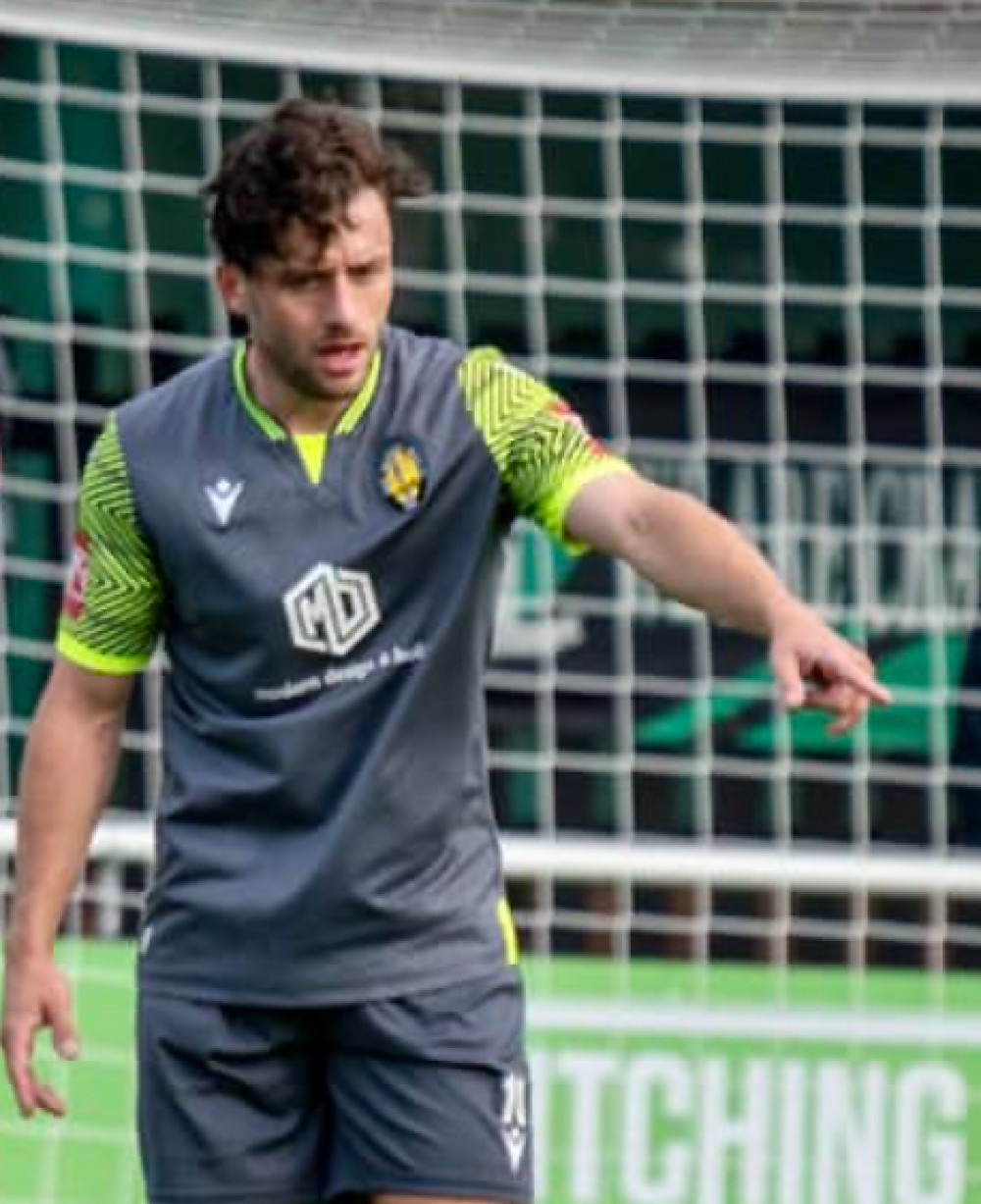 Another goal from Harry Hope. Picture by Joe Harrison.
Stowmarket Town 2, East Thurrock United 2
ROCKS were twice pegged back to be denied a second Isthmian North win at Stowmarket this evening (Tuesday, 27 September) but can take pride in another encouraging, hard-working performance as they seek to put their early season poor league form behind them on their first ever visit to Green Meadow.
Four players from Saturday's squad, Roman Michael-Percil, Darnell Kithambo, Daryl Bryan-Samuels and Amaree Robinson-Jones were ruled out, while key defenders Harry Critchley and Jack Hayes turned out despite not being 100 per cent fit.
Harry Hope, who is enjoying a good goalscoring run, put Rocks ahead on 13 minutes with a well struck drive into the far corner, giving keeper James Bradbrook no chance. But Bermuda international Reginald Thompson-Lambe put the Suffolk side on level terms going into the break with a 45th minute goal after combining well with Tevan Allen.
The home side created a couple of decent openings early in the second half, but Rocks were well in the game and regained their lead with just over 20 minutes left when hard-grafting skipper Oli Spooner won the ball just outside the box, and hit a great low strike which beat Bradbrook all ends up.
Stowmarket then brought on forward Dylan Logan, a weekend signing from Maldon & Tiptree, for the closing ten minutes or so, and he marked his first appearance for his new club by stabbing home a cross at the far post to equalise on 82 minutes. That's how it stayed and though the sides were level on goals and points, the same couldn't be said of the yellow card count, Rocks picked up four and the hosts none!
Making a return to Rocks colours and via a 76th minute substitution was Jordan Peart. He was one of previous manager Paul Martin's first Rocks signings back in July 2020.
In a season which was curtailed due to the covid situation, Peart featured in all 11 Rocks games but when football resumed in August 2021, he switched to Bowers & Pitsea for a handful of games before joining current Rocks bosses Marc Harrison and Liam Wallace at Tilbury. Earlier in his career he featured for Barking and Aveley.