40 years of success is marked by tree-planting project at Orsett's South Essex Wildlife Hospital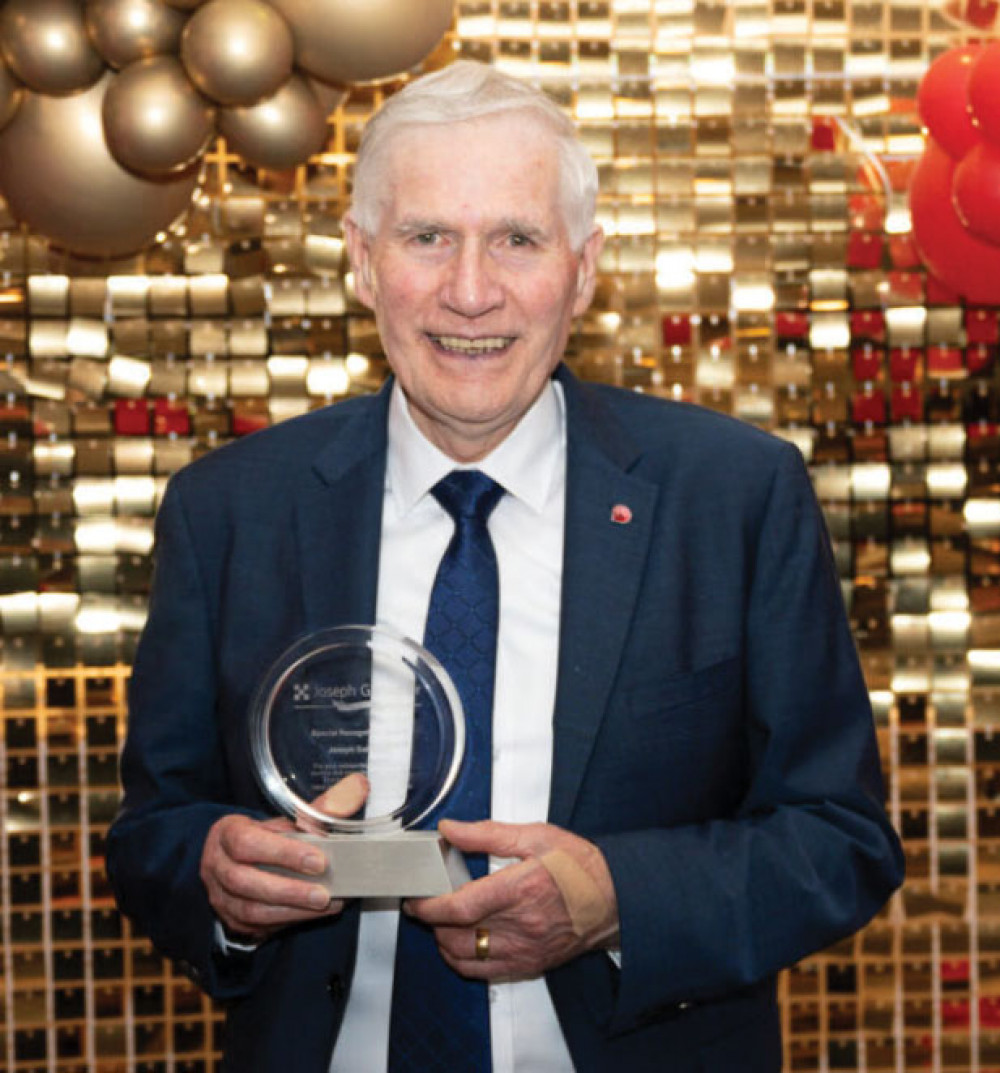 AN Orsett-based company with a world-wide reputation in its field is bringing a celebration of 40 years in industry to a close with an event close to home.
Joseph Gallagher Limited, which is based at Neagron House on Stanford Road, was founded in 1982 by Irishman Josie Gallagher with an inital £5 bak stake and he has gone on to become one of the most respected businessmen in the tunnelling industry.
Mr Gallagher, known as Josie, still sits as chairman and is still very much at the helm of both strategic and operational decisions.
His passion for tunnelling has cascaded down to the family with some of his children now members of the Strategic Board and appointed into integral roles to ensure the legacy continues.
The Group is currently going through a succession process with the Gallagher family to ensure its future security as the second generation take the reins in the coming years.
CEO Steve Harvey who has been with the business for the last 12 years said "It is fantastic to be celebrating 40 years since the inception of Joseph Gallagher Ltd and to now have a Group with a turnover of more than £100 million with the same ethos that Josie set out with all those years ago.
"The business is run following Josie's values for hard work and honesty and if it wasn't I wouldn't be here. The 40-year celebration coincides with the culmination of a succession process commenced 2 years ago which will see Josie's legacy safeguarded and the next generation take the business forwards in the years to come."
Mr Gallagher added: "When I formed the company - Joseph Gallagher London Ltd (as it was known then) – back in 1982, I think I can be honest in saying that I didn't envision is still being in business some 4- years later.
"I'm very proud and humbled by the success and longevity the company has enjoyed over the last few decades, and in all honesty, it is a testament to the hard work, skill, and expertise of all the men and women the business has employed over the last 40 years. It always has been - and always will be – the workforce that makes the company what it is."
To mark the end to of the 40 year celebrations Gallagher has teamed up with Ground Control and Thurrock Adult Community College to plant 40 trees back into the community.
Next week, on Wednesday 30 November, at 11am they will be planting the 40 trees at South Essex Wildlife Hospital in Orsett, who are desperately in need of the trees to better the habitats of their rescued animals.
Students with additional needs will be lending a hand along with JGL staff and Mr Gallagher himself.