Bins row runs and runs...council refuses emergency debate
By Christine Sexton - Local Democracy Reporter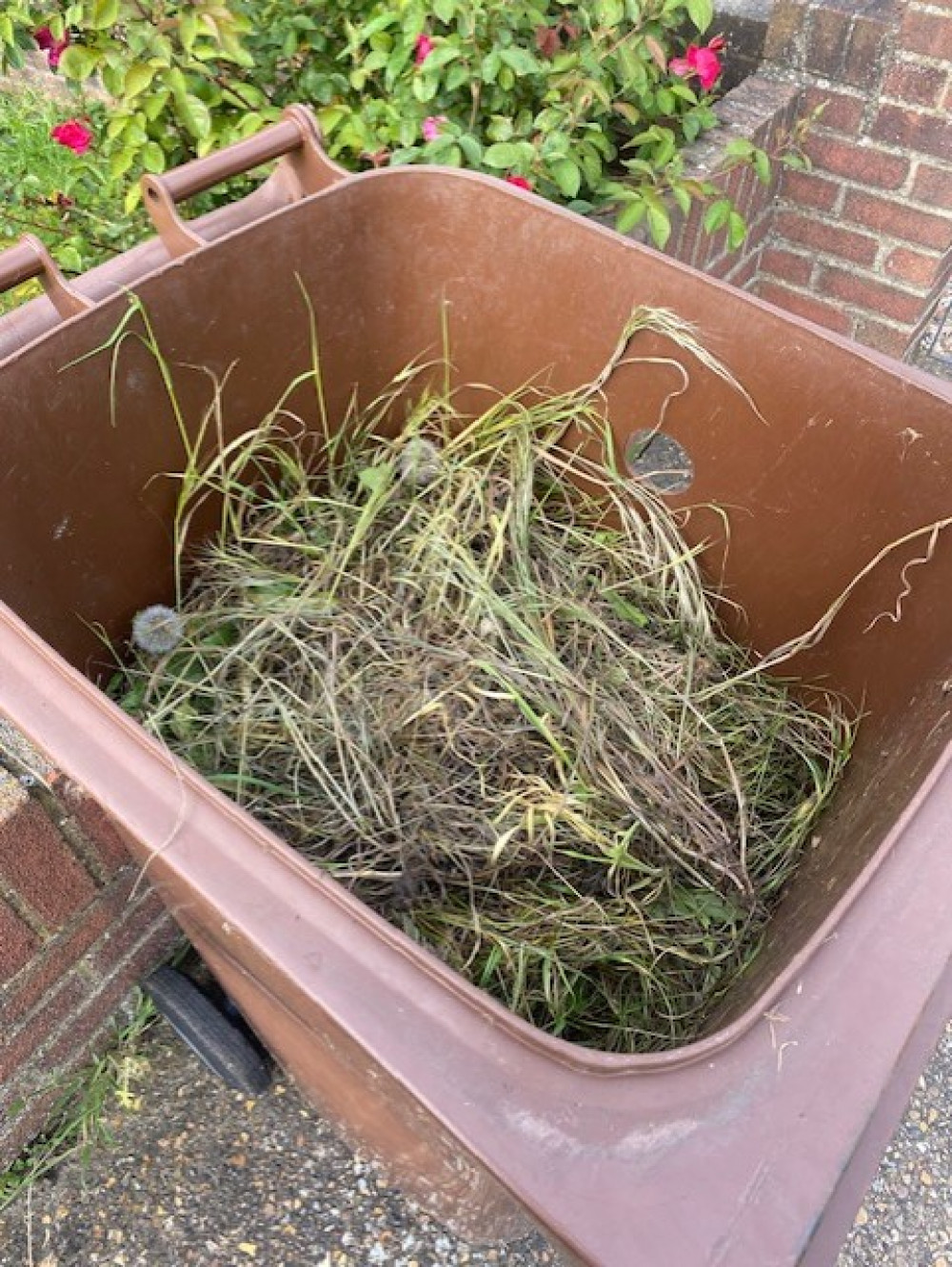 Thurrock's brown bin strategy is in a mess
THE future of brown bin and other waste collection in Thurrock remains in a state of limbo.
At this evening's meeting of the Conservative-run full council, when environment portfolio holder Cllr Andrew Jefferies was elected the new leader, a request by his opposite number, Labour Cllr John Kent, for an emergency debate on waste collection was rejected.
Cllr Kent's request came in the wake of a U-turn from the council in the wake of pressure from Labour and independent councillors. The council has agreed there will be a 'last' brown bin collection next month!
Residents were left with full garden waste bins after the council announced it was stopping the service for the foreseeable future.
Angry residents say they received no warning and had been left with no way to empty full bins just at the start of the summer growing season.
A petition started by Cllr Gary Byrne, independent councillor for The Homesteads, attracted more than 1,800 signatures.
The petition demands an investigation into "why a highly-paid management team do not have the project management skills to deliver an effective refuse collection service."#
And states that the decision means residents are paying more for "cuts in the basic needs of the community."
View it via this link.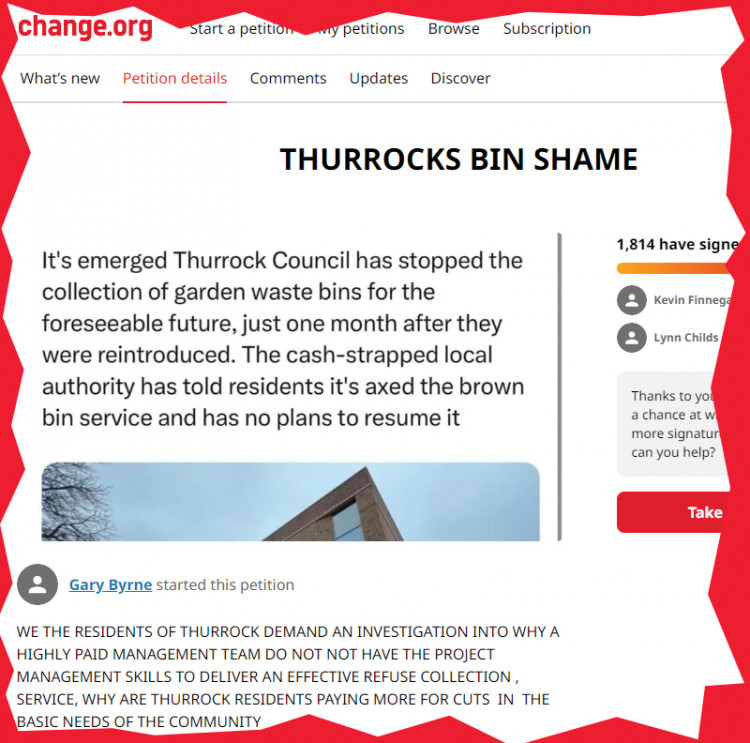 Shadow portfolio holder for the Public Realm, Labour Cllr Sara Muldowney, also wrote to the Thurrock Council's new managing director commissioner Dr Dave Smith to make an appeal on residents' behalf.
She said: "Residents were not informed about the suspension of this service, despite government advice clearly stating that they should be."
"Many residents now have full bins which are rotting on their driveways and pavements.
"The government advises that there is a bio-aerosol health risk from garden waste left for more than two weeks.
"Therefore, I wrote to Dr Smith to urge him to clear the current waste, and to communicate the recent changes to all residents, not just those on social media."
In response, Dr Smith said: "I think we all share the goal to provide the best waste service we can to support all our residents. We are falling far short of that aspiration currently. The collection of brown bin waste has been erratic and when it has been collected has had an adverse effect on the collection of general waste and food waste.
"In addition to this there is a significant amount of confusion on what should and shouldn't be put in brown bins . The brown bin garden waste service is being suspended in the interim to ensure we can consistently and reliably collect general waste and food waste whilst options for the future of garden waste and ultimately all waste are evaluated.
Dr Smith added: "I can confirm that we are undertaking a one off brown bin collection whilst at the same time issuing leaflets advising residents of the suspension of the service pending further evaluation."