Corringham Library will host Barclays cashless banking services two days a week as local branch closes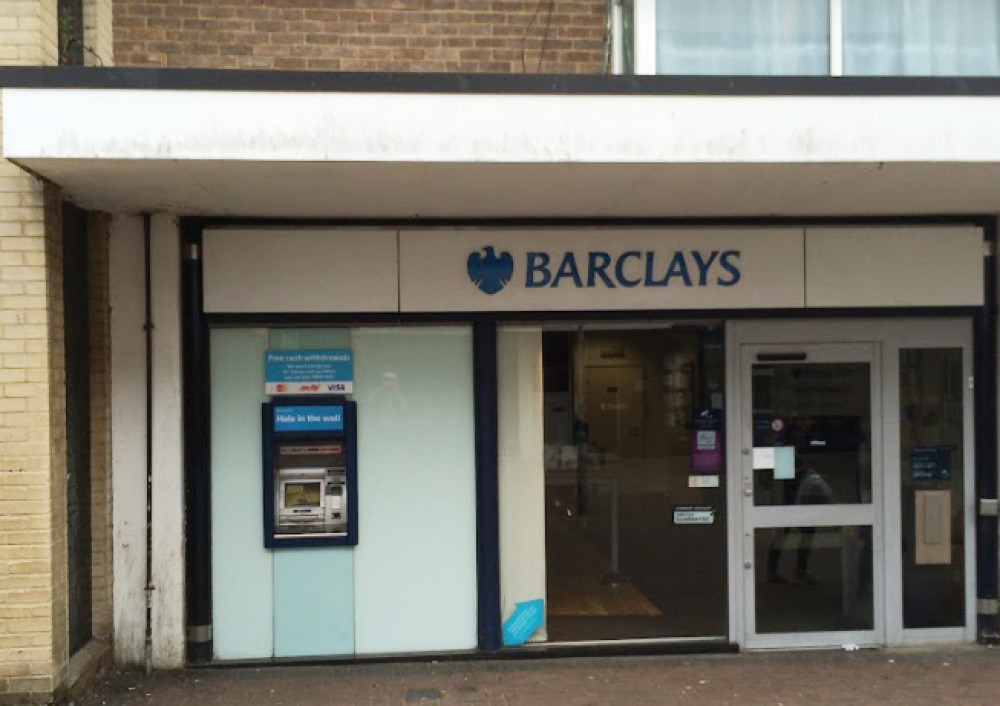 Barclays' Corringham bank, which is to close.
CORRINGHAM Library is to host a banking service in the wake of the pending closure of Barclays Bank on Grover Walk at the end of this month.
Thurrock Nub News reported the bank's demise in June and the local disappointment that it caused. In the wake of that, Thurrock Council has just announced it has been negotiating with Barclays who now say they will relocate a banking service to the library, which is nearby on St John's Way
Barclays will offer a cashless service from Corringham library on Mondays and Tuesdays from 10am to 4.30pm, beginning on Monday, 26 September. Cash and cheque transactions and cash withdrawals can be completed at the nearby Post Office, also on St John's Way.
Cllr Qaisar Abbas, Cabinet Member for Communities and Equalities, said "This is a fantastic example of listening to feedback from local people and working closely with businesses, to see how we can best meet the needs of our residents whilst generating income.
"The feedback, which was shared with Local Area Coordinators and Community Builders, made it clear that people in the area still wish to use these services. Our teams got to work seeing where and how, in collaboration with Barclays, we could offer a level of service for people in the local area, resulting in the bank now operating from our cherished library two days a week.
"This means our residents can continue to access face to face support for their banking needs, such as paying bills electronically and transferring payments, with an opportunity to explore the wide range of books and activities in our library."