Residents' anger and disappointment as Barclays shuts another branch - Corringham closure means just one branch remains in borough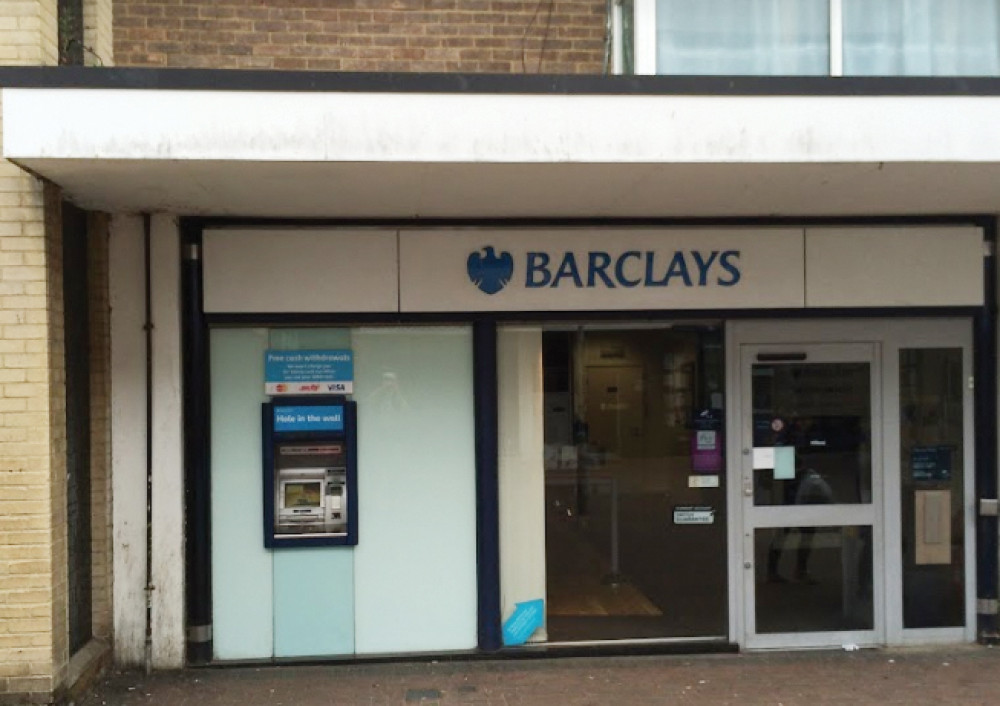 Barclay's branch in Corringham.
RESIDENTS in Corringham and wider East Thurrock have reacted with disappointment after Barclays announced that it plans to shut its branch in the town later this year – the latest in a series of closures that has included closure of its Lakeside and Sockets Heath branches recently.
The pending closure of the Grover walk branch, due to happen in September, will mean Barclays has just one branch in the whole of Thurrock. And that branch, on Grays High Street already offers a much reduced service to customers, with counter service only available between 10am and 2pm daily.
A Barclays spokesperson told Thurrock Nub News today (Friday, 17 June): "The decision to close a branch is never an easy one. However, customers are increasingly using alternatives to branches to do their banking and, as a result, we are seeing a sustained fall in branch visits across the UK.
"This is reflected at our Corringham branch, where we've seen a 63 per cent reduction in counter transactions in the last 12 months, when compared to March 2020. 87 per cent of customers who visit the branch are also using different ways to bank and only 12 use the branch exclusively for their banking.
"We will work with our customers and provide alternative options to ensure they can continue to manage their money and receive financial expertise when required. This includes working with the local community to find different, more flexible ways for our colleagues to continue to provide local banking support, such as through pop-up presences."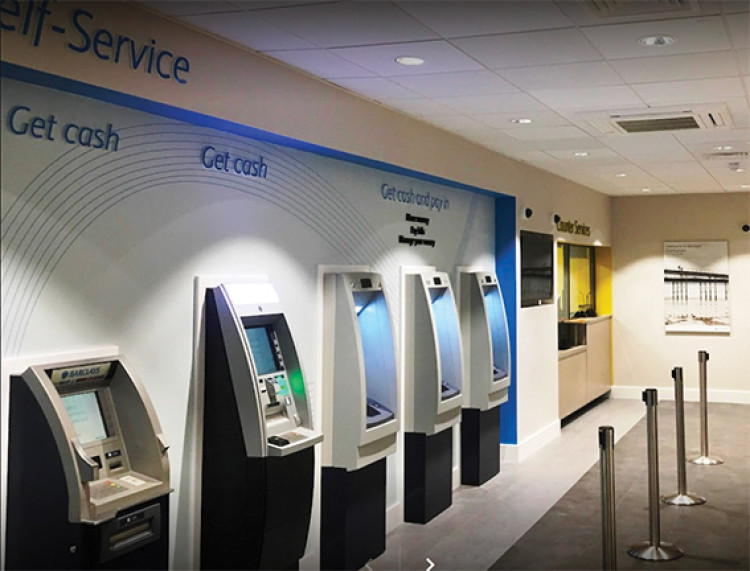 The small counter service area in Barclays' Corringham branch closed several weeks ago. Now the whole branch is to go.
Residents have expressed their disappointment on social media and in person. One, Mr Peter O'Rourke, contacted Nub News to say as a longstanding Barclays user he was disgusted with the bank's approach to its customers.
He said: "Like many people I am of an age where I am not that computer literate, I need help with my banking and I like to do things in person.
"Barclays says we can use the Post Office – how long are the queues in there in Corringham already and now this closure is going to add to it?
"What's wrong with customer service? How much money do these banks need to make as profit – putting that before service. It's disgraceful."
When told that Barclays are saying that just 12 local people use the bank in Corringham regularly, Mr O'Rourke dismissed that claim, saying: "I go in two or three times a week and I see lots of people using it. It's just money-saving.
"It's not long since the government bailed out the banks because they messed up. How do the banks repay that use of public money? By closing branches and insulting the very people whose money kept them in business."
· Corringham branch will close on Friday, 23 September
· Customers have a wide range of options to complete their banking including the Barclays app, Telephone Banking, Online Banking and Video Banking
· Everyday transactions can be completed at any Post Office with the closest located at St John's Way, Corringham
· The nearest free-to-use ATM is at Lloyds, 22, Grover Walk, Corringham
· The closest Barclays branches are Basildon and Grays
· In total 12 regular customers use this branch exclusively for their banking and do not interact with us in other ways
· The role of the physical branch is evolving, with fewer than 10% of transactions now taking place inside a branch
· We are committed to adhering to the UK Access to Banking Standard. All of our customers will receive a letter, our decision to close document and posters will be displayed in branch, and colleagues will be on hand to assist customers with any concerns they may have
· We will be proactively engaging with local businesses and the wider community to discuss the alternative ways customers will be able to undertake their banking locally
· We will be offering virtual 'tea and teach' sessions for customers wishing to explore digital banking and other alternatives to branch based banking.
· We will still have an active presence in the community via new and alternative touch points including the Barclays Van
· Through the Van, Barclays colleagues will be available to offer general advice and help for customers with basic banking, such as transfers between accounts, change of address, opening of savings and ISA accounts, setting up mobile banking and amending direct debits and standing orders.