Council report details plans to spend £3 million on flood prevent and improve communication when crisis happens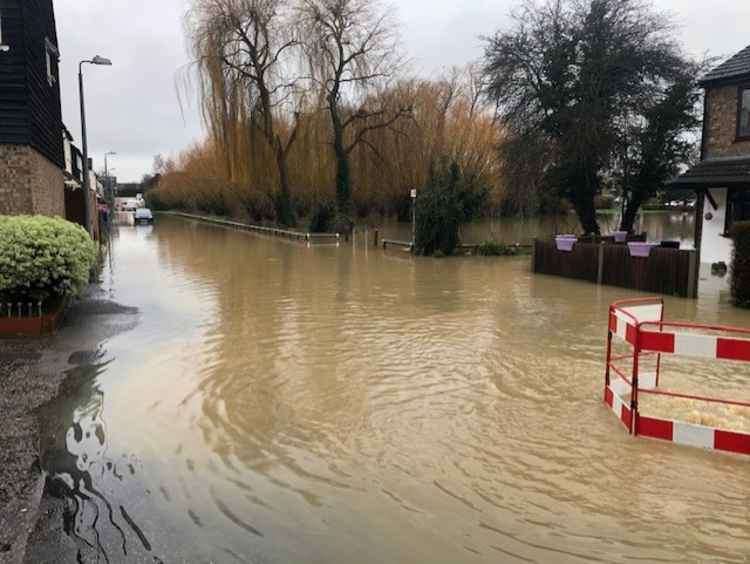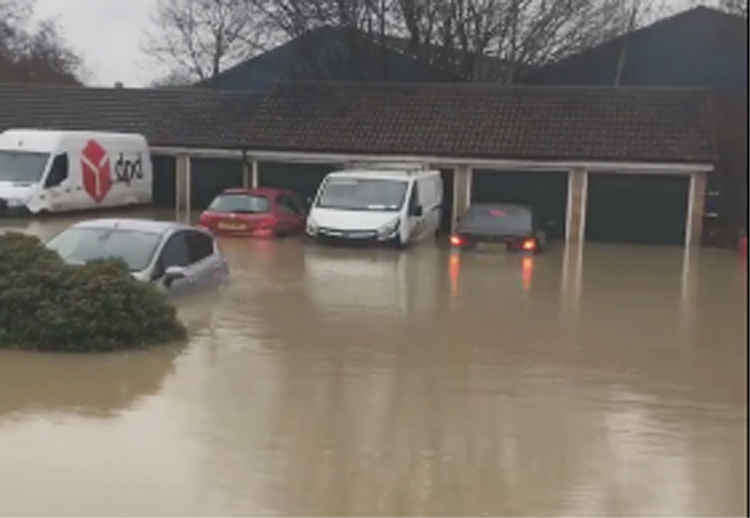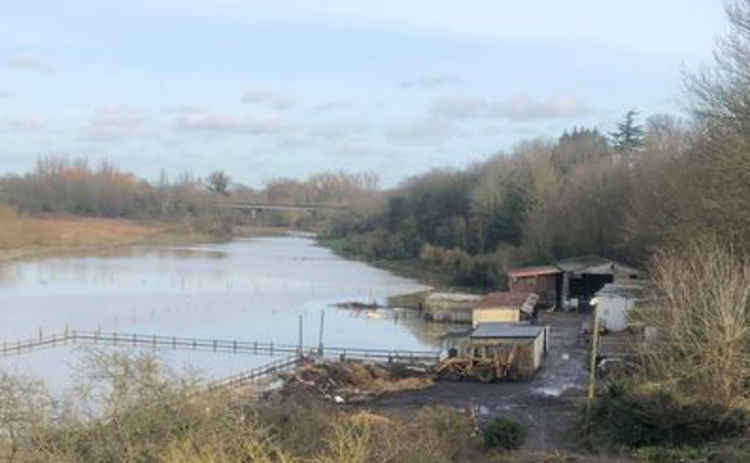 MEMBERS of Thurrock Council's planning, transportation and regeneration overview and scrutiny committee will be told tomorrow what the authority plans to do to mediate further flooding in Thurrock following dramatic scenes earlier this year in the east, west and rural centre of the borough.
The authority's strategic transport manager, Navtej Tung, will deliver a report on January's flooding in the borough and outline how around £3 million won in grants from Environment Agency and DEFRA will be spent.
In the main the money will go on three projects.
The upper catchments of both the Mardyke, and watercourse systems in Stanford-le-Hope which feed into Mucking Creek – using "Natural Flood Management" techniques to hold water flows upstream so that capacity further downstream is extended.
Within the mid-catchment – the council will be working with the community to store rainwater for communal uses or delay its flow through the surface water system by exploring concepts such as rainwater harvesting for use in toilets.
Within the lower catchment towards the River Thames, working with historic landfill sites to protect them from coastal erosion through a range of techniques to reduce water speeds and wave action. The project will also look to explore providing a visual warning system within communities to warn of flood risk and provide residents with an opportunity to prepare.
Mr Tung details where the flooding took place in January and says it was a consequence of prolonged rainfall in the region in the preceding months and weeks.
The report downplays reports – despite video and photographic evidence produced by the media, including exclusive Nub News footage – that mechanical failures at sluicegates played a significant part in the flooding.
It does concede that there were some mistakes by the council as it began to deal with the rising waters and an action plan has been put in place to remedy that.
It says: "It is recognised that over the course of the day, while officers and teams within the council were able to react and support communities as events were called in, there was a sporadic distribution of information being reported to the council, spread across different teams and departments.
"Whilst individual teams were able to deal with the issues swiftly and appropriately, it was recognised that some processes could be enhanced to improve the receipt of information and link the various activities across the organisation."
The action plan is:
To enhance the Council's webpage to provide clear information on flooding, including responsibilities for services and organisations and information of use to residents and the community;
To identify a unified mechanism for flooding reports to be submitted, captured, and reviewed within the Council;
To determine responsibilities of the Council in relation to flood risk and promote these;
Identify a mechanism so that those affected by flooding are captured and recorded for records and evidence purposes – people are flooded and this may not be reported;
To build upon existing internal protocols to develop an appropriate mechanism for the contact centre to record and process reports of flooding;
To build upon existing internal protocols and processes within the Emergency Planning Team to manage flood incidents, and to enable incidents to be escalated within the Council – e.g. flow chart and officer distribution list;
Where appropriate, engage with communities to develop community flood plans – e.g. Bulphan;
Ensure greater integration of flood risk matters into the Local Plan and future development;
Investigate and undertake enforcement action to prevent future flood risk.
The full report which contains significant detail about the flooding and the action planned, can be read via this link.
Much of what will be dealt with at tonight's meeting was covered in this report by Thurrock Nub News in July, where there are links to the many reports and live videos broadcast during the flooding.