Council tells elderly residents they will have to fund £19,000 for gates required if they want to keep their security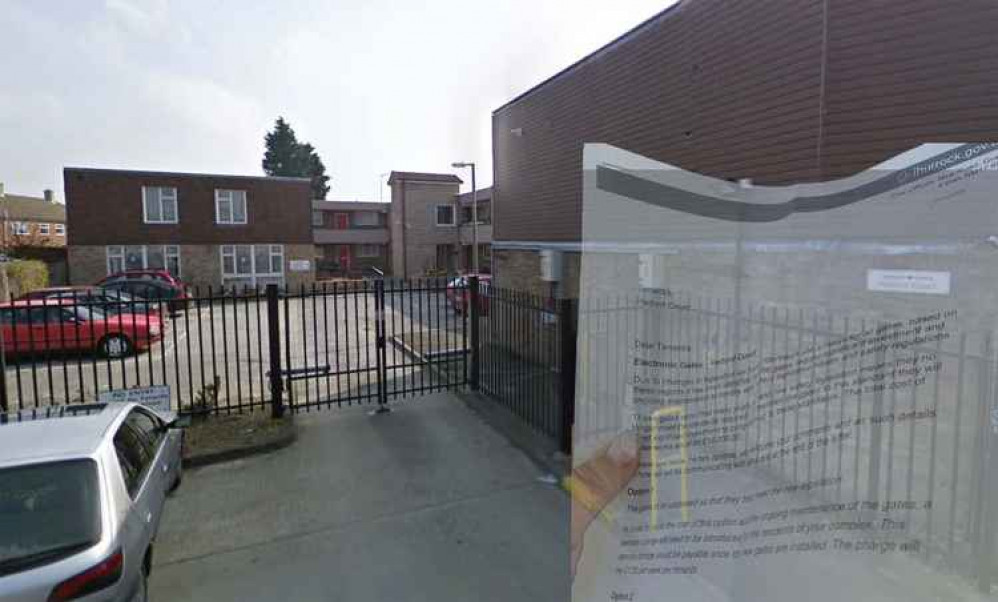 RESIDENTS who would like to keep electronic security gates at a sheltered residential complex have been told they will have to pay an additional cost of £1.55 a week to keep them.
As reported previously on Thurrock Nub News, a plan to charge residents for keeping the security gates in place is to be discussed at a meeting tomorrow of Thurrock Council's Housing Overview and Scrutiny Committee.
Residents have now told Nub News of the cost they will face if the gates, which the council says are too expensive to maintain, are to be retained at homes in South Ockendon, Tilbury, West Thurrock and Aveley.
Residents at Helford Court on Cample Lane, South Ockendon, for example have been told that the cost of putting in new gates that meet current safety requirements would be £19,000 and the costs will be passed on to residents at a cost of £1.55 a week.
Tomorrow's meeting will be told that 14 residents at Helford Court voted in favour of the gates remaining in situ and they will pay the service charge. Eight residents voted for the gates to be removed. It is not know if those who voted for the gates to go, will be charged if they stay!
At other sites where consultation has already taken place, a majority of residents have voted to keep the gates.
A final decision will be made by the council's cabinet on the sheltered complexes, including Helford Court, and on gates at four of the borough's high rise flats, following debate at tomorrow's meeting.