Councillors call for probe into cause of Stanford-le-Hope floods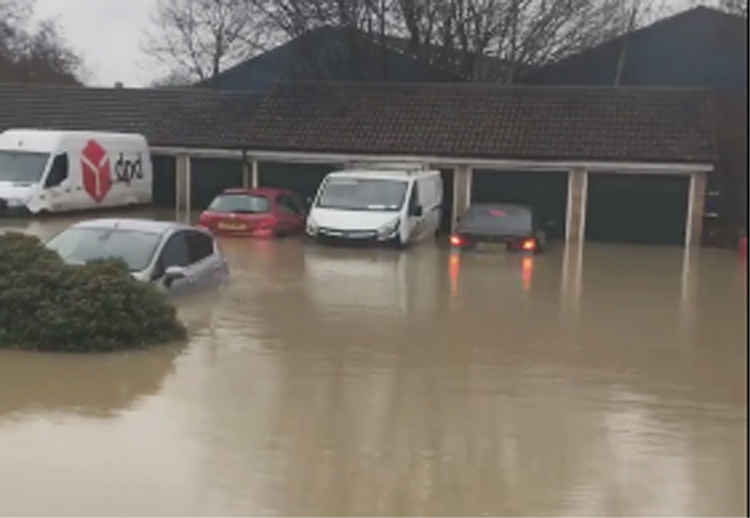 Flooding in Stanford-le-Hope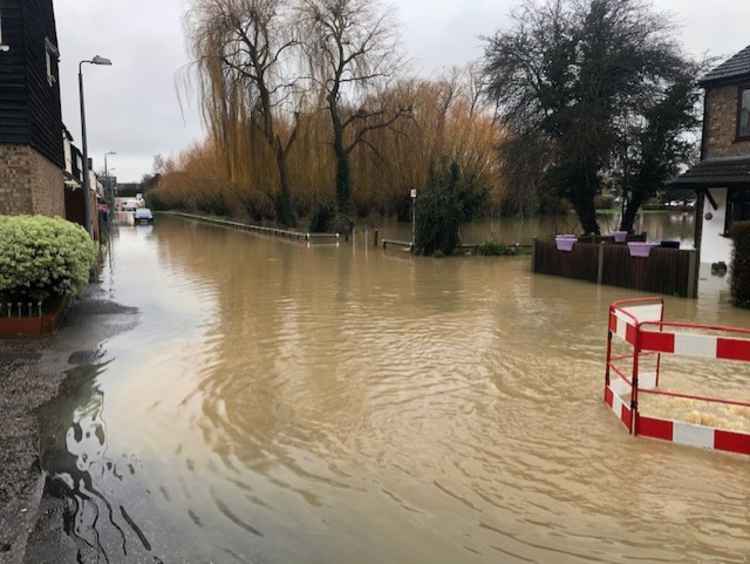 Waters threatened homes on Runnymede Road.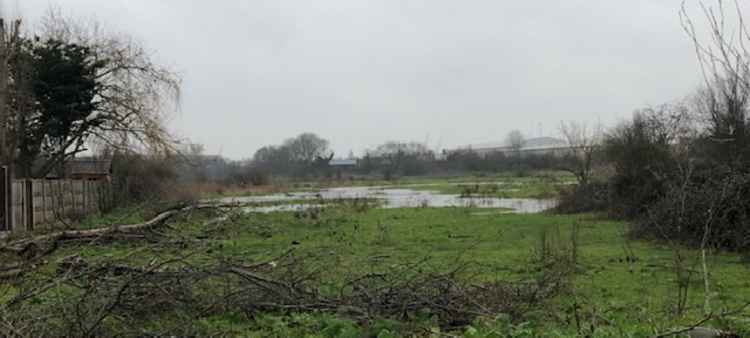 Little Thurrock Marshes, where new homes are planned on the flood plain, was under water this morning
STANFORD-le-Hope ward councillors Terry Piccolo and Shane Hebb have called for a full investigation into why the town was hit by flooding on Thursday.
The two councillors say that the events on Thursday were unprecedented and it is important that the causes of it are found.
A statement released by Cllr Piccolo on behalf of himself and his Stanford West Ward colleague says: "We are writing today, following the events in Stanford West on Thursday – a day which has seen family homes and businesses not only disrupted, but their property damaged. The River Hope went up to heights not known to anyone with recall of 40 plus years of living in Stanford-le-Hope.
"Cllr Hebb and I performed a whole ward walk, and met and discussed the issues with residents across the town. Some of the scenes are horrible – garages, cars, homes, will have suffered significant damage. Damages to homes often lead to losses of personal treasures and possessions, which can never be recovered.
"We are grateful that there have been no injuries, as can happen elsewhere across the UK when it significantly floods, and are both appreciative to the responsiveness of Thurrock, ECFRS, Anglian Water and all other agencies to support SS17 residents find some stability on an otherwise bad day for our town.
"As ward councillors, as we feel all agencies have a duty to fully understand the direct causation of today's events, along with any contributing factors. The reality is that people's lives have been disrupted across a whole town, in a way that hasn't happened in decades.
"All agencies and organisations with responsibilities in the area must investigate and understand root causes. We have to strive in the hardest sense to ensure that a combination of high tides and rainfall, doesn't lead to this again."
Other councillors across the region have raised concerns about the impact of flooding and have focused attention on a number of sites where houses are planned to be built on floodplain.
Thurrock Council has been asked by Thurrock Nub News is there is any likelihood of a change in policy and if the veracity of flood plain reports has been revisited in the light of last week's events. We will report if we get any response.