Finger of blame pointed at faulty sluice as scouts' building is flooded and waters back up to Bulphan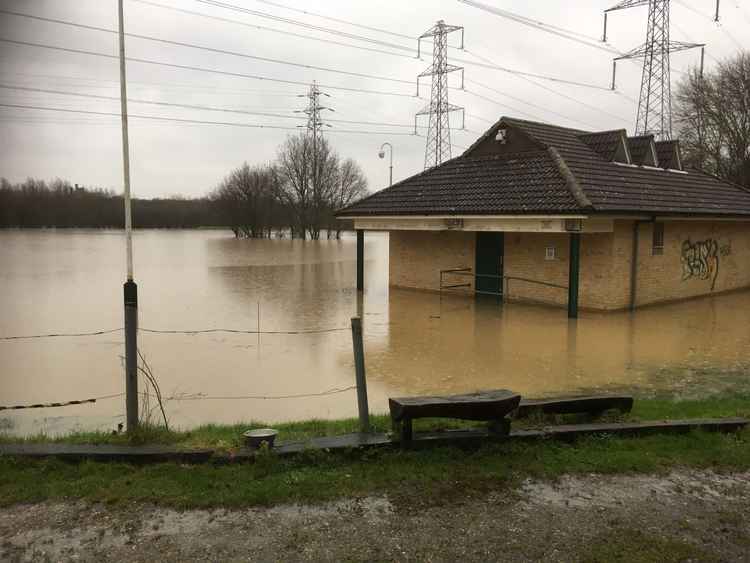 The flooded scout building at Cherrywood.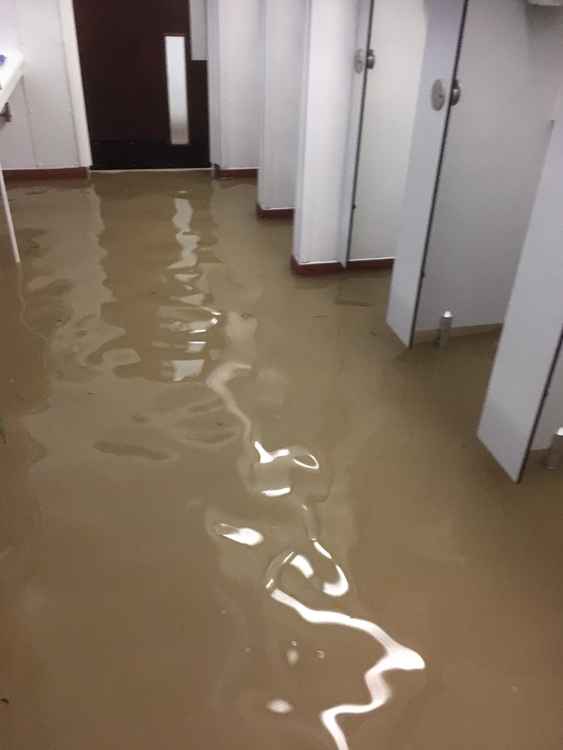 Water has seeped inside the scout building.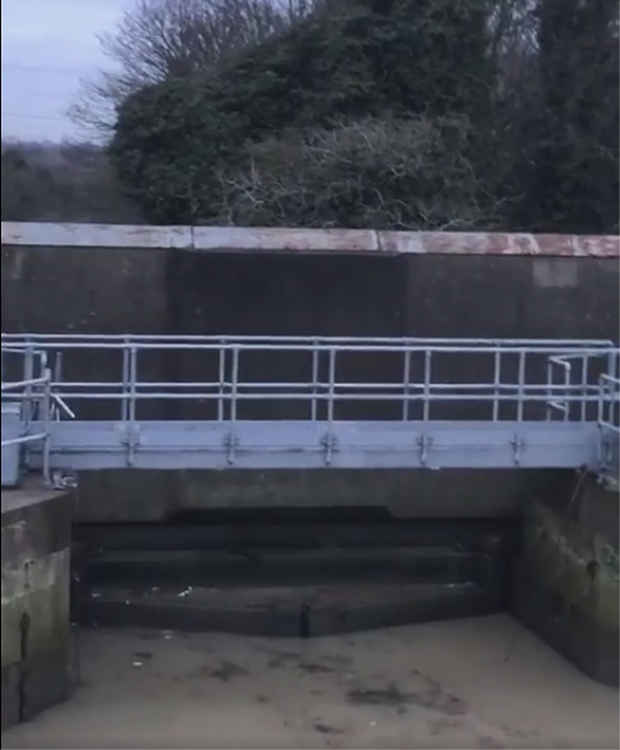 The Purfleet sluice gate from the Thames side.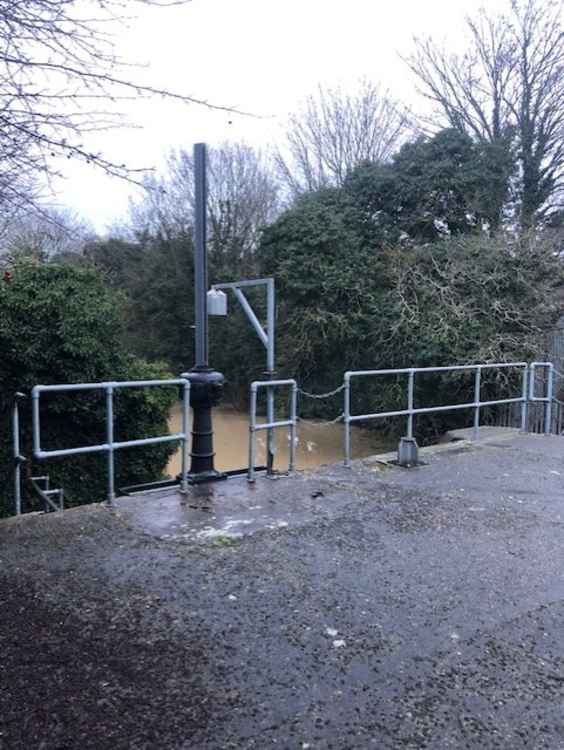 Water backs up behind the sluice.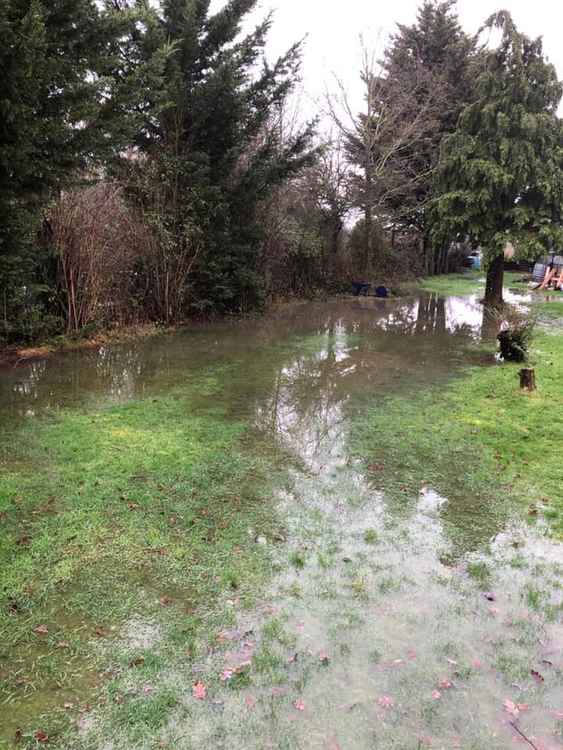 Flooding into Bulphan gardens.
THE finger of blame has been pointed at a faulty sluice gate after a borough river flooded once again and swamped a local scouts' campsite, causing extensive damage.
Water along the Mardyke Valley has flooded land all the way back to Bulphan as the river burst its banks following the past week's rain – which came of top of a long and damp December and early January.
Yesterday (Friday, 15 January) the waters rose again and flooded into the building used by Thurrock District Scouts at their Cherrywood camp site – a popular venue for hundreds of borough youngsters who are members of local scout groups.
District Commissioner Graham Monk says it has been heart-breaking to see the damage in the building – and even more frustrating as it might have been prevented.
He says: "The water came up yesterday evening to door level with the toilets and went inside, around 11pm the water last night had receded back to below the concrete apron around the toilet block. At 7.30 this morning the water was back up and in the toilets.
"The problem seems to be at the sluice at Purfleet. The environment agency have been there today, the main sluice gate was and still is stuck shut. The two guys on site were trying to manually open the gate with a hand wheel. It took the two guys two hours of winding gate to get the gate open 1 per cent.
"It appears the gear mechanism has failed and they are not sure what they are going to do. There is talk of bringing in pumps to pump from the Mardyke side of the sluice over the sea wall into the Thames.
"Low tide tomorrow is 10.09am so hopefully they will be able to get some of the backed up water away."
The Mardyke flows roughly 11 miles from its source near Great Warley to the tideway of the Thames at Purfleet. It has a number of small tributary streams throughout Thurrock. It flows close to Bulphan were there was a considerable amount of flooding on Thursday, with some houses near Peartree Lane threatened by the waters.
Fen Lane close to the village was under water for a considerable length.