Labour leader speaks out and calls for resignation of top Tories damned for allowing Thurrock Council's collapse to go unchecked and for hiding the truth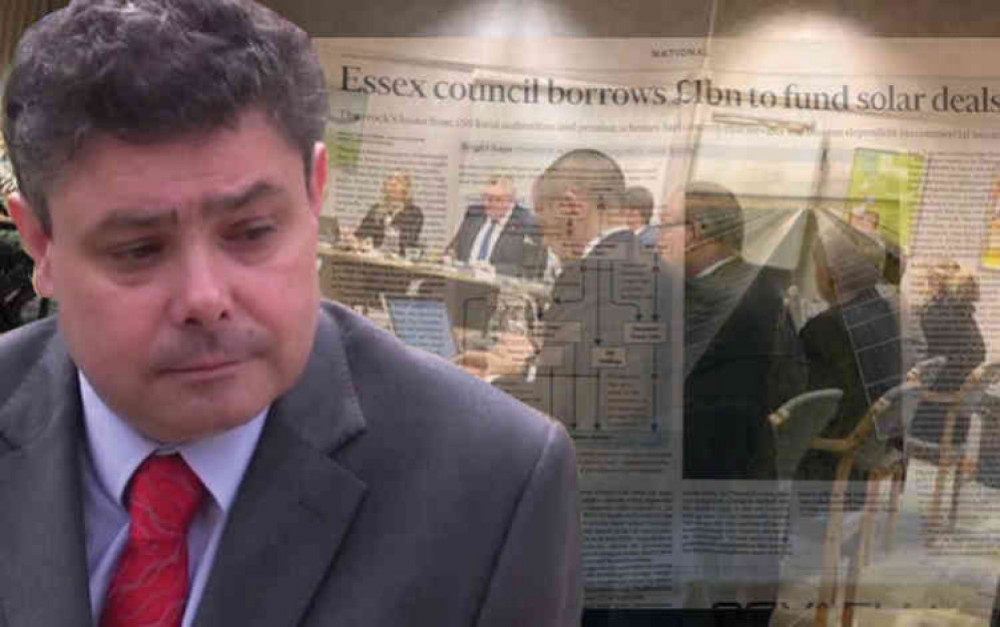 THE leader of Thurrock Council's Labour opposition has repeated his call for the senior leadership of the ruling Conservative group who are intrinsically linked with the financial demise of the authority should resign.
a damning report today, reported in detail on Nub News, outlines systematic wrong-doing within the council over a number of years and leaves it absolutely clear that the political leadership of the council was at significant fault.
A government minister and commissioners brought in to investigate the collapse of the council are unequivocal that the ruling Conservative group played a major role in allowing matters to go unchecked and in managing the council's affairs very badly.
In some instances the council's constitution was manipulated, unlawfully, to mask the truth.
That, says Cllr John Kent, is unforgiveable.
The Labour leader says: "Today's announcement of wider government intervention in Thurrock is a, further, damning indictment of the Conservative record of running Thurrock.
"The the interim Best Value Inspection letter highlights failures well beyond the Tory financial catastrophe.
"For instance, it criticises the Tories record of delivering big projects - such as the development of the New Town Hall, the delivery of the A13 widening scheme, the regeneration of Purfleet and the redevelopment of Stanford-Le-Hope station. All of which have been overseen by the current leader of the council.
"It has found significant weaknesses in the Council's scrutiny function, a culture within the council that has bred a lack of transparency with members and finds that the council was wrong to deny members the right to ask questions on the financial catastrophe at council meetings.
"It goes on to say the "effective running of the Council and its ability to deliver on its ambitions have been undermined by failures in political and managerial leadership."
"There is real doubt as to whether Thurrock Council, as we know it now, can survive. What isn't in doubt is that the council needs strong and competent leadership, and those that have sat in cabinet for the last six and a half years, as this disaster has unfolded, should have no significant role in the future."