Minister backs controversial plan to build on green site in Grays and 75 new homes could soon be built
By Christine Sexton - Local Democracy Reporter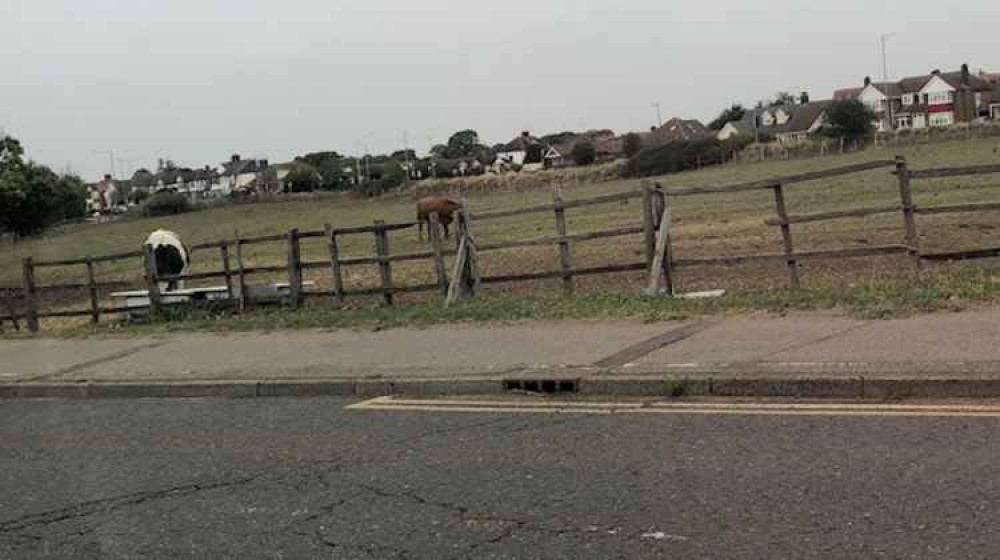 THE government has backed a controversial planning decision in Thurrock and developers have moved a huge step closer to being able to build on a patch of open space in Grays.
After a long drawn out process which saw councillors and officers clash over plans for 57 houses and 18 flats on land adjacent to Wood View and Chadwell Road, Grays, the secretary of state for planning has now rubber-stamped outline planning permission for the development by TSA SX Ltd.
Thurrock Council's planning committee approved the scheme in June 2020, against officers' advice to refuse it because it is in the green Belt and would create "detrimental visual impact because of acoustic fencing needed to prevent traffic noise".
Councillors cited employment during construction, housing supply and an effective use of land as reasons for supporting the scheme.
Officers warned these did not meet policies regarding building on green belt and if a complaint were to be made, a legal challenge could be brought against the council.
Because the development was contrary to an officer recommendation and the council's planning team felt the scheme was so inappropriate they could not support it desp[ite councillors' wishers, under council rules it was brought back for a second debate in November 2020. But it once again councillors stood their ground and after a fractious meeting, granted permission for the scheme. It was a decision that committee chair Cllr Tom Kelly, who supported officers, declared as 'borderline madness' but he could not sway the four councillors who backed the plan.
At the original meeting in June officers, committee chair Cllr Kelly and Cllrs Michael Fletcher and Gary Byrne – together with non-voting member Steve Taylor - were adamant the proposal should be vetoed as there were not sufficient special circumstances to support the plan.
Cllr David Potter, who had indicated he was against the plan, became a significant player in the drama when he quit the meeting midway through because of the poor quality of the council's virtual meeting system. Had he cast his lot and backed officers, then the scheme would have been rejected.
However, in his absence the cross party alliance of Cllrs Gerard Rice, Angela Lawrence, Sue Shinnick and Sue Sammons supported each other in driving the plans through. And they did the same at the second meeting when Cllr Potter was not able to vote.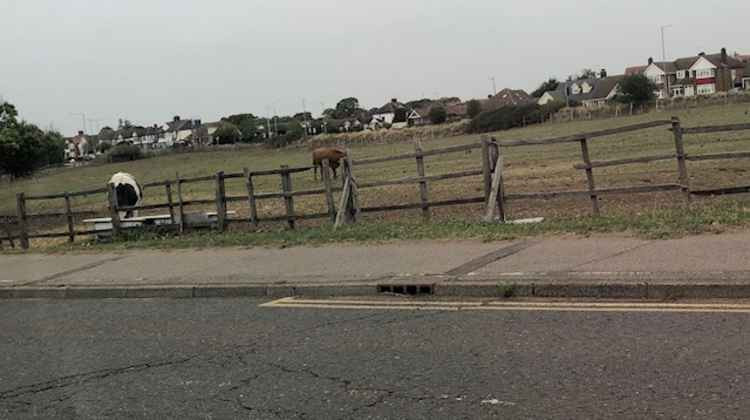 That prompted officers to refer the decision to the Secretary of State for approval, but that too has ended in disappointment for them. After a lengthy consideration the minister has supported the granting of outline planning permission.
The developers will now have to submit detailed plans to the council for full approval and are likely to face continued opposition from residents, but now the principle of development has been granted at the highest level it is unlikely the scheme can be stopped, even though some details may get tinkered with. Just Cllr Kelly and Cllr Shinnick remain on the planning committee from those original meetings.
A previous consultation on the application drew a string of complaints.
Responding to the consultation, Wood View resident, Mariam Nalakhi, said: "We strongly object to the proposal as Wood View road is always extremely busy already. Pollution and traffic and noise will make it worse than it already is.
"The area is a beautiful green area with cows grazing and very serene and will be turned into a concrete housing development. What a shame."
Michelle Buttigieg, also of Woodview, added: "Having already lost the green belt land behind us which is now a full housing estate, I am opposed to the loss of the last green field within the Wood View estate. If this is allowed it should be changed to "No View".
"This land has always been used for livestock also the wildlife animals would be effected. There is also Oak trees there which are well established and which are environment needs. Please do not allow another estate as we have already been encroached with more houses within 2ft of our perimeter."