More work is scheduled at danger junction but council plays down risk as it waits for funding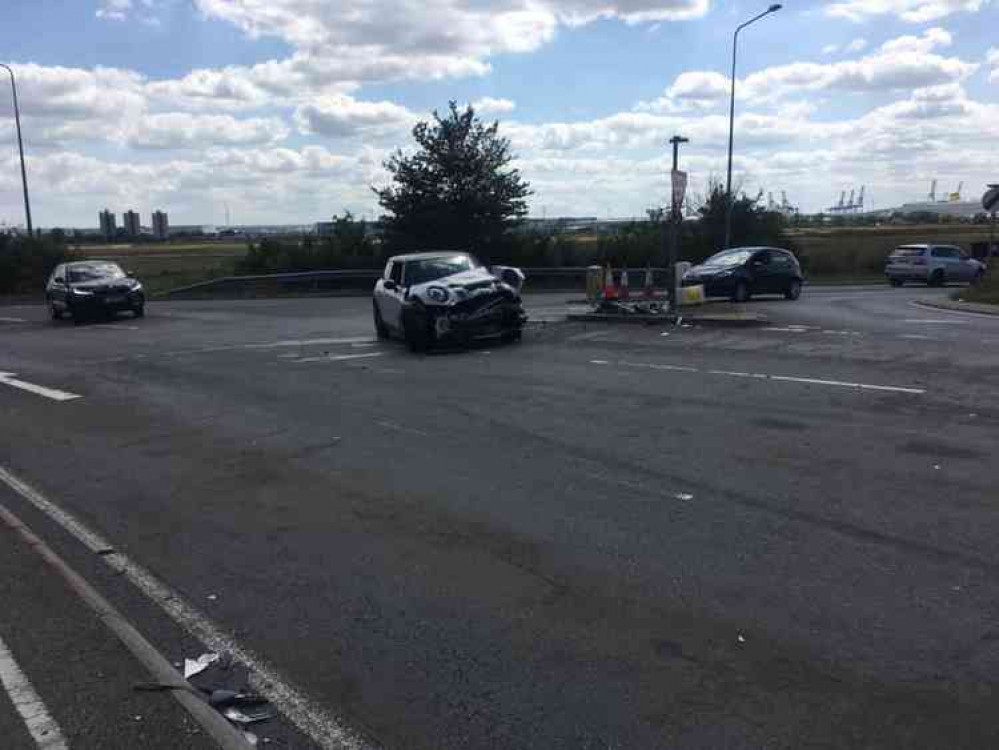 A crash at the junction in July.
THURROCK Council has once again played down the concern expressed by a number of drivers and residents over a busy junction where accidents happen with regularity.
However, the council says that since January this year there has been just one crash at the junction of Marshfoot Road and the Dock Approach Road slip road.
Thurock Nub News has reported on at least one major incident since January and a number of other incidents have been reported on social media.
In the light of that we contacted the council and asked about the current situation regarding the junction, having previously highlighted problems including a recommendation from police that the council should make improvements to signage.
Thurrock Nub News received this response from the council: "Marshfoot Road is under review as part of the A126 safety improvement project, which we were awarded funds for by the Department of Transport. We are waiting for funding to be made available for this three-year project.
"In January this year, we undertook resurfacing on the slip road approaching the area and this junction is also subject to a two-monthly safety inspection. Where the roads meet has also been included in a programme to renew the right turn pocket and junction markings.
"In total, 17 accidents were recorded at this junction within the past five years prior to January 2020. Since January 2020, one accident has been recorded.
"We urge all drivers in our borough to drive in a safe, legal way and follow clear signage and road markings in place at busy and difficult junctions.
"All main routes in Thurrock are assessed on an annual basis, and we welcome feedback from residents at [email protected]"