Ortu Trust CEO is suspended and investigation launched

Dr Sophina Asong addresses parents at a recent meeting.
THE CEO of the Ortu Foundation Trust, which runs Gable Hall, Hassenbrook and Corringham Primary School, has been suspended.
The news comes the wake of an Ofsted report that rated Gable Hall as 'inadequate' and the resignation of headteacher Ceri Evans.
The Trust CEO Dr Sophina Asong has been the target of much criticism from parents and today the Trust issued a letter saying she has been suspended.
And an external investigation is being mounted into the way the Trust has been run, acting trust chair Georgina Clark has told parents.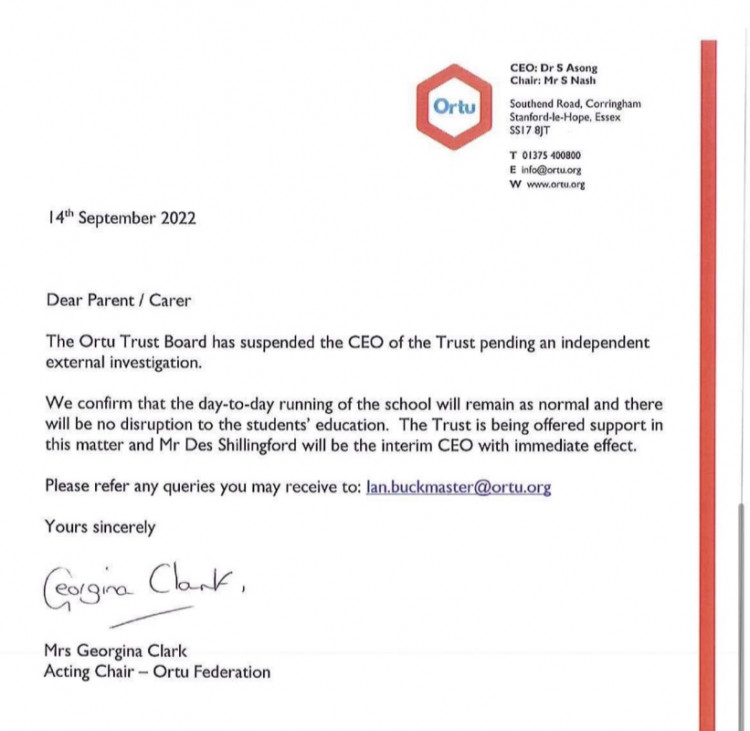 Mrs Clark adds: "We confirm that the day-to-day running of the school will remain as normal and there will be no disruption to the students' education.
"The Trust is being offered support in this matter and Mr Des Shillingford will be the interim CEO with immediate effect."