Parents weep after Grace's killer is found guilty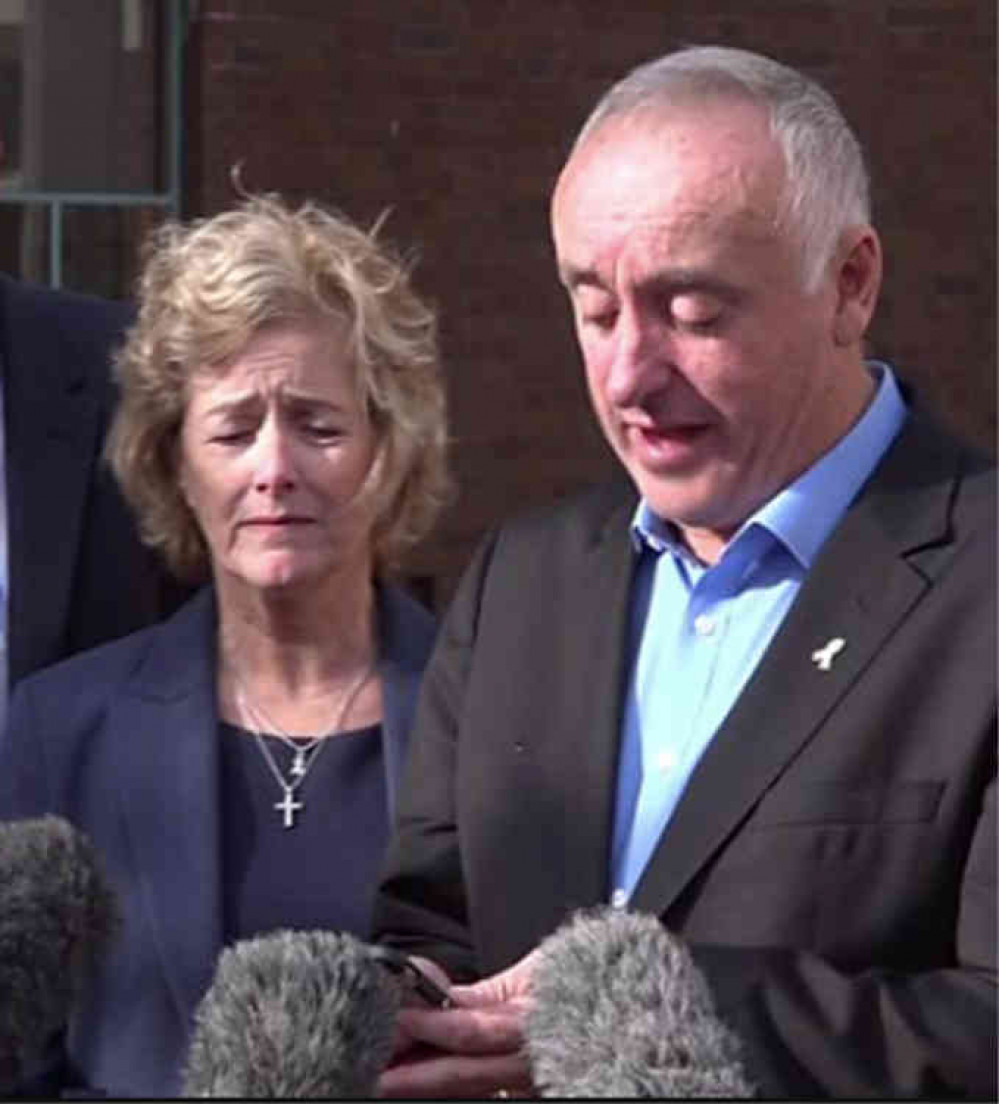 THE parents of murdered Grace Millane have spoken emotionally after the man who killed her was found guilty.
David Millane broke down on the steps of Auckland High Court in New Zealand as he paid tribute to his 'beautiful, talented, loving daughter' and blasted her 27-year-old killer who 'brutally' took away Grace's life on her 22nd birthday in December last year.
Her mother Gill quietly wept as the guilty verdict was delivered after just five hours of deliberations by the jury.
And outside court, a tearful Mr Millane said: 'Grace was a beautiful, talented, loving daughter. Grace was our sunshine and she will be missed forever'.
Grace Millane was found buried in bushland outside Auckland.
A jury at the city's high court rejected claims by the 27-year-old man, who cannot be named, that she died accidentally during "rough sex".
Under New Zealand's court system, the accused and victims can ask to have their name suppressed, which means it becomes illegal to publish it in newspapers, online or anywhere else.
Justice Simon Moore ordered that the suppression order would remain in place indefinitely until lifted by the court. Justice Moore said the defendant would be sentenced on 21 February next year.
University of Lincoln graduate Grace Millane, whose family have many Thurrock connections, was on a round-the-world trip at the time of her death
Mr and Mrs Millane, who live in Wickford, had flown to New Zealand to attend the trial, said the verdict would be "welcomed by every member of the family and friends of Grace".
Jurors heard the defendant and Ms Millane had met via the Tinder dating app on 1 December last year, the night before Ms Millane's 22nd birthday.
They spent several hours drinking cocktails in bars around Auckland before going to the defendant's hotel.
Ms Millane's body was found in the mountainous Waitkere Ranges a week later.
Prosecutors said post-mortem examinations found bruises "consistent with restraint" on her body, and that she had been strangled.
On the night of her death, the court heard, the defendant "wasn't distressed or concerned by her death", and set about making plans to dispose of her remains.
He "sexualised" the killing by searching for pornography, stopping at one point to take lewd photos of her corpse, prosecutors said.