The damned council: MP and opposition leader are united in view that more transparency is needed over Thurrock's financial affairs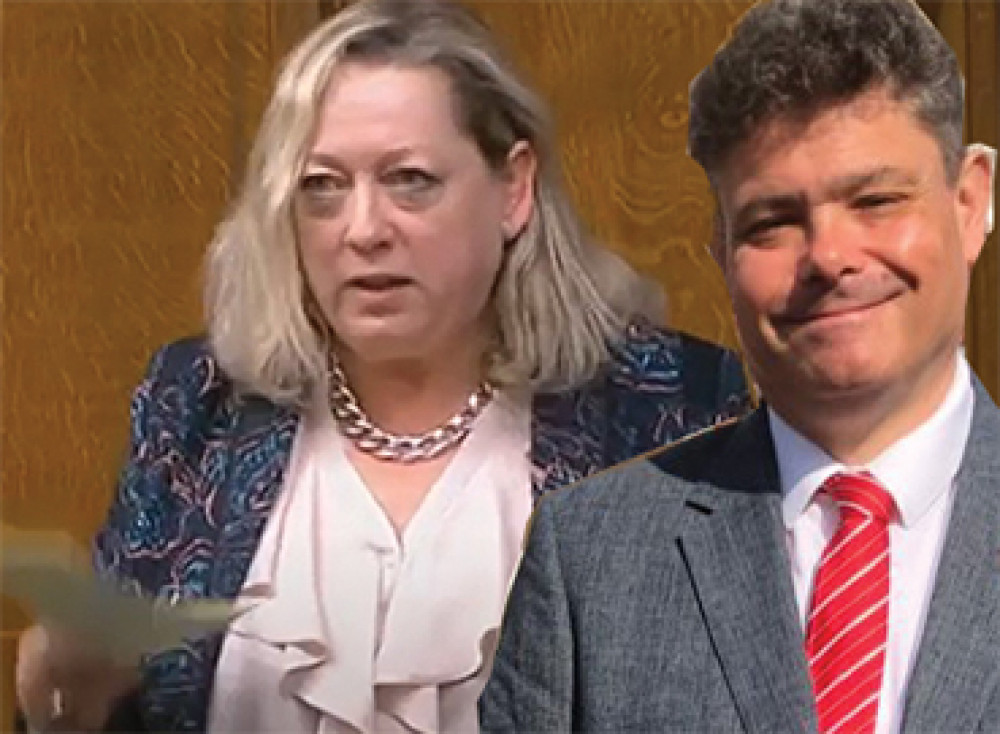 MP Jackie Doyle-Price and opposition leader Cllr John Kent
THURROCK MP Jackie Doyle-Price has once again levelled criticism at Thurrock Council, picking out its lack of transparency over its financial dealing and investment policy.
Her comments to Thurrock Nub News come in the wake of our story highlighting national media reports which highlight missing millions of investment cash, a lack of due diligence and possible inappropriate actions by senior council officers.
In the wake of much public criticism of the council and concern raised by political rivals, Nub News contacted Ms Doyle-Price and her parliamentary Conservative colleague and East Thurrock MP Stephen Metcalfe.
Mr Metcalfe has not responded.
However, Ms Doyle-Price has said: "You have received a statement from Thurrock Council which sets out the position very clearly (see our story: https://thurrock.nub.news/news/local-news/council-says-it-has-taken-swift-and-robust-action-to-mitigate-missing-millions-but-it-dodges-questions-from-councillors-and-critics-142508).
"It is for the Council to account for its dealings and it disappoints me daily that it isn't prepared to do so in a more transparent way.
"It is that which leads to suspicion and speculation.
"The truth is that the investment strategy has made a return of £115m. That is £115m that would have been raised from Thurrock Council taxpayers without these investments.
"There is nothing unusual in councils borrowing to invest. Many have bought shopping centres for example.
"The Department of Levelling up Housing and Communities is taking a close look at the investment borrowings of all councils to ensure that risk to taxpayers is managed."
Ms Doyle-Price's comments follow on from criticism of the council she registered in her weekly Thurrock Gazette column recently.
In it she said: "Some of us have great ambition for Thurrock. We want it to be the best it can be and to offer the best services and amenities for those who live and work here.
"Over the last twelve years I have fought for millions of pounds worth of investment in Thurrock. We have seen the construction of new free schools in Chafford, Purfleet and Tilbury with more on the way.
"I secured £80m of investment from National Highways to deliver improvements to Junction 30.
"And I was able to successfully campaign for the new Freeport.
"The opportunities in Thurrock are recognised across Government.
"Sadly this record of success has been less good where delivery rests with Thurrock Council. It is now five years since monies were secured for the development of Grays underpass and the High Street. Regeneration of Purfleet has been promised for over a decade. I advised the Council I had no confidence in PCRL's (Purfleet Centre Regeneration Limited)ability to deliver back in 2016 and was promised the first houses would be completed in 2018. We still have none despite millions of taxpayers' money handed over.
"And the promised Tilbury IMC has only made progress thanks to the Towns Board.
"It is no wonder that residents are so cynical.
"Who can blame them when the track record for delivery is so poor?
"But this tolerance of failure has gone on long enough.
"The organisational capability must be addressed. I don't blame Labour councillors for using these things as a stick to beat the
"Conservatives but the truth is that these are failings of internal management, not politics. And if they are made the subject of politics then those accountable are let off the hook.
"But equally it isn't good enough to simply blame officers for these failings.
"If members fail to give challenge then they are failing us as residents and taxpayers to ensure delivery.
"Collectively things can be done better and if we want the best for the people of Thurrock we all have a role in making sure that they are."
That challenge and baton has been picked up by Labour's leader Cllr John Kent who has now written to the Secretary of State for Levelling Up, Housing and Communities Greg Clarke asking him to intervene and initiate an immediate and thorough Government led inquiry into the strategic and financial management of Thurrock Council.
Cllr Kent wrote: "I am writing to bring to your attention revelations, recently featured in the Daily Mail, about Thurrock Council's Borrowing and Investment Strategy.
"The key issues raised in the report are as follows.
Thurrock Council has borrowed over £650 million to invest in bonds marketed and issued by companies owned by one individual, Liam Kavanagh.
This money was used to buy 53 solar farms which now, appear, to be worth £200 million less than required for the council to get its money back when the bonds mature.
These investments have been taken out with little or no democratic oversight.
There are serious flaws in the security of these investments - to the extent that some have no security at all, and others may not be legally enforceable.
A sum of £138Million appears to have been paid for no apparent reason.
A payment of over £12 million due to the council has been missed - despite elected members being assured investment income was being received as expected.
Thurrock Council's accounts for 2020 / 2021 have yet to be signed off by the external auditor.
"I, and other councillors, have been raising concerns about the council's Borrowing and Investments strategy for over two years through legitimate council channels with the political leadership and senior management of the Council. Throughout we have been ignored, falsely reassured, fobbed off and misled.
"Thurrock Council has also refused to answer legitimate Freedom of Information requests on these issues, despite the ruling of a judge-led Information Tribunal instructing them to do so.
"Given that the political leadership and senior management of Thurrock Council were aware of these problems and members' concerns from early stage yet refused to act and sought to obfuscate and conceal them is deeply concerning.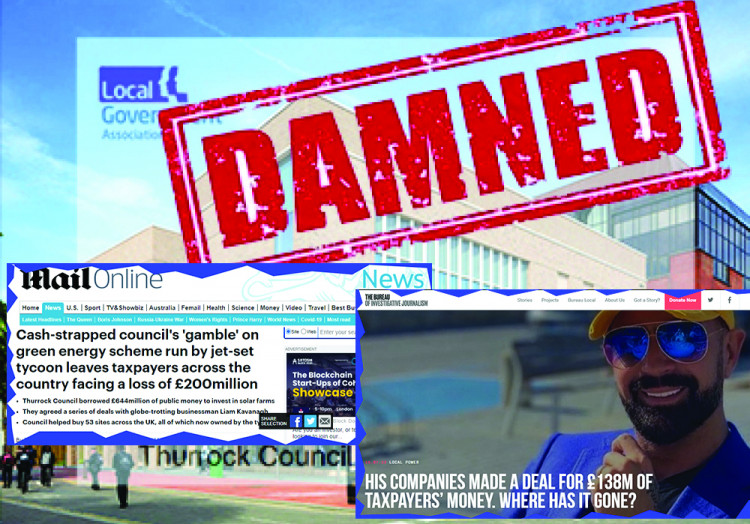 "Such irresponsibility with the council's finances that threatens the stability and sustainability of Thurrock Council, with little oversight, not only undermines public confidence in local government, is unacceptable. Residents have right to know what has happened and who is responsible.
"Having exhausted every channel open to me as a member of Thurrock Council to get answers, I have no confidence in the architects of such a catastrophic situation, to have the desire or the ability to provide honest answers or navigate the council through this crisis.
"Therefore, I am requesting that you to use your powers to intervene and initiate an immediate and thorough Government led inquiry into the strategic and financial management of Thurrock Council.
"I am very disappointed to have to write to you in these terms – frankly, it is an absolute last resort, but, with little prospect of openness and honesty from the current regime, I see no alternative but to request immediate Government intervention. Indeed, in these circumstances I feel it is my duty and in the public interest to do so."