Thurrock bin strike set to run until 18 June as workers show resolve against 'brutal attack' by bosses.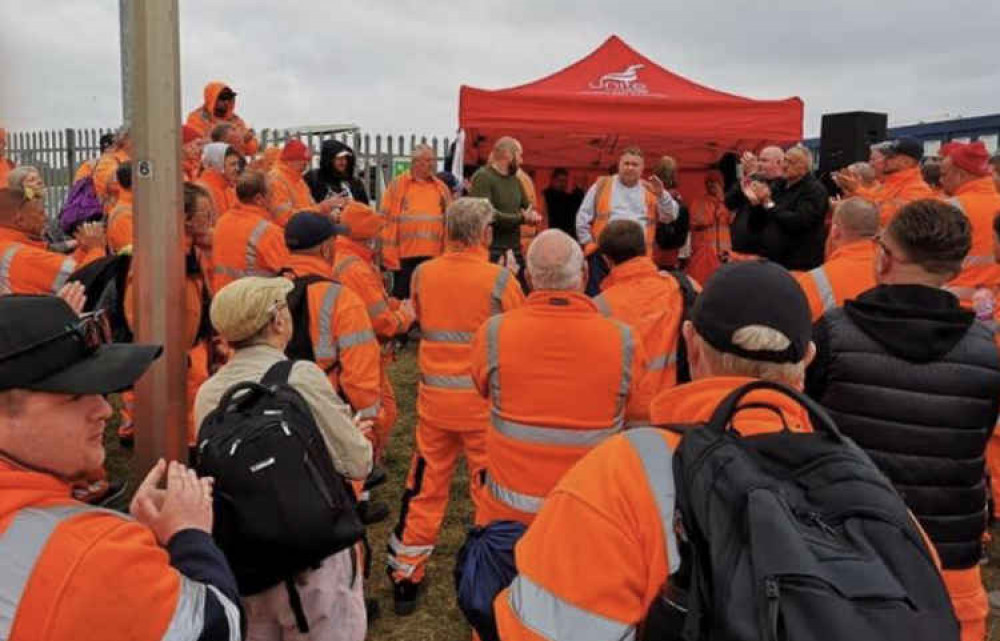 STRIKE action by Thurrock Council bin crews looks set to extend well into June after union officials issued a blistering attack on the local authority which has seen huge piles of rubbish collect across the borough.
The results of the strike action by workers contesting the council's controversial 'Modernising Rewards' programme can be seen across Thurrock where thousands of bins are full and uncollected and piles of rubbish have mounted at drop off collection points.
Today (Thursday, 13 May) the Unite union has announced its members will continue to strike until 18 June.
A statement from the union says: "Unite members who provided essential services during the height of the pandemic have resolved to continue their strike in a battle to defend their pay from a brutal attack by Thurrock Council bosses.
"Workers in the waste and recycling department at Thurrock Council have been on strike since the 13 April 2021. Today, their union has given Thurrock Council notice that the strike will continue until the 18 June unless the council ends its brutal and callous attack on the essential workers' pay and conditions.
"The proposed cuts mean the workers who were applauded by Thurrock residents for their contribution during the health crisis, face losing between £1,200 and £3,800 a year which will leave the workers struggling to pay their bills, rent and mortgages.
"Cllr Andrew Jefferies, cabinet member for waste services wrongly claimed today that there are no savings attached to the council's proposals.
"The council itself has advised the unions that the proposed savings are approximately £967,000. With other changes the total savings are approximately £1,077,694."
Unite regional officer Michelle Cook added: "The blame for this ongoing strike lies squarely at the feet of council bosses. It's an absolute disgrace that Thurrock Council is trying to slash thousands of pounds from essential workers' pay in the middle of a health crisis.
"These essential workers who were applauded for their work through the pandemic are defending their pay. The council's cuts mean they will struggle to pay the bills, rent and mortgages.
"Thurrock Council can end this strike if it chooses. Instead it's spending thousands of pounds on external contractors while the rubbish piles up. It's time for the Chief Executive Lyn Carpenter and the leader of the council Rob Gledhill to end the disruption and negotiate an end to this dispute."