Thurrock's finance chief trying to find a way to fund cash shortfall after being told he can't sell off assets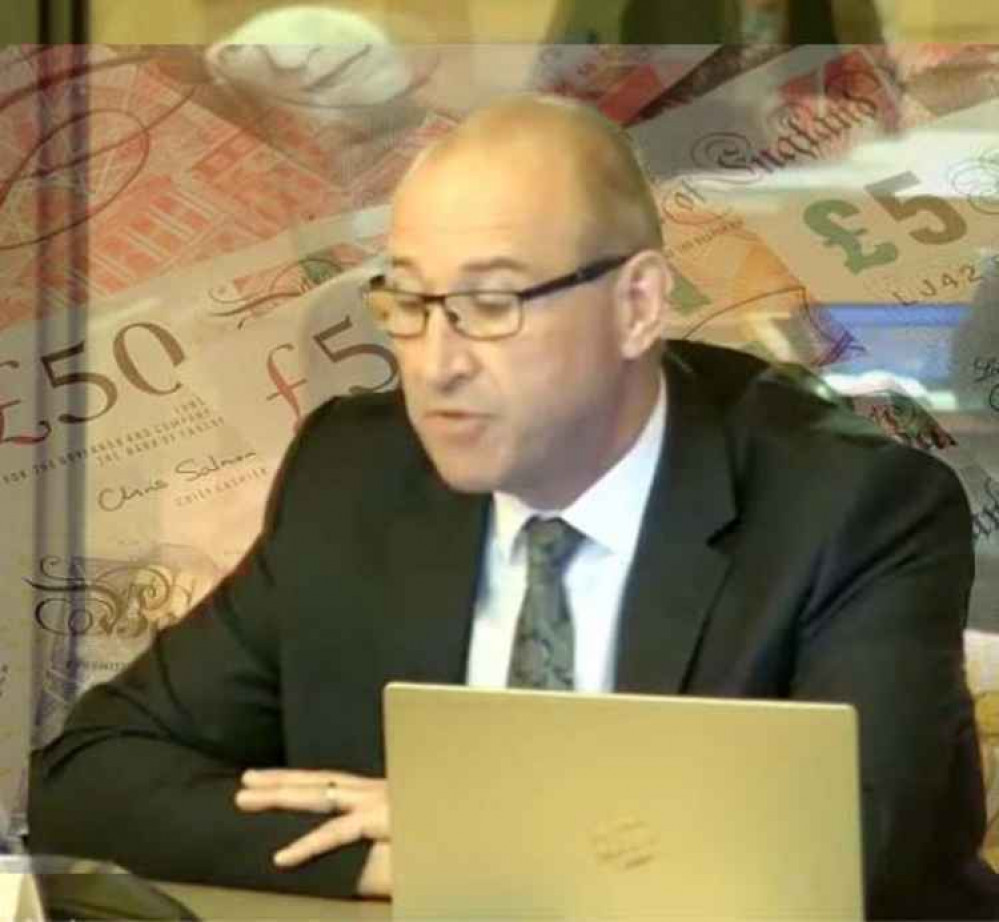 THURROCK Council has been told it can't sell off land, buildings or other assets to meet the growing shortfall in its budget.
On its latest predictions the council estimated it is going to overspend on its budget by almost six and a half million pounds this year – which does include any further costs they might have to meet on botched and overspent projects like the A13 widening project and the rebuilding of Stanford-le-Hope rail station.
With general fund reserves of £11m and £32m in earmarked reserves the council has the reserves in hand to meet the shortfall from its savings but with a prediction of a shortfall of £19.3m on its projected ''balanced budget' for 2021-2 the authority faces some difficult decisions.
Already it has said that all non-essential vacancies will not be filled and it says it has frozen plans to make new investments in June next year.
The stop gap proposed by the council's financial guru, its director of finance Sean Clark , had been to sell assets but he has been told he cannot do that and must find the money from other sources.
Mr Clark had also been counting on the returns from the council's controversial borrowing to invest strategy but that may be starting to unravel as the expected returns from investment are not materialising – and the council is having to borrow more at higher than expected rates to meet short term repayments on loans it has taken out.
Thurrock Nub News reported on the latest state of the council's borrowing last week, just days after Mr Clark lambasted the media for its reporting of the council's borrowing strategy, saying negative headlines had 'scared' other councils and investors lending money to Thurrock Council.
But last week the Local Government Chronicle reported Mr Clark and his chief accountant were denied permission to use capital receipts by officials at the Ministry of Housing, Communities & Local Government during a discussion over Thurrock's revenue pressures.
Mr Clark believes he may still be able to force a change of heart from the government, saying: "When they heard that is what we were planning on doing they told us it was no longer acceptable. We are still arguing that, if I'm honest. It is something which can help us out next year and doesn't cost the government any money."
Thurrock is not the only council to be lobbying the government to allow flexibility over generating cash. However, using capital to repay a revenue cost is considered bad practice and last year Peterborough City Council was investigated by the Ministry of Housing, Communities & Local Government, for using capital receipts in such a way. Although the ministry decided not to take action against Peterborough it said the practice was "not allowed".
Thurrock is also reported to be lobbying the ministry to allow councils more widespread measures to fund day to day spending. Other authorities to have already applied for a capitalisation directive include Luton and Bexley and more are believed to be in discussions with the ministry.