Top Tories to sit in judgement on latest unravelling of Thurrock Council's financial affairs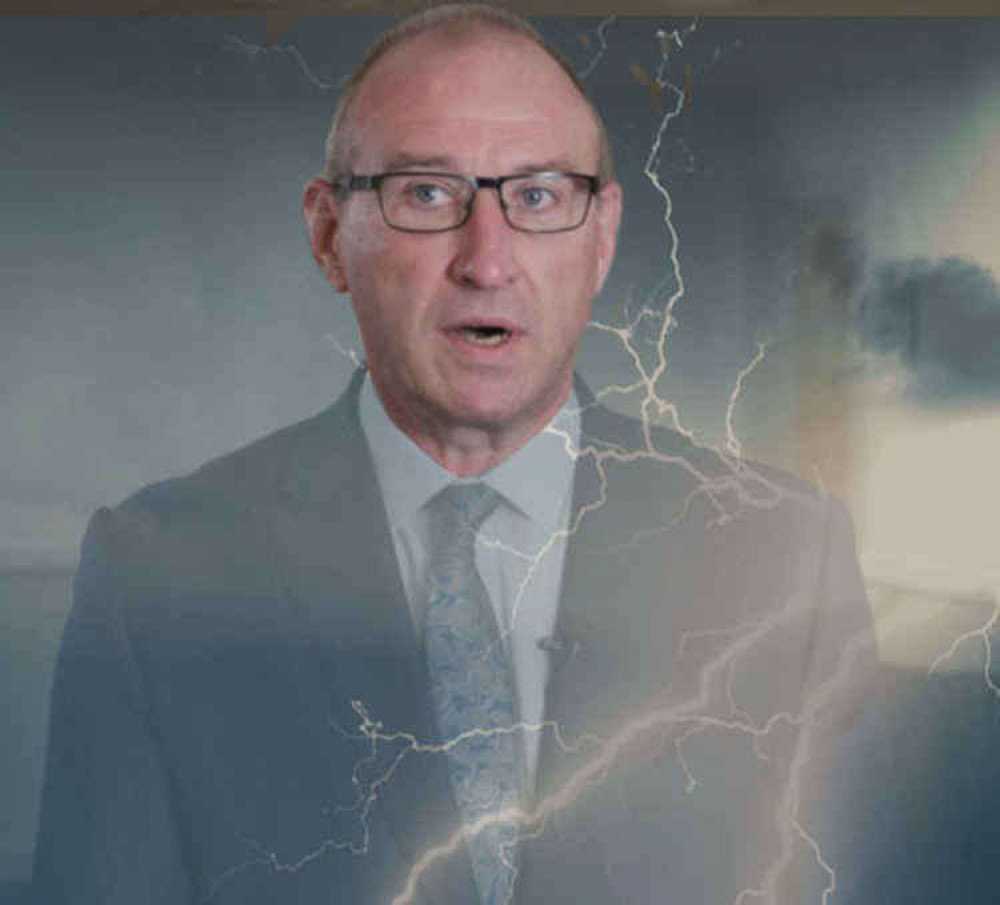 FOUR top Tories, including former leader Cllr Rob Gledhill and his acting replacement Cllr Mark Coxshall, are tonight (Thursday, 29 September) expected to make decisions on the future of at least one senior officer whose actions allegedly brought about the possible financial collapse of Thurrock Council.
As has been widely reported, the council sits on a financial precipice after hundreds of millions of missing pounds, locked into the council's 'borrow to invest policy' are unaccounted for.
Government intervention earlier this month has brought about a new financial regime at the authority with an external commissioner appointed to investigate the council's affairs.
Thurrock Nub News believes that the probe has already revealed serious malpractice and substantial losses due to flawed investments.
Many millions, it is believed, have already been written off as unrecoverable.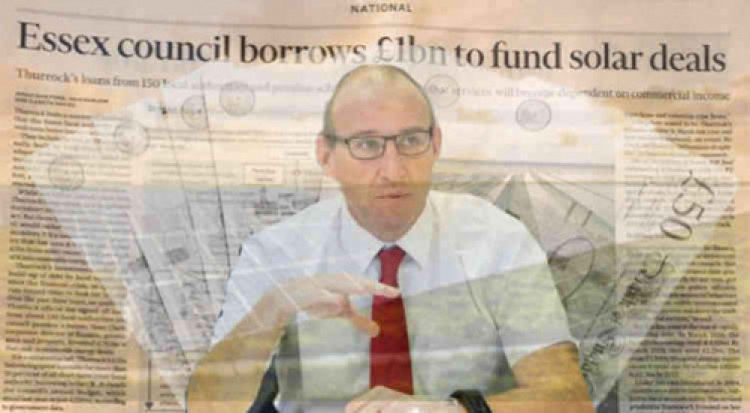 Sean Clark found himself at the centre of national media coverage over the council's billion pound debt,
At the centre of the storm is the council's finance director Sean Clark and Nub News understands it is his role and what happens to him that will come under close scrutiny at tonight's meeting - though he is not listed as one of the officers due to attend the general services committee.
Nor is chief executive Lyn Carpenter, who has been placed on leave while investigations into her accountability and actions take place. Ms Carpenter has engaged the services of a leading barrister to counter actions taken against her.
Thurrock Council has taken legal advice and specialist representation too and huge legal bills are already racking up on either side. The council is also footing the bill of £1,500 a day for the commissioner's services.
Tonight's meeting is expected to be chaired by Cllr Gledhill, who quit his role as leader on Friday, 2 September, saying: "It has become clear over the past few months that the situation regarding council investments, and subsequently its finances, has not been as reported.
"As leader of the council the political buck stops with me and as such it would only be right, and expected, that I resign as leader of the council."
Cllr Gledhill's suitability to chair a meeting into historic events given that statement has been questioned.
A statement from his Conservative colleagues earlier this month said: "We, including the former leader, have become deeply concerned over the past few months at the way investments have been made and handled by officers."
That damning 'concern' followed on from the ruling Conservative group blasting the media, particularly Thurrock Nub News and its editor Neil Speight - who was blacklisted by the council and told his questions would not be answered - and opposition councillors.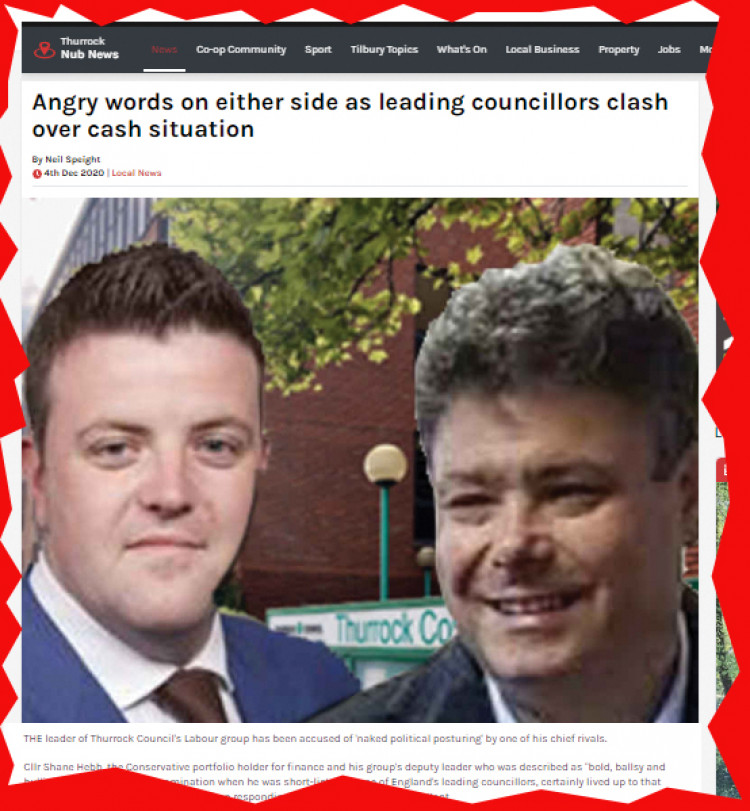 Former finance portfolio holder Shane Hebb frequently defended the council's actions and slammed Labour's John Kent for his continued questions
Leading the questions from the floor of the civic chamber at meetings, and in a number of public statements, was Labour leader Cllr John Kent. His probing questions about council finances were rebutted by top Tories and he was ridiculed by some, including then finance portfolio holder Cllr Shane Hebb, for having the temerity to question or challenge the policy and the secrecy that surrounded it.
In December last year Cllr Hebb gave categoric assurances that there were no problems with the council's investment policy and that the borrowing of more than a billion pounds had been a 'force for good' for the authority.
Cllr Hebb has frequently criticised Labour's doubts and criticism and at a cabinet meeting boasted of his party's achievement in power, saying: "Thurrock finances are in better hands under this Conservative council versus the mess that Labour left."
That looks a very hollow statement in the light of the current situation, particularly as the amount of debt the council is now in, not to mention how much has been lost by bad decisions, continues to unfold.
Cllr Hebb may also be somewhat embarrassed by his quote in June 2020 when he again attacked Labour members after they questioned the financial strategy. He boldly proclaimed: "Thurrock Council is in one of the best financial situations of any unitary authority."
And he was not short of criticism for Cllr Kent later that year when - in a fierce exchange of words between the two - he accused Cllr Kent of 'naked political posturing'. Cllr Hebb continued to champion the borrowing and investment strategy, saying: "The council has just received the best opinion possible on its financial accounts and value for money approach, from an international, well-regarded external auditor. "
He also slated Cllr Kent, saying: "We need ask ourselves, what drives the leader of the opposition to keep attacking an approach that he voted for personally three times since 2017, and even claimed credit for himself for, just last year? An approach that was agreed by all political parties, for three years consecutively."
The question remains, how much did Cllr Hebb know about the powder keg he and his colleagues were sitting on as Mr Clark's now damned strategy unfolded?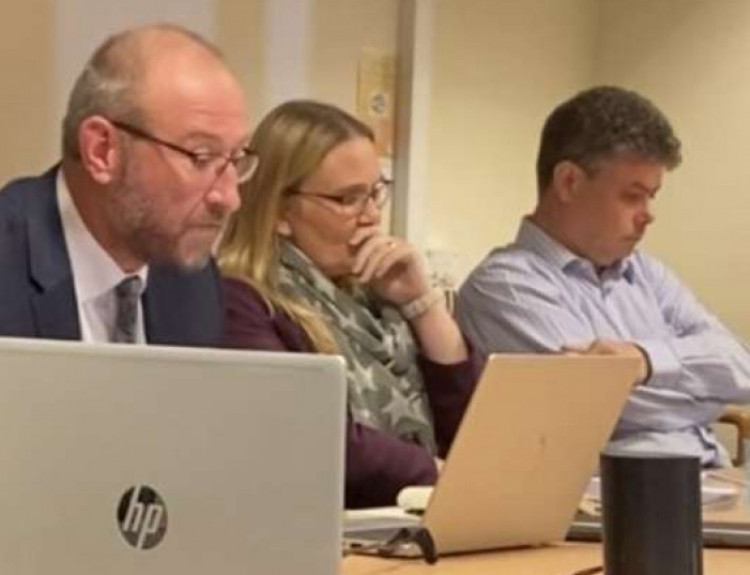 Cllr Deb Huelin is set to sit in judgement tonight on the financial strategy championed by Sean Clark (left). Cllr John Kent (right) - a fierce critic of the strategy in the past will not be there as he says it is untenable for him to do so with an open mind.
Two members of the Tory cabinet, Cllr Barry Johnson and Cllr Deb Huelin - who have both been fierce critics of opposition questions and statements suggesting the council was heading towards a financial catastrophe - are also expected to attend tonight's meeting.
Cllr Kent was due to represent Labour alongside Cllr Lynn Worrall, but both are not likely to attend. Cllr Kent has already called for independent investigation into the action of senior officers and councillors and says it is impossible for him - in the light of having made those statements damning the council - to sit impartially on the committee. Cllr Worrall sits on the housing overview and scrutiny committee which has also been convened this evening and she will attend that, also having said it is difficult for her to take an open-minded view of the Conservatives and any detailed officer wrong-doing.
In July, as Labour and some independent councillors boycotted a full council meeting in protest at the Conservatives' continuing refusal to answer questions - and mock opposition concerns - Cllr Kent said: "We have been raising concerns about the council's borrowing and investments strategy for over two years through legitimate council channels, with the political leadership and senior management of the Council.
"Throughout we have been stonewalled, ignored, falsely reassured, lied to, fobbed off and misled. "
Cllr Kent has robustly and consistently refuted Conservative allegations that he was party to all the information related to the financial strategy rolled out by Mr Clark. To all intents and purposes several Tories called Cllr Kent a liar.
Given that it now appears the Tories themselves were unaware of what was going on, Cllr Kent may have justifiable cause for anger.
It appears he is in no mood to compromise on his criticisms and wants to see more contrition, honesty and accountability from his political rivals - who still appear to be relying of a defence of ignorance, putting the blame entirely on officers - and particularly the head of Mr Clark. Even Ms Carpenter appears to be being shielded to a degree by the administration, with Mr Clark perhaps earmarked as the scapegoat for all evils.
However, tonight's meeting will not be an entirely Tory affair. Independent Cllr Fraser Massey also sits on the general services committee and he is expected to attend a meeting which may, if worst fears are realised, turn out to be a pivotal one in what is rapidly becoming a deeply disturbing, unscrupulous and shocking case of impropriety.
Thurrock Nub News and other media are not likely to be allowed to attend the meeting, nor get sight of the reports to be debated – as the meeting is set to be held behind closed doors.