Water rises under bridge but council plays down problem again and says work this week was preparatory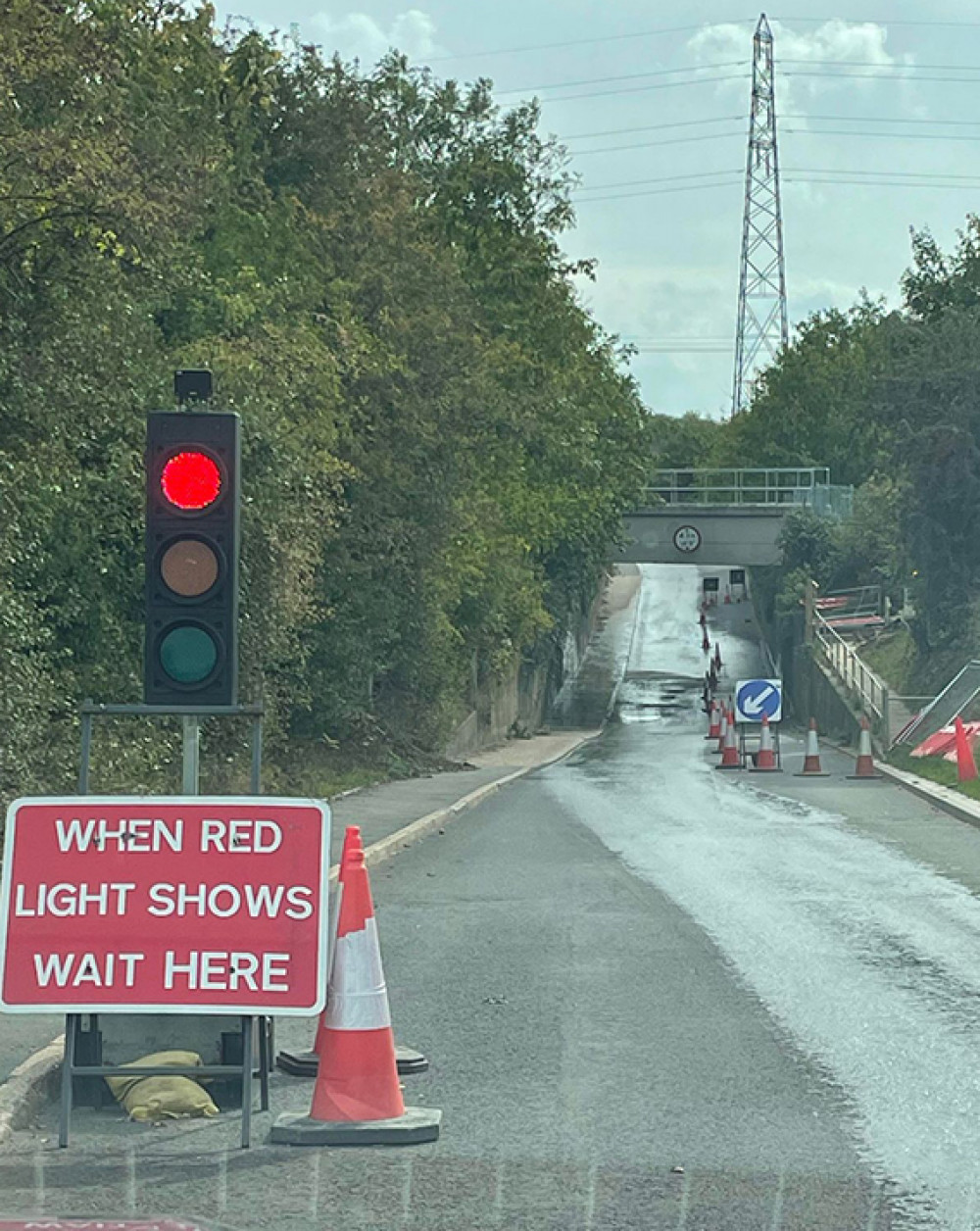 The lights and cones will go today says council.
RESIDENTS, motorists and workers at a borough industrial estate have been assured by Thurrock Council that flooding problems that have plagued them for a number of years will soon be over.
The problem of flooding under the rail bridge over Wharf Road in Stanford-le-Hope is a long-running one and last year it appeared a solution had been implemented when the council announced work had commenced to stop the flooding.
However, at the end of the summer's long dry spell in August, a short heavy downfall saw the road flooded again.
Under questioning from Thurrock Nub Nub News the council admitted the work had not been completed but would be in the near future.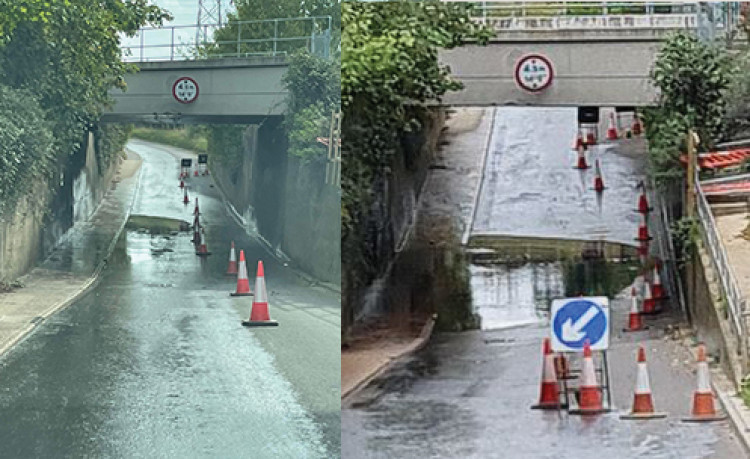 In the space of less than a couple of hours this afternonn the water has risen.
This week the route, which offers access to a few homes, the Stanhope industrial estate and the Thames riverside nature area including a number of fishing lakes, was reduced to a single lane as cones were put up and traffic lights deployed.
Motorists have reported they have seen very little work done during the week and expressed concern today (Friday, 30 September) when the depth of water under the bridge appeared to be rising – even before rain started to fall around 4pm.
By 3.30pm the water was covering the whole width of the road and drivers say its depth is increasing.
However, the council has played down the urgency of the problem and says it will be some weeks before it is fixed. It added the lights and cones would be removed today!
The statement, received at 3.36pm today says: "Preparatory works have been taking place in readiness for the installation of a new pump in the pump house. This is the start of the final phase of works to alleviate flooding under the bridge.
"Those preparatory works will be completed, and the lights removed today.
"Additional works will take place in a few weeks' time which will mean that the temporary lights will be back for a week then. In the meantime, there will be no temporary lights under the bridge."