Millers battle back to complete double over seasiders
---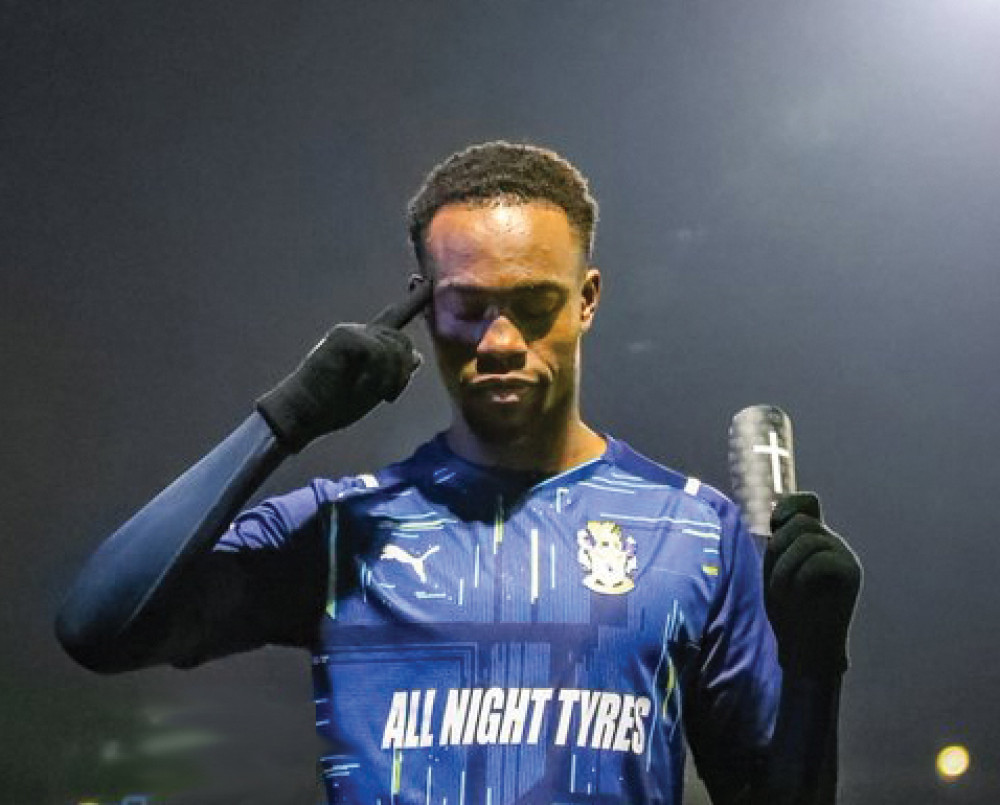 A magic moment captured by Kevin Lamb (Lambpix) as Kenny Aileru gives thanks for the winning goal.
Aveley 2, Hastings United 1
FOUR points separated Aveley and Hastings United as they kicked off at Parkside on Monday evening (23 January) but at the end of a cold night, and after a fightback, the Millers were seven points ahead of their south coast rivals and third in the Isthmian Premier table.
It was a great win for Aveley who completed a double over Hastings after winning 2-1 at Pilot Field on the opening day of the season.
That was a incident packed encounter which was decided by Ryan Scott's last gasp winner - a prelude to him getting sent off! Scott was one of just seven players from two Aveley squads of 16 who featured in both matches.
The latest fixture started well and it took just two minutes for United to take the lead, Kane Penn crossing for a Ben Pope to tap the ball home.
It was a lead they took into the second half but it only took nine minutes for the hosts to equalise. Good work from eventual man of the match Manny Ogunrinde created a chance for Oli Coker, and the Southend loanee held his nerve to level.
Three minutes later they were ahead, Kenny Aileru effectively assisting himself to fire home for what proved to be the winning goal.