1,000 new homes in latest scheme proposed for East Tilbury which is at the heart of major and intrustive green belt projects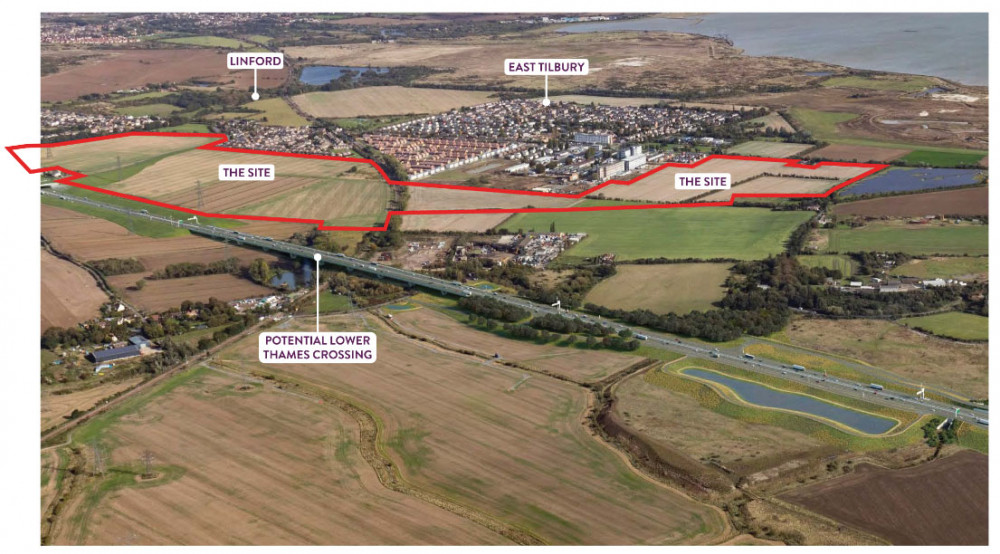 RESIDENTS in East Tilbury and Linford have been given sight of plans about to be submitted for around 1,000 new homes close to the villages.
It comes just a week or so after a controversial plan for 230 homes on green belt land to the east of Linford was approved.
The submission, to be made by Mulberry Property Developments, could bring a new primary school for the village – and also a bridge over the rail line, something local residents have called for over many years as the community has grown.
Plans for the site, on green belt land to the west of the villages, were previously submitted by a company called Cogent Lane around 2016, but the application was never progressed because of uncertainly of the proposed Lower Thames Crossing.
Now Mulberry Land has taken over the scheme and produced a development brief online.
The scheme will sweep in an arc around existing homes and the company says 35 per cent of the new builds will be 'affordable' – though no definition of what 'affordable' means has been detailed.
The plans not only promise a bridge over the railway, but a new two-form primary school, local centre with space for business, learning and community use and new areas of open space, including formal recreation.